Back to selection
Grouping Films at The New York Film Festival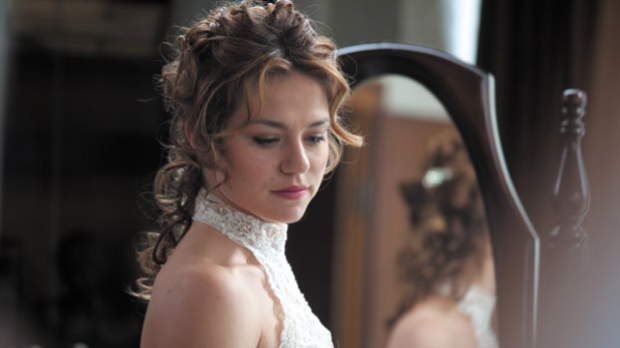 Grouping is an excellent organizing tool during a film festival — mapping the films and intimating their relationships. The only problem is that, for the reader, you run the risk of relinquishing the element of surprise.
Take, for example, Our Children (pictured above), a New York Film Festival main slater by Belgian director Joahim Lafosse. (The original French title is A Perdre la Raison.) It was not invited to Toronto, which has at least ten times the number of films as the New York Film Festival. What differentiates Our Children from the other selections? The most obvious is fragmentation. Short scenes in the visual department, with quick fades and undulating lighting to keep the narrative moving forward without lumbering.
But Lafosse wants it both ways. He doesn't put much stock in the small scenes and short bits of music. Because then the whole becomes stronger than the deconstructed parts, and that is the point at which the art comes alive. This is difficult to explain, but this feeling is for me distinctively New York. No pretense, no fakery. The conscious imbalance fits neatly with a storyline steeped in tragedy, based on the real case of an overwhelmed young mother who dispatches her four toddlers in tiny coffins.
I was desperately searching for an edgy film from the NYFF that was not in Toronto's selection, ideally a film without much buzz. The goal: to find what is distinctive, exceptional about New York City and the NYFF by illustration rather than definition. I tossed aside most of the other candidates. Needless to say, this is not unlike comparing apples and oranges but it's a starting point toward deconstructing a solid work of art with a consistent style, one that doesn't shy away from the heaviest of topics. New York is one of the few places where the most salient character trait of its murderous mom IS EMPATHY. She is a decent human being caught in a metaphorical spring trap set off by anxiety about finances and marital insecurity.
Emilie Dequenne (Rosetta) and Tahar Rahim (A Prophet) play the young Murielle and Mounir, a couple whose promising new life together begins to veer off course. Niels Arestrup, who co-starred in A Prophet, portrays a domineering doctor and Rahim's best friend, the third wheel in a family that doesn't really need him (except for his money). The most pressing need of all is Murielle's for immediate psychiatric treatment. Without it, the price to pay will be unbearably high.
A high percentage of the main slate choices in New York are classical, even predictable. Many of the directors are the usual suspects, and in several cases the film shown is not among their best. In addition, several of the works feel too polished, or the opposite, too self-consciously oddball. The supersensitive antennae of New Yorkers OPEN us up to what you might call the "misfit drama."
You realize that something has gone wrong when a tried-and-true formula for 50 years – a main selection surrounded by cinematic or informational sidebars – has become skewed. Often, the side event is more successful in reaching its goal. It's not surprising that the five best films in the main slate are, for the most part, the five strangest, or at least the most unruly.
We've discussed Our Children, a courageous exploration of our darkest impulses. Michael Haneke's Amour takes on the complications of a relationship tested by age and health issues. Christian Petzold's Barbara is set in the early '80s in the former East Germany, where truth and falsehood were not absolutes, but were contingent upon the distribution of power. Tabu, by the Portuguese filmmaker Miguel Gomes, is the most feverish of all, an exercise in surrealism touching on colonialism, where lightness and darkness are nearly inseparable, where linearity is a rarity.
Ang Lee is more direct in his feelings about storyline in Life of Pi (pictured above), his 3-D adaptation of Yann Martel's novel. This is a world in which stream-of-consciousness takes precedence over logic, where the latest advances in technology serve theology, in which creatures and humans carry equal weight, where extended flashbacks are vehicles for self-reflexiveness. Symbols are especially potent here, archetypes that bridge any age gap among spectators. This symbiotic relationship requires the kind of audience you find at the NYFF, a curious one willing to take a chance on uncharted territory. New Yorkers are happy to play that part.