Back to selection
I WAS TOLD THERE WOULD BE COWBOY HATS
…at the Texas Hall of Fame Film Awards, a glorious benefit for the Austin Film Society that drew the cream of the Texas to Austin Studios last night.  And indeed, there were Cowboy hats aplenty — Robert Rodriguez even gave one to Quentin Tarantino, the evening's honoree.  Some pictorial highlights: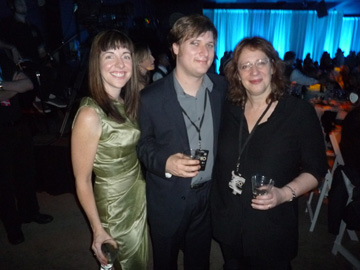 Kim Le Blanc of the Texas Film Commission, Lovers of Hate director Bryan Poyser, whose film is part of IFC's day-and-date "Direct from SXSW" initiative, and Janet Pierson, Director and Head of Programming at SXSW and the kind of woman who can start sentences with, "When I was running a movie theatre in Fiji…."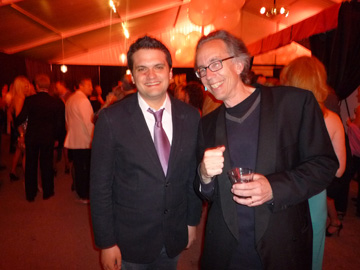 Former SXSW Director and Head of Programming Matt Dentler and John Pierson, author of "Spike, Mike, Slackers & Dykes," someone to whom the term "indie guru" can be accurately and liberally applied.
SXSW TRIVIA ALERT!  Steve James, director of Hoop Dreams and the very very good SXSW film No Crossover: The Trails of Allen Iverson (stay tuned for my interview with James on this site soon), made Reel Paradise, a film about the Pierson's time in Fiji running the most remote movie theatre in the world.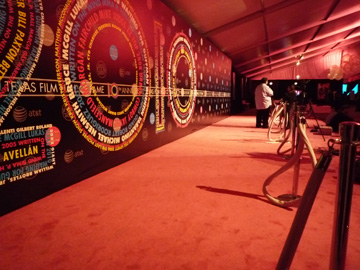 — Alicia Van Couvering