Back to selection
Celebrating the Obsolete: Films on Film at SXSW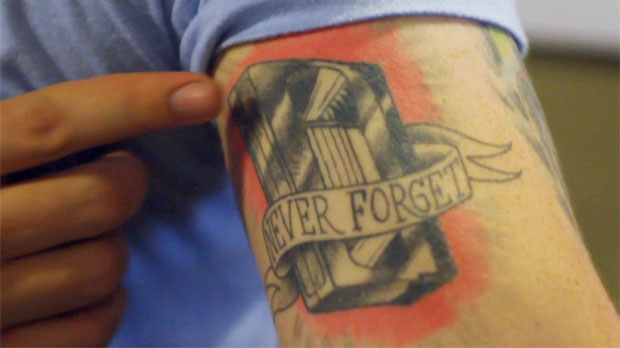 Rewind This!
It's no secret that the independent film industry has been irrevocably altered by the modern financing and distribution landscapes. With new technologies rendering traditional media — both film itself and releasing platforms — obsolete, filmmakers have managed to weave the presence of such nostalgias and tropes into their work. In Josh Johnson's Rewind This!, which had its world premiere at SXSW, the effects of the home video revolution are dissected by collectors, fanatics, programmers, and critics alike. Andrew Bujalski's Computer Chess, which screened at SXSW following its world premiere at Sundance, is a comedic period piece in which programmers and their computers vie for victory at a 1980s chess tournament. Despite the fact that the films concern themselves with the tail end of the 20th century, they carry a particular pertinence in the world of film today.
One of the keys to VHS, as outlined early on in Rewind This!, was that it presented its audience with an alternative to theater-going and drive-ins, just as online streaming has done so today. Further, it equipped viewers with a sense of autonomy, broadening their selection market at the behest of studios who could no longer regulate films' consumption. Today, Johnson notes, with the digital space, the tables are turning yet again: studios are regaining ownership of their product, determining what we're allowed to watch, and when and where it should be available. It is an equal and opposite reaction that Johnson describes as "almost as revolutionary as the video revolution itself." As streaming sites like Netflix monopolize the market and browsing shelves at your local video store becomes but a relic of an exercise, Johnson comments, "You're going by algorithms and the browsing system they've created based on research, rather than your own accidental impulses in the face of an equal display." When asked about what the future holds for the format, Johnson feels it will retain its place as a novelty item, but that it may come into play for cinematographers and filmmakers seeking to achieve a particular aesthetic, as Harmony Korine did with Trash Humpers. (Computer Chess, incidentally, was shot on video.) Producer Carolee Mitchell is quick to note, however, that there are thousands of titles available exclusively on VHS that may never make the jump to VOD, DVD or Blu-ray, and for this reason, it will never completely disappear.
Bujalski's allusions to the modern relationship between filmmaker and the technological fads are more implicit, and at times, the modest director concedes, coincidental. "I've never made something [relating to the] zeitgeist before, and I probably never will again," Bujalski says. "It's just good luck." Regarding the man versus machine narrative — which chess player will prevail: the programmer or the technology designed in his image — Bujalski does see a correlation to the current state of the industry. "I do believe that any time you make a period piece, it's never about a slavish recreation of the past; it's always about finding the wormhole between the past and the present…Today, with the number crunching that goes into deciding what movie will get made, in a way, we're living in the world which Computer Chess built." Interestingly enough, in discussing the origins of the black-and-white film, Bujalski cites an unorthodox choice of format: "Before I knew anything about the movie, I knew I wanted to shoot it on one of these video cameras [the 1968 Sony AVC-3260]. How can I do video in a way that will be exciting and fun for me, and not just a convenient emulation of film?" The one break with this cinematographic aesthetic comes when a character, Papageorge, escapes the hotel where the conference and virtual entirety of the film unfold, to visit his mother. What follows is an experimentally edited sequence, shot in Technicolor on Bolex cameras from the 1930s. The visual outburst occurs away from the technological confines of the drab chess competition, perhaps signaling a new found sense of freedom for the character. When pressed for reasons behind his choice, however, Bujalski wishes to leave it up to the audience: "As a movie fan, I'm always interested in what people get stuck on." And rightfully so. There's plenty of room for interpretation, as it relates to the film itself and film at large.