Back to selection
This is Martin Bonner | Director Chad Hartigan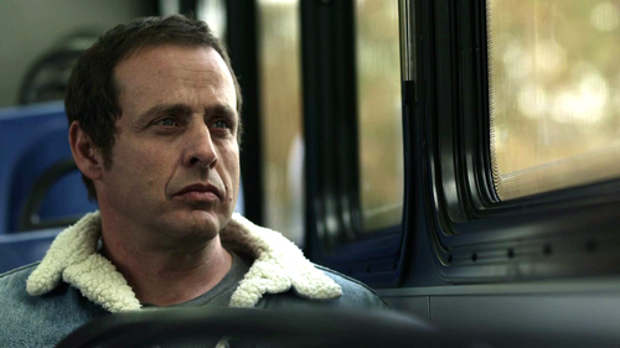 [PREMIERE SCREENING: Sunday, Jan. 20, 9:00pm — Egyptian Theatre, Park City]
I made one no-budget film in 2008 called Luke and Brie are on a First Date. It was a great experience and had an okay life for itself, but I was adamant that I wouldn't make a no-budget film again. In order to grow (or be perceived as growing), my next film would need to have a name actor and a budget of $250,000. I was confident This is Martin Bonner was that script and I took 18 months to figure out how to get that money or a movie star.
Then one day, a switch flipped in my brain and I quit my extremely comfortable day job, left my apartment and moved to Reno, where I had no friends. I felt like until I had nothing to do but focus on making the movie, the movie would never be made. Instead of trying to raise a budget, my producer and I just started putting the film together and worrying about how to pay for things as they came up. We somehow made it to the finish line, spending far less than I ever thought possible, yet winding up with a film that looks and feels like how I always imagined.
I haven't had a comfortable day job since and making rent has been a struggle, but the value of the decision to just dive in head-first is immeasurable. Every day was a sacrifice to figure out how to either pay for something or replace it with something else that was cheaper. But when you stop dealing in hypotheticals and deal with real life, you begin to make those choices and move forward, rather than filing them away in your imaginary budget. And now our film is very real and the fact that audiences have a chance to enjoy it is even more gratifying.