Back to selection
Adam Cook's Ten Best Films of 2012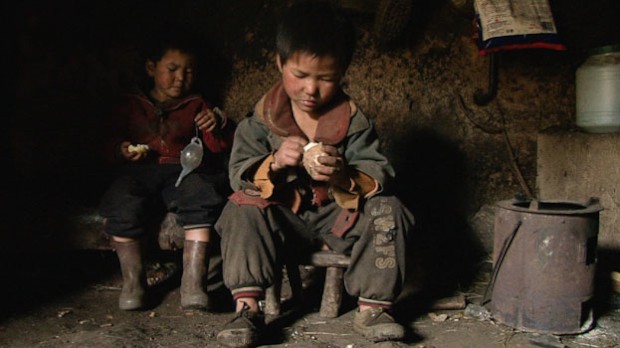 Leading up to Filmmaker's own collective "Ten Best" — always a daunting proposition for us because our staff is skipping the movies in the theaters in order to concentrate on what's out next year for our Winter issue, which goes to press this week — we are publishing individual entries from our contributors. Adam Cook has contributed festival coverage to the site and print magazine this year and also contributes to Mubi. His favorites are below. – SM
In a year when we lost Tony Scott, celebrating the best in cinema is bittersweet — behind every joyous cinematic experience lies the recurring thought of his absence. But throughout 2012 I've discovered and rediscovered Scott's movies, and they fill me with warm sadness: for the man, his images and for cinema. Scott's films explored so many formal possibilities and merely hinted at others I'd hoped to see the director explore further, but now that job lies ahead for other filmmakers ennobling and reinventing sound and image as we plunge further into the 21st century. Here are ten films, as well as some other mentions of work, that inspired me this year.
Three Sisters, Dir. Wang Bing, France/Hong Kong
One of two masterpieces that intensified my love for movies this year, Wang Bing's Three Sisters (pictured above) is overwhelmingly beautiful. Bing's poetic eye adeptly frames the most moving figures in film this year (at least): three young girls living in poverty in the Yunnan Mountains. The film does not exploit these characters to evoke Western sympathy; this is a portrait of their strength and resilience that above all else is life affirming.
Romancing in Thin Air, Dir. Johnnie To, Hong Kong
I'm just about ready to declare Johnnie To the greatest filmmaker in the world. The man is currently filming his sixth film in three years. As the head of Milkyway Image, To delivers successful commercial films as consistently as any director, but with an artistry that should be the envy of mainstream and festival filmmakers alike. Romancing in Thin Air is among his richest and most pleasurable: an emotional and intricate formal exploration of the exchange of images between reality and cinema.
Holy Motors, Dir. Leos Carax, France/Germany
One of the few films I've seen I could describe as being filled with somber ecstasy, Holy Motors poses as lament and becomes much more, linking cinema's future with its past (not unlike Scorsese with Hugo last year), pointing to the finite nature of cinema's individual stages yet the infinity of their succession. It's been said, but Denis Levant provides the history of movies with one of its finest and most memorable turns.
The Deep Blue Sea, Dir. Terence Davies, UK/USA
Pure cinema. From the first shot to the last, Davies' compositions ache with despairing perfection. A meditation on the internalization of historical changes in post-war London burning with intensity and complicated by the one-way nature of the mirror of memory.
Bernie, Dir. Richard Linklater, USA
Another quietly brilliant entry into the oeuvre of one of America's most valuable directors, Bernie is a deceptively elaborate anti-moral tale that subversively allows its real-life subjects to both supersede the filmmaking as well as the lawful judgment within this true murder story.
4:44 Last Day on Earth, Dir. Abel Ferrara, USA/Italy/France
The small scale of Ferrara's most unabashedly personal film makes for a fascinating dynamic, as the outside world essentially only exists through computer and television screens. The focus is on Dafoe's character (a Ferrara surrogate) who, while decidedly on edge in the face of the apocalypse, finds balance. Intimate and moving, 4:44 has a surprisingly optimistic take on the connective capabilities of technology.
Tabu, Dir. Miguel Gomes, Portugal/Germany/Brazil/France
Another film that interacts with cinema's past, Miguel Gomes' Tabu suggests there still remain endless possibilities with silent form — or new forms of silent/sound hybridity. Aptly drawing comparisons to Apichatpong, Gomes plays with melodrama, transcendental poetics and that odd mix of mystic/mythic naturalism.
Leviathan, Dir. Verena Paravel & Lucien Castaing-Taylor, UK/USA/France
The sensory experience of the year: Leviathan is a startling, frightening, ugly/beautiful, experimental spectacle that begs to be seen and heard in a cinema. Suggestive of a new direction in "documentary" (I'm not sure what that word means anymore, to be honest) filmmaking, Leviathan makes the already exciting team of artists behind the Sensory Ethnography Lab the filmmakers to watch on the festival circuit.
Moonrise Kingdom, Dir. Wes Anderson, USA
In Wes Anderson's two most recent (live action) features, he has allowed natural locations to act as guiding forces, and, not coincidentally, they are his two best films. Moreover, in Moonrise Kingdom he allows a couple of other natural forces lead the way: his two young leads (Jared Gilman and Kara Hayward). The most affecting romance of the year is between these two pubescent outcasts on the lam.
Resident Evil: Retribution, Dir. Paul W.S. Anderson, Germany/Canada
Bar: raised. One of Hollywood's most exciting aesthetic geniuses may have made his best film with this crazy, deconstructive, post-everything exercise in 3D action formalism. Dripping in its own commercial excess, Anderson's Resident Evil franchise feels as though it could bring the system it's a part of crashing down one capitalist drone at a time — with Milla Jovovich as the revolutionary heroine of our time.
Special Mention
"Late Show" (Episodes 10-12 of Louie Season 3)
The best American filmmaking this year took place on the small screen. Louis C.K. has essentially been making short films with his "TV show" for three seasons now, but this year he made a three-part moyen métrage as strong as several of the entries in my top ten. Like with his best work, "Late Show" lies somewhere between drama and comedy, naturalism and surrealism, television and cinema, with some of the funniest, strangest and moving moments of the year.
Lincoln, Dir. Steven Spielberg, USA
A 2.5-hour moving painting and Spielberg's finest approach to history.
Magic Mike, Dir. Steven Soderbergh, USA
Another demonstration of the sheer skill of a director in his peak since he picked up a digital camera.
Flight, Dir. Robert Zemeckis, USA
Like Lincoln, a welcome old-school interruption to multiplex-going made with perfect fluidity.
Ace Attorney, Dir. Takashi Miike, Japan
A blissfully entertaining crash course in Miike's mastery, showing off his command of several formal modes.
Into the Abyss & On Death Row, Dir. Werner Herzog, USA/UK/Germany
This remarkable film and companion mini-series reveal one of the world's greatest filmmakers at his most humanistic.
Performances
Denis Levant, Holy Motors
Jack Black, Bernie
Milla Jovovich, Resident Evil: Retribution
Isabelle Huppert & Junsang Yu, In Another Country
Matthew McConaughey, Killer Joe, Magic Mike & Bernie
Juno Temple, Killer Joe
Rachel Weisz & Tom Hiddleston, The Deep Blue Sea
Jean-Claude Van Damme & Dolph Lundgren, Universal Soldier: Day of Reckoning
Lee Kang-sheng, Walker
Joaquin Phoenix, The Master