Back to selection
RED's Dragon Sensor, Now with More Dynamic Range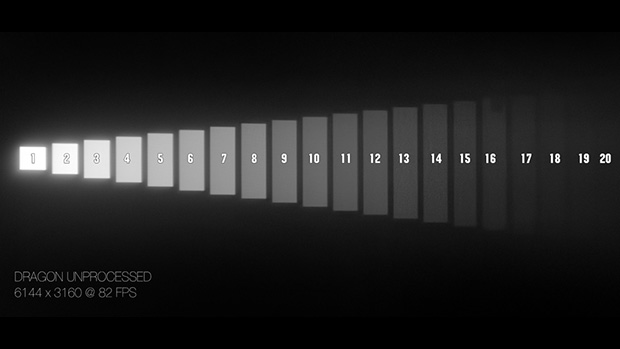 RED has been making a lot of claims about their new super-sensor Dragon, that is currently in development. An upgrade to their EPIC cameras, Dragon was initially expected by the end of 2012, but that date has now been pushed back.
Jim Jannard of RED first said that the sensor had more resolution than 65mm film scanned at 4K. He went so far as to say, "Dragon should never be compared to 35mm film. It should only be spoken in reference to 65mm film from here on out."
Now Jarred Land has released a sample image (above) on the RED User forum from a test camera that shows the sensor reproducing between 18 and 20 stops of dynamic range. Jim Jannard said that they see 18+ stops, and that the sensor would have about four stops more dynamic range than Red's current Mysterium-X sensor with less than half the noise. Land stressed that "the Engineers keep reminding me that this is the worst we will ever see [from] Dragon" as they are still adjusting the sensor and interface. With this development they say that sensors now surpass the dynamic range of film. Jim Jannard added, "If we can't do revolutionary… we don't deserve to stay in business."
It's not all good news, as Land's post goes on to say that they have had to "beef up the entire infrastructure" of the EPIC to support the new sensor. This will increase the upgrade price "a bit" – the price was previously quoted as $6,000.
These changes have also "closed the door" on the possibility of upgrading the Scarlet to the Dragon sensor. RED says that they will offer an upgrade program for Scarlet owners, but full details will be announced later.
Red User: Enter the Dragon