Back to selection
The Crash Reel | Director Lucy Walker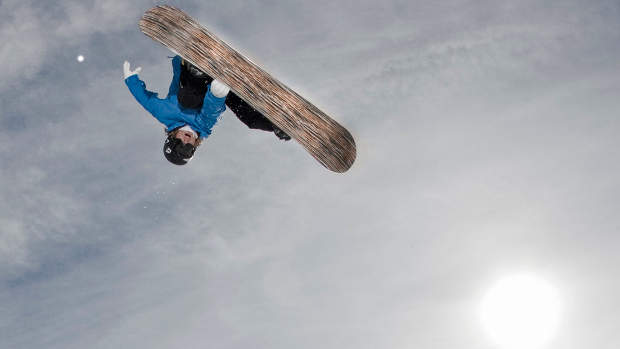 [PREMIERE SCREENING: Friday, Jan. 18, 6:30pm — Rose Wagner Performing Arts Center, Salt Lake City]
A good film takes great sacrifice. A great film takes an almost unbearable amount. Malcolm Gladwell says it takes 10,000 hours to get good at something. That's nothing compared to making good documentary. A good film is like an iceberg, for every bit you can see there's at least 10 times more work invisibly undergirding it. The scenes and characters that didn't make the cut, the cuts that were recut, the time you invested researching, the time you spend waiting for the right shot, going back for the right moment, and going back again, the time you spent talking before the right thing was said, the time you spent observing and reflecting and inquiring, the time that you let go by in order for the events to unfurl, for life to reveal itself.
To make The Crash Reel we looked through 18 terrabytes of material comprising 11,000 clips from 122 archival sources. We wanted to track down every last piece of footage that was needed to tell the story. There are three different people named Florian who gave us footage. Some scenes are pieced together from footage from five separate people who each held a different crucial angle. Kevin Pearce's actual life-changing accident was caught on tape. And we show that footage exclusively in the film. But it was a different tape shot by a different person that shows Kevin at the bottom of the halfpipe where he lay unconscious. And it was a different camera again that captured him being loaded into the life-plane. And another which caught his friends reacting. And another in the helicopter.
And that's just the archival material. Most of the movie is original material. I spent the last two Thanksgivings with Kevin's family and not my own, filming. To think deeply enough, to understand sufficiently, to be present to capture enough material, you have to inhabit the world you are documenting more than the world of your own life. And your own life can start to feel neglected. You are giving your time and attention to your subject's life and not your own.
Any career would have been easier than to try to become a female director. Looking back, I sacrificed a lot of teenage years to get a scholarship to film school, and I left my home country, family and first love behind at 21 to get the film education I needed. And then I lived in poverty for 10 years, sometimes eking out a bagel all day because I only had enough money for film lab bills and not food. I wish it had been a bit easier but this is what it took.
It's easier to settle for an okay idea, a mediocre shot, a serviceable cut, a decent scene. But the sacrifice that would entail — the quality of the film — is never something I'll willingly make.