Back to selection
God Loves Uganda | Director Roger Ross Williams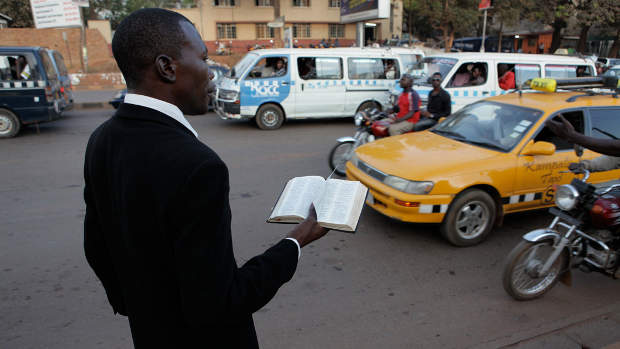 [PREMIERE SCREENING: Friday, Jan. 18, 11:30am — Library Center Theatre, Park City]
Films don't compromise. They don't sacrifice. Directors do. That's something I've always believed — but it was only on God Loves Uganda that I've had to confront that conviction, and act on it in a way that put my life in danger. While shooting in Uganda in 2010, the conservative evangelical pastors I was filming — the most ardent supporters of the country's Anti-Homosexuality Bill — discovered that I myself am gay. One began circulating emails suggesting that I be killed. I left the country immediately, and hoped I'd never have to go back.
Cut to two years later. I'm with my editors at the Sundance Documentary Edit lab and it becomes abundantly clear that we need more footage from Uganda. We need to spend more time there to do justice to this very complicated, and very important story. And the only way to get it right means I have to go back. Either I had to sacrifice, or the story would have to.
And so I went. I spent three terrifying, thrilling weeks in Uganda, knowing full well that this would be the last time I was in a country I've been filming for the past three years. And I'm happy to say that without the footage we captured on that last trip, God Loves Uganda probably wouldn't be premiering at Sundance.