Back to selection
Three Questions for Jonathan Demme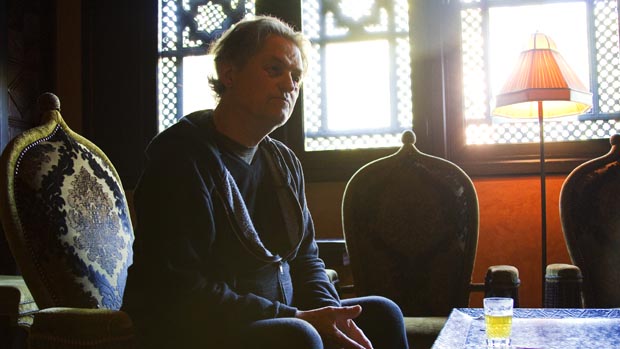 Academy Award-winning director Jonathan Demme has made Hollywood spectacles (The Silence of the Lambs, The Manchurian Candidate), eccentric indies (Rachel Getting Married, Something Wild), timeless rock docs (Stop Making Sense, Neil Young Journeys) and other unclassifiable delights. At the 12th annual Festival International du Film de Marrakech, Demme's filmmaking legacy was honored with both a formal tribute, and an invite to give a "masterclass" to an enraptured Moroccan audience. Filmmaker sat down with Demme to discuss his iconoclastic career.
Filmmaker: For decades, you've been slinking between narratives and documentaries. What interests you more?
Demme: I've always followed my enthusiasm. If I haven't repeated things too much, that's just circumstance. I love the thriller genre, but I got spoiled by having the chance to make The Silence of the Lambs, because it was such a great story with great characters that I wouldn't want to do a thriller that could be any less than that. I love to shoot now more than ever before, with just a camera all by myself in a documentary mode. But I also love to shoot fiction with a crew, as I did recently with Wally and Andre Shoot Ibsen. We shot it in seven days this spring in an old townhouse in downtown Manhattan. Wally Shawn translated and adapted Ibsen's The Master Builder, and then with Andre Gregory, they workshopped it for almost 10 years. At a certain point, Andre said, "We may just keep rehearsing this play and never get to put it on. Maybe we should turn it into a film." I was the lucky person they called up. I'm in the cutting room now.
Filmmaker: You got your start under Roger Corman's tutelage in the '70s. What did you learn then that still follows you today?
Demme:  He really planted seeds in me that I keep in mind all the time. Your antagonist has to be every bit as formidable as your hero, or you diminish the characters you're supposed to care about by not having complicated, excellent villains, or what have you. For people starting out writing scripts, they're in that hiss-the-villain mode, and you always want to say, "Wait, wait, wait. They're human, too. Give them some problems and you'll wind up with a better story, the more you flesh that out." Shooting the schedule is something that remains very good. With Roger, if you fell a day behind, you were replaced unless there was a great reason. You have to come in on budget. I like that discipline, and it's one that I've stayed true to the whole time, right up until now.
Filmmaker: Are there any films from your back catalog that you feel are undervalued or ripe for rediscovery?
Demme: Gosh. Especially at this moment, I've got a soft spot for this documentary I made, Cousin Bobby, about a [Episcopalian minister] cousin of mine. We made that in the early '90s, it had a little bit of a theatrical life, and it was on POV over the years. Cousin Bobby died recently, and it makes me realize that the film, which was financed by a Spanish television company, is not around anymore. So thank you for asking me that question, I really would love to get Cousin Bobby back onscreen. It's actually a good film because he was an amazing guy.
Photo by: Jennifer Loeber