Back to selection
In Fear | Director Jeremy Lovering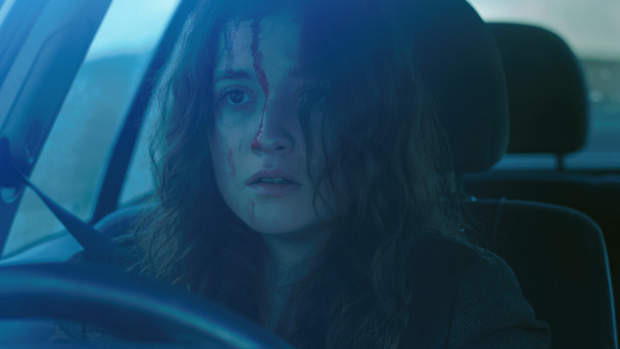 [PREMIERE SCREENING: Sunday, Jan. 20, 11:59pm — Egyptian Theatre, Park City]
Early on I decided to shoot the psychological horror In Fear without giving the actors the script and without them even knowing the story. They had absolutely no idea of what was coming. They didn't know if they were going to die, live happily ever after or win the lottery.
Every day when filming I put them in a certain situation, gave them some guide dialogue, we'd discuss their current state of mind and then we'd shoot.
So what was the sacrifice? On the shoot without the actors performing with an end goal in sight, we had no safety blanket, we had to very quickly gauge the emotional journey and recalibrate if necessary.
And in the edit we had hours of footage of takes that never matched. So trying to piece together the jigsaw and hit genre beats my brain actually melted. I went insane and my editor tried to kill me.
But I think that because of it the performances are as authentic as they could be. It just seems as though it's totally real. And hopefully that means that the film is not only frightening but it stays in the mind.