Back to selection
How a Water Filter Can Teach You How to Hack Your Kickstarter Campaign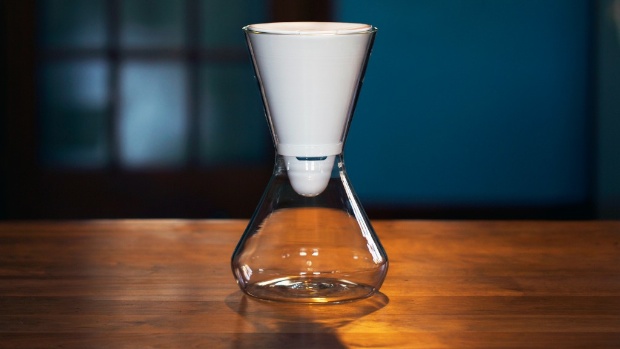 Hacks, four-hour workweek condensations, and digital outsourcing — I'm often dubious about the efficacy of many strategies promising "the answer" when it comes to both creative and business endeavors. That said, "Hacking Kickstarter: How to Raise $100,000 in 10 Days (Includes Successful Templates, E-mails, etc.)," found on the blog of Four-Hour Work Week guru Tim Ferris, is an excellent walk-through of one very successful Kickstarter campaign, and it's full of practical advice. The Kickstarter was for Soma, a designer water filter, but much of author Mike Del Ponte's advice can be applied to filmmakers too. I don't agree with 100% of it (when it comes to the advice on reaching out to press, if you contact me, please scale back on use of exclamation points and rigid timetables you'd like me to follow). Nonetheless, there is much valuable info here that was new to me as well as a quite a bit of common-sense advice you've heard before but could stand to here again. What's more, as Ferris writes in his intro, "This post includes all of their email templates, spreadsheets, open-source code to build landing pages, and even a custom dashboard Soma's co-founder/hacker Zach Allia built to monitor their Kickstarter data, social media, and press."
And here's how Del Ponte summarizes his approach:
Step 1: Start with principles that require less work and yield better results

We chose three core principles for our Kickstarter strategy. The hacks and tactics we'll share with you are cool, but these principles were the foundation of our campaign. Make sure you understand them before moving forward.

Minimum Effective Dose. MED is the smallest input needed to produce a desired outcome. For example, if you want to boil water, the MED is 212 degrees Fahrenheit. Increasing the temperature above 212 degrees will not produce a better result, it will just waste resources. We wanted to focus on the 1-3 things that would allow us to raise $100,000 in 10 days, and eliminate everything else. MED is described in detail in The 4-Hour Body.

Outsource and automate. These two steps allow you to get results by delegating tasks and setting up automated systems so you can focus your energy on more valuable projects. The #1 resource we found for outsourcing is Zirtual. Zirtual provides US-based virtual assistants (VAs) for as little as $97 a month. Do not run a Kickstarter campaign (or your life) without VAs. They will save you countless hours of work. The 4-Hour Workweek is the best book on outsourcing and automating.

Prep and pick up. Chef's don't prepare meals like you and me. They don't start 15-60 minutes before dinner. Instead, they prep everything in advance (sometimes days before), so they can just heat the food and make it look nice when it's time to eat. This concept was critical to our success. Our goal was to do 90% of the work in advance. For example, crafting emails 2-3 days early so we just needed to click "send" when we launched. We learned about prep and pick up in The 4-Hour Chef. It's a game changer.
Check out the post at Ferris' site and let us know if you try any of these strategies for your film. And thanks to Sheri Candler for bringing this post to my attention.