Back to selection
Cannes 2013: Prizes for Directors' Fortnight and Critics' Week Announced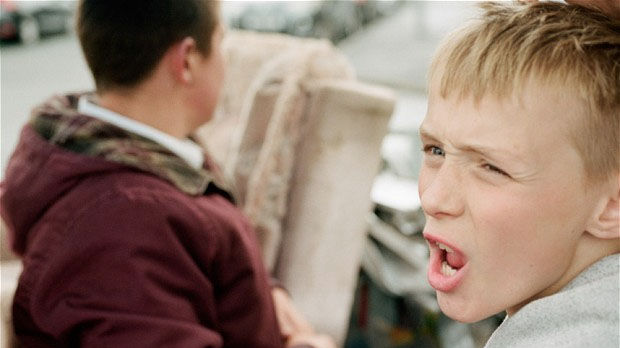 The Selfish Giant
As Cannes is coming to a close, the accolades are being handed out. We still have to wait for the Competition award ceremony,which will be on Sunday, but the Directors' Fortnight and Critics Week have already both bestowed honors on their films.
Though Directors' Fortnight does technically have a competition, nevertheless prizes are handed out, with this year Guillaume Gallienne's flamboyant comedy Les Garçons Et Guillaume, A Table! (an autobiographical piece about his difficult relationship with his mother) taking two prizes, and The Selfish Giant — Clio Barnard's follow-up to The Arbor, a Cannes favorite in 2010 — also winning an award. (Barnard's film got picked up by Sundance Selects in the past 24 hours, so U.S, audiences should expect to see it before the year is out.)
In Critics' Week, Fabio Grassadonia and Antonio Piazza's stylish, Sicily-set romantic thriller Salvo walked away with two honors, including the Grand Prix, and writer/director Sébastien Pilote's Le Démantèlement, a Quebecois drama about an aging farmer an his two daughters, won the best screenplay prize.
The full list of winners are below:
Directors' Fortnight
Art Cinéma Award
Les Garçons Et Guillaume, A Table!, dir: Guillaume Gallienne
SACD Prize
Les Garçons Et Guillaume, A Table!, dir: Guillaume Gallienne
Special mention to Tip-Top, dir: Serge Bozon
Europa Cinéma Label Prize
The Selfish Giant, dir: Clio Barnard
Short Film
Gambozinos, dir: João Nicolau
Critics' Week
Grand Prix
Salvo, dir: Fabio Grassadonia and Antonio Piazza
Special mention to Los Dueños, dir:  Agustín Toscano y Ezequiel Radusky
Prix Révélation France 4
Salvo, dir: Fabio Grassadonia and Antonio Piazza
Prix SACD for Best Screenplay
Le Démantèlement, dir: Sébastien Pilote
Discovery Prize for Short Films
Come and Play, dir: Daria Belova
Prix Canal+
Pleasure, dir: Ninja Thyberg