Back to selection
These Birds Walk — A Hammer To Nail Review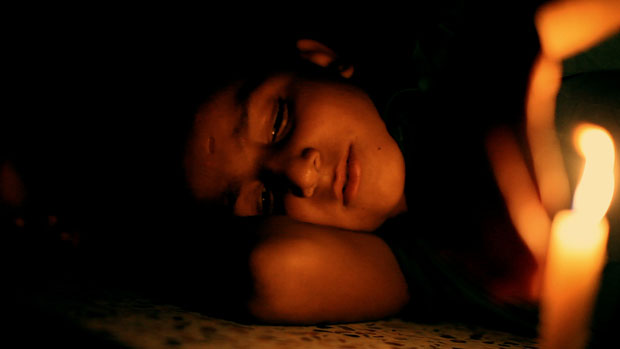 These Birds Walk
A near-perfectly imperfect burst of present-tense poetry, Bassam Tariq and Omar Mullick's These Birds Walk is messy with life and lyricism, a searching, empathetic piece of cinematic nonfiction that holds a close-up on a misunderstood part of the world and heralds the arrival of two new powerful voices in documentary. What begins as a portrait of Pakistani humanitarian Abdul Satar Edhi and his orphanage transforms into a deeply poignant study of youth under pressure and a potent reminder of the affecting possibilities of observation.
The opening shot is a pure jolt of youthful, free cinema, as good a beginning to a film as you'll ever see. From there, the sensitive and athletic camera never stops dancing or gently probing, becoming a character in scenes of disquieting intimacy. Inspired, no doubt, both by his days as a cameraman for Jackass and his work as a photographer in crisis zones around the world, co-director and cinematographer Mullick uses familiar Canon 5D techniques such as shallow depth of field and a fidgety handheld energy to create a sense of raw-yet-delicate immediacy that makes each scene breathe with rare vitality. These Birds Walk is a materialist film that builds out from captured moments like few documentaries can.
The film starts with the enigmatic elder Edhi, who tells the filmmakers that to understand him, they must look "among the people." The quest to understand the Edhi Foundation's work with the poorest children of Karachi doesn't form the narrative of the film as much as it becomes, like perhaps Edhi himself, the spiritual underpinning. Like many great works of nonfiction, the filmmakers' journey to discover the movie they're making is experienced by the viewer as well, creating the feeling that we are watching something happening, not following a predetermined mission. As we meet the main characters and experience the deep dysfunction of the world they inhabit, there is never a moment where message trumps experience. This allows an almost hyper-real engagement with a culture that many Westerners only know in the most oblique, propagandized terms.
The boys Tariq and Mullick focus on are charismatic and enjoyably rambunctious, especially alpha-child Omar. In some of the film's most vivid moments, we see the children perform familiar identities of masculinity, but given the dire circumstances, the combination of toughness and tenderness in these performances is arresting. The filmmakers' commitment to building characters from shining cinematic gestures keeps the movie from ever romanticizing poverty or from making destructive cultural generalizations. There is a distinct tension between subjectivity and objectivity that makes each lyrical or urgent passage transcend easily digestible ideas about youth, need, family and society. The makers are in constant pursuit of a morally difficult vision of reality, always resisting temptations to eulogize or damn the complex cultural situations they encounter.
A scene where Omar runs away, through a crowded market, as the camera athletically follows is one of the most exciting sequences in recent nonfiction memory. A series of attempts to drop off children to their homes by one of Edhi's drivers grows increasingly heartbreaking until Omar's fate is left uncertain. There are images in here that you simply will never forget, places you wouldn't dare to go. The dust gets in your nose and the violence that hangs in the air moves through your body. The film wears its imperfections lightly and earns its moments of lyrical transcendence. Ultimately, one walks away from These Birds Walk with a renewed confidence that, when combined with an independent sense of aesthetics and form, and a searching need to describe the actual world in the key of poetry, the humanitarian spirit can move one to make great art.