Back to selection
Remembering Syd Field, 1935 – 2013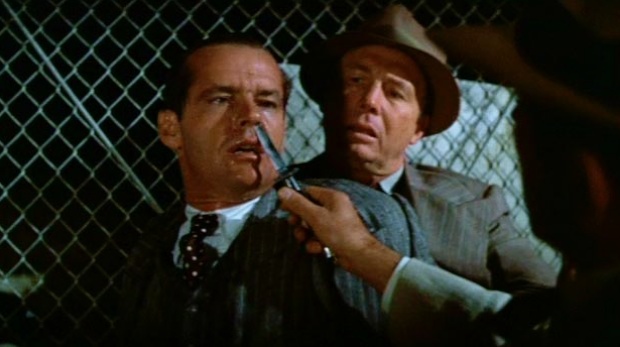 Chinatown
"I don't even really understand the second act," a filmmaker said to me just last week. He obviously hadn't read Syd Field's Screenplay, which is nothing if not about act structure: the first, second and third acts, but also the inciting incident, pinch one, plot point one, midpoint, pinch two, plot point two and resolution. When I started reading scripts — both as a professional gig and as a producer — Field's was the book to have on your shelf, and, setting aside Aristotle, was the one that ratified a storytelling paradigm that exists to this day. As a script reader for New Line Cinema in the early '90s, I knew when a screenwriter had taken Field's dictums to heart, and, indeed, the inciting incident on page 10 and the first plot point on page 27 were indications of formula but also, frankly, sources of comfort.
Syd Field passed away on Sunday, and most of the online remembrances have, like I just did, commented on his promotion of the traditional three-act structure. But the great thing about Fields was the remarkable range of his cinematic loves and his ability to teach that structure in films ranging from Chinatown and Annie Hall to even Last Year at Marienbad. In fact, the former screenplay Field touted as "perfect," and part of Screenplay's charm involved the author's ability to make you feel as you scrutinized Robert Towne's script that you were finding and assigning those various beats together. ("The glasses in the pool!") Indeed, I'd argue that Towne's enlarged reputation is in part due to so many generations of screenwriters picking apart Chinatown in Fields' book.
While Field did teach a formula, he also seemed to acknowledge that filmmakers would bend and shape that formula to their own ends. Judd Apatow was a student, and he said, "What I learned in Syd Field's class was here's how Annie Hall works, and here's how Witness works, and then I begin to think, 'OK now how would I do it differently than that?'" Wrote John August on Twitter today,"We can argue about formula and dogma, but Field introduced countless screenwriters to the craft. He was an inciting incident."
Screenplay was published in 1979, and by 1983 Robert McKee had arrived on the scene, teaching his "Story" seminar. Others — Linda Seger, John Truby — entered the game, layering bells and whistles on those three acts. Cut to today and, compared to Blake Snyder's Save the Cat, Story seems like a work of Zen minimalism.
Field's analysis seemed the product of the classy Hollywood films of the '70s and '80s, but he was not a Luddite when it came to consideration of new technology, and his recent thoughts on such provide a wonderful epitaph to his work:
I believe that filmmaking is in the middle of an evolution/revolution; and the change has taken place in the theatre of technology as the state of digital filmmaking has become more pronounced. This development has facilitated traditional as well as non-linear storytelling, making available countless new storytelling tools to screenwriters around the world. It is an inspiring and innovative time to be a screenwriter.

Screenwriting is a craft that occasionally rises to the level of an art. It is my goal to help inspire screenwriters around the world to realize their vision. It is my mission, my passion.
Donations may be made to:
• SYDA Foundation, Donations, PO Box 600, S. Fallsburg, NY 12779,
• The PRASAD Project, 465 Brickman Road, Hurleyville, New York 12747,
• Tower Hematology Oncology Medical Group,?9090 Wilshire Blvd.,?Suite 200?Beverly Hills, CA 90211