Back to selection
Cinema Eye Honors Announces Heterodox Award Nominees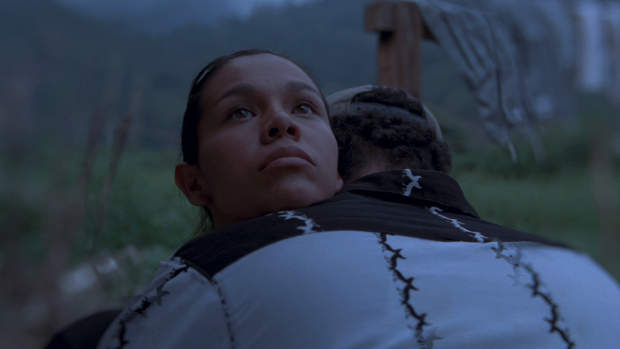 Post Tenebras Lux
In partnership with Filmmaker, Cinema Eye Honors announces the nominees for this year's Heterodox Award, its fourth annual recognition of a narrative film that successfully and imaginatively weaves documentary strategies, content, and/or modes of production into its fabric. The five nominees are Andrew Bujalski's Computer Chess; Randy Moore's Escape From Tomorrow; James Franco and Travis Mathews' Interior. Leather Bar.; Kleber Mendonça Filho's Neighboring Sounds and Carlos Reygadas' Post Tenebras Lux. These selected films are intended to demonstrate the formal possibilities of non-fiction filmmaking, in addition to probing the ever-tenuous boundary between reality and its embellished analogue.
"The 2014 Cinema Eye Honors Heterodox nominees prove once again that the contested space between narrative and documentary is the ideal cinematic environment to delve deep into our most modern tensions," said Esther Robinson, Chair of the Cinema Eye Honors. Offered Filmmaker Editor-in-Chief Scott Macaulay, "This year's Heterodox nominees are a formally audacious bunch as they allow their fictions to be shaped and remixed by historical, economic and technological currents. From within their cinematic hybrid spaces, these films cast a compelling, critical eye on the changing world around us."
The Cinema Eye Honors Nominations Committee selected 10 finalists for the Heterodox Award, which were then whittled down to the five nominees by writers and editors here at Filmmaker. A winner will be announced at the 7th Annual Cinema Eye Honors for Nonfiction Filmmaking on January 8, 2014, at the Museum of the Moving Image in Astoria, Queens.
Past recipients of the prize include Matt Porterfield's Putty Hill, Mike Mills' Beginners and Jem Cohen's Museum Hours.