Back to selection
Cinematography, Transmedia Classes at the Made in NY Media Center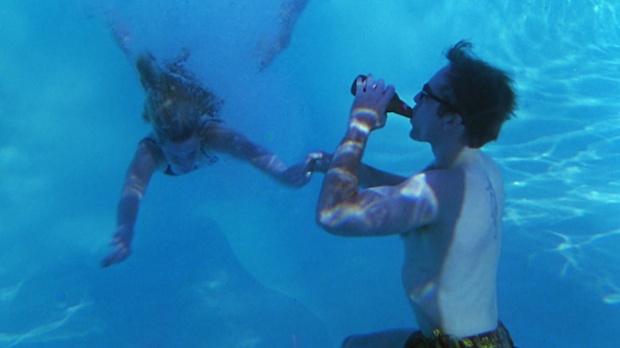 Leaving Las Vegas
The new Made in NY Media Center by IFP has announced a round of classes and presentations for December and is offering Filmmaker subscribers a discount for the two involving transmedia.
On December 7, one of today's great cinematographers, Declan Quinn, will present a five-hour master class in the shooting of Mike Figgis's Leaving Las Vegas. "In this Master Class, Quinn will deconstruct Leaving Las Vegas, scene-by- scene, while discussing his process, choices, obstacles, challenges – what worked and what didn't," reads the promo copy. Presented in partnership with Local 600, the day begins at 10:00 AM with a screening of the film and ends after Quinn's in-depth talk at 3:00 PM. Lunch is included, and the course fee is $50.
Over four sessions beginning December 12, Starlight Runner Entertainment transmedia producer Caitlin Burns will present "Transmedia 101: Engaging Multi-Platform Storyworlds," a workshop offering creators personalized instruction in "the artistic and practical challenges of transmedia storytelling and project development." The fee for the 12-hour course is $500, but Filmmaker subscribers can use the discount code "STARLIGHT75" for $75 off.
Finally, Starlight Runner CEO Jeff Gomez, who has produced transmedia extensions for Tron, Avatar and Halo, will present a detailed, one-day masterclass on December 11, "Creating Blockbuster Story Worlds and Brands."
From the promo copy:
The first of its kind and never before offered in North America, this Master Class delivers practical, how-to training and will assist you to maximize the effectiveness of your projects, your business, and your brands with the vanguard technique of transmedia storytelling.

Learn how to create intense loyalty and long-term engagement among audiences, communities and consumers, which in turn can yield multiple revenue streams.

If you are a writer, or if you're in television, film, advertising, marketing, PR, branded content, games, app development, or any form of interactive media – this class will increase the effectiveness of your projects using transmedia storytelling – immediately – regardless of your budget.

Limited to 70 participants and presented in two 3-hour blocks with an hour break between that includes a communal catered lunch with Jeff, as well as a post-event cocktail.
Filmmaker subscribers can use the promo code "STARLIGHT100" for $100 off the Gomez event.