Back to selection
The Notorious Mr. Bout | Directors Tony Gerber and Maxim Pozdorovkin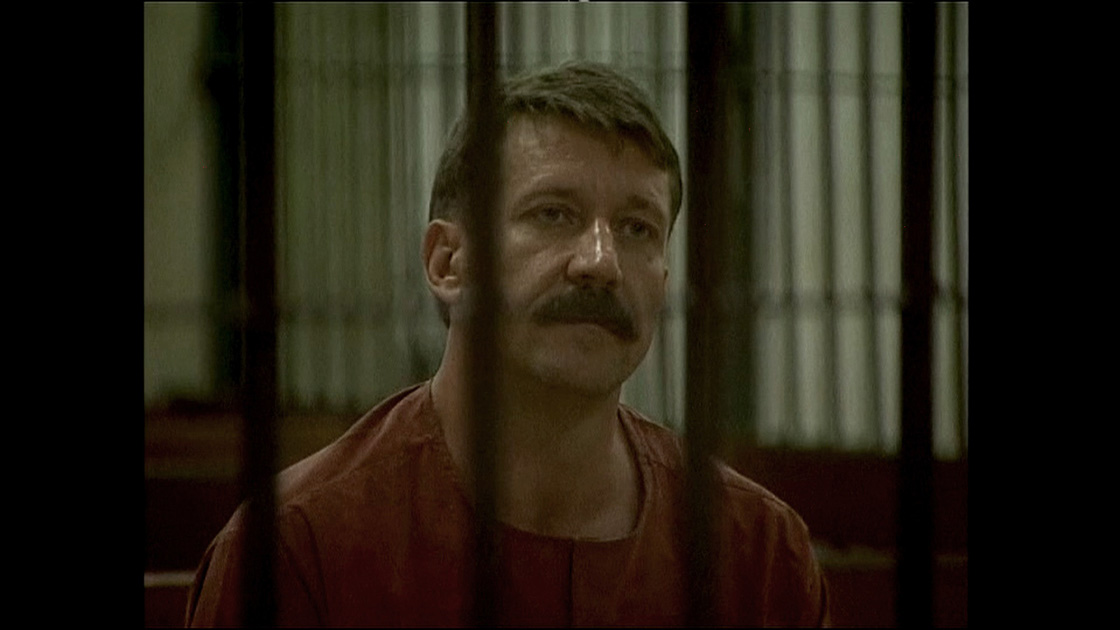 Attention, our audience's and our own — it's a valued commodity these days. We struggle to command our audience's attention, for them to discover our work and then, once they've discovered it, to actually focus on it. Meanwhile, we struggle to focus our own attention, to fight our society's weapons of mass distraction so we can not just see our work to completion but fully discover the meanings within it. What role does attention play in your work? Can you discuss an instance where you thought about some aspect of attention when it came to your film?
Attention goes hand in hand with expectation. Making a film is a game between filmmaker and audience, a game that consists of fulfilling expectations and simultaneously undermining them, revealing that there is more than meets the eye and giving the audience a reason to keep watching. In The Notorious Mr. Bout, such a game is all the more inevitable given that our protagonist, much like the arms trade itself, has always been talked about in moral absolutes. That's what makes Viktor Bout's home movies, which make up a large part of the film such a revelation. Looking at Bout's documentation of his own life challenges the viewers, as it did us as filmmakers, to confront constantly our projections and expectations. In a film about notoriety and mythmaking, this kind of give and take is of utmost importance.
We consume the material awaiting confirmation of our assumptions. Sometimes confirmation arrives, other times it does not. But most often, the audience is forced to confront the gray areas of our world, the human and historical complexity underfoot, the nuance that has always been best expressed through art.
[PREMIERE SCREENING: January 17 at 8:30 pm – Prospector Square Theatre, Park City]