Back to selection
SXSW Announces Midnighters and Shorts Lineups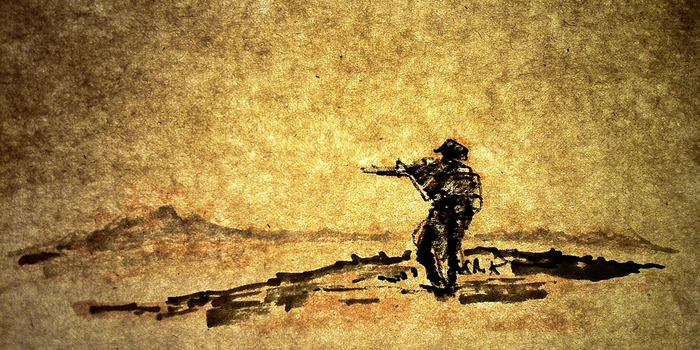 Confusion Through Sand
Coming off the heels of last week's announcement, SXSW rounds out their lineup with the Midnighters and Shorts sections. As was the case with the bulk of the festival's Features, there's not a huge carry over from Sundance, beyond Adam Wingard's The Guest and Jonathan's Chest, Person to Person, Notes on Blindness, Funnel, Dig, Verbatim and Marilyn Myller in the Shorts section. Also of note are 25 New Faces Mohammad Gorjestani and ornana's Danny Madden, who will screen Refuge and Confusion Through Sand, respectively. Check out the full list of Midnighters; Narrative, Documentary, Animated, Midnight, Texas and Texas High School Shorts; and Music Videos below.
MIDNIGHTERS
Scary, funny, sexy, controversial – provocative after-dark features for night owls and the terminally curious.
13 Sins
Director/Screenwriter: Daniel Stamm, Screenwriter: David Birke
A cryptic phone call sets off a dangerous game of risks for Elliot, a down-on-his luck salesman. The game promises increasing rewards for completing 13 tasks, each more sinister than the last.
Cast: Mark Webber, Rutina Wesley, Devon Graye, Pruitt Taylor Vince, Richard Burgi, Tom Bower, Ron Perlman (World Premiere)
Among The Living (France)
Director/Screenwriter: Julien Maury, Alexandre Bustillo
After horror favorites Inside and Livid, Maury and Bustillo pair up again for a horror-thriller at the cross roads between Stand by Me and Friday the13th. Cast: Anne Marivin, Béatrice Dalle, Francis Renaud, Fabien Jegoudez, Nicolas Giraud (World Premiere)
Exists
Director: Eduardo Sánchez, Screenwriter: Jamie Nash
Five friends on a camping weekend in the remote woods of East Texas struggle to survive against a legendary beast that is stronger, smarter and more terrifying than they would have ever believed exists. Cast: Chris Osborn, Dora Madison Burge, Roger Edwards, Denise Williamson, Samuel Davis (World Premiere)
The Guest
Director: Adam Wingard, Screenwriter: Simon Barrett
A soldier on leave befriends the family of a fallen comrade, only to become a threat to all around him when it's revealed he's hiding dangerous secrets from his past.
Cast: Dan Stevens, Maika Monroe, Leland Orser, Lance Reddick, Sheila Kelley
Home
Director/Screenwriter: Nicholas McCarthy
When a realtor is asked to sell a vacant home, she and her sister cross paths with its previous tenant: a teenage girl who sold her soul to the devil. Cast: Naya Rivera, Catalina Sandino Moreno, Ashley Rickards, Wyatt Russell, Ava Acres (World Premiere)
Honeymoon
Director/Screenwriter: Leigh Janiak, Screenwriter: Phil Graziadei
Young newlyweds find their honeymoon spiraling mysteriously into chaos.
Cast: Rose Leslie, Harry Treadaway, Ben Huber, Hanna Brown (World Premiere)
Late Phases
Director: Adrián García Bogliano, Screenwriter: Eric Stolze
When deadly attacks from the forests beset a secluded retirement community, it is up to a grizzled veteran to figure what the residents are hiding.
Cast: Nick Damici, Ethan Embry, Erin Cummings, Tom Noonan, Lance Guest (World Premiere)
Oculus
Director/Screenwriter: Mike Flanagan, Screenwriter: Jeff Howard
As children, two siblings witnessed their parents' harrowing descent into madness and death. Now, as adults, they reunite to expose and destroy the supernatural entity responsible: the Lasser Glass – a legendary mirror their parents owned. Cast: Karen Gillan, Brenton Thwaites, Rory Cochrane, James Lafferty, Katee Sackhoff (U.S. Premiere)
Stage Fright
Director: Jerome Sable
Stage Fright tells the story of a snobby musical theater camp terrorized by a bloodthirsty masked killer who despises musical theatre. "Scream" meets "Glee" in this genre-bending R-rated horror-musical. Cast: Allie MacDonald, Douglas Smith, Brandon Uranowitz, Kent Nolan, Melanie Leishman
(World Premiere)
Starry Eyes
Directors/Screenwriters: Dennis Widmyer, Kevin Kolsch
In the city of dreams, a desperate actress will do whatever it takes for the role of a lifetime… no matter what the cost. Cast: Alexandra Essoe, Amanda Fuller, Fabianne Therese, Noah Segan, Shane Coffey (World Premiere)
NARRATIVE SHORTS
A selection of original, well-crafted films that take advantage of the short form and exemplify distinctive and genuine storytelling. The winner of our Grand Jury Award in this category is eligible for a 2014 Academy Award nomination for Best Narrative Short.
216 Months (France)
Directors: Valentin Potier, Frédéric Potier
A shadow is hanging over Maureen's career the famous ventriloquist singer. The deep voice that comes out of Maureen's insides has a name: Charles. He will soon be 18, the rebellious age, and he has one sole objective in life: to be born.
Baby Mary
Director: Kris Swanberg
An eight-year-old girl living on the west side of Chicago finds a neglected toddler and decides to take her home.
Blood Pulls A Gun (Australia / France)
Director: Ben Briand
A teenage girl gets a keyhole look into a dangerous and mysterious world when a tattooed stranger checks into her roadside motel.
CADET (Belgium)
Director: Kevin Meul
"If it were easy, everyone would do it."
Cowboys Janken Ook (Netherlands)
Director: Mees Peijnenburg
A film about losing your youth, loneliness, violence and guilt: an homage to friendship.
Crystal (Canada / USA)
Director: Chell Stephen
Cursed with a real crumby attitude and a boring-ass hometown, 17-year-old Crystal relies on her passion for dance to escape the mundane life of rural Ontario and pursues her outsized dream of being a pop superstar.
FUNNEL
Director: Andre Hyland
When a man's car breaks down, he finds himself on a quest for a funnel.
Gypsy (Portugal)
Director: David Bonneville
Sebastian is a wealthy young man. He finds out he has a flat tire and ends up accepting help from a Gypsy passer-by.
I'm Not Sorry
Director: Russell Costanzo
A lonely man wants nothing more than to fit in but his self-loathing tendencies prevent that from becoming a reality. Surreal and macabre, sad and funny – I'm Not Sorry is an unsettling tale about the power of self-image and societal judgments.
Jonathan's Chest (USA / France)
Director: Christopher Radcliff
Everything changes for Alex, a troubled teenage boy, when he is visited one night by someone claiming to be his brother – who disappeared years earlier.
The Kármán Line (UK)
Director: Oscar Sharp
A mother is hit by a rare condition and begins to rise gradually into the air.
Krisha
Director: Trey Edward Shults
Krisha has not seen her family for many years. When Krisha decides to join her family for a holiday dinner, tensions escalate and Krisha struggles to keep her own demons at bay.
Little Horribles: Minibar
Directors: Amy Talkington, Amy York Rubin
Little Horribles is an uber self-aware, deadpan comedy series following the poor decisions of a self-indulgent lesbian.
Nous avions
Director: Stéphane Moukarzel
In his teenage crisis, Akram decides to take off to live his own life, creating a commotion in the family.
Oi, Meu Amor (Hi, My Love)
Director: Robert G. Putka
Men are from Mars. Women are from Brazil.
Peepers
Director: Ken Lam
Todd and Tamara's perfect life begins to crumble once they sense that someone's watching.
Person to Person
Director: Dustin Guy Defa
A man tries to get rid of a stranger who won't leave his apartment.
Prospect
Directors: Zeek Earl, Christopher Caldwell
A girl and her father aim to strike it rich on a toxic alien planet. When her father is attacked, she is forced to grow up quick.
Quelqu'un d'extraordinaire
Director: Monia Chokri
A 30-year-old scholar, intelligent and beautiful yet socially crippled, is forced to attend a bachelorette party.
Random Stop
Director: Benjamin Arfmann
On his way home at the end of his shift, Sheriff's Deputy Kyle Dinkheller made one final stop. Based on tragic true events.
Refuge
Director: Mohammad Gorjestani
Set in 2020, a brewing cyberwar between the US and Iran puts Sonia, a young Iranian refugee, at risk of deportation. Her only escape may come at a greater price than she's willing to pay.
SEND
Director: Peter Vack
Separated for the summer, the only way for a teenage girl to communicate with her boyfriend is over the Internet.
Sleepover LA
Director: Lily Baldwin
An innocent tourist travels to LA and unexpectedly conjures her sister's last night alive. Bold score, stylized dance and an eccentric cast weave a dark and luminous film that revamps traditional narrative.
SUNROOF (UK)
Director: Robin Fraser
Set high above the streets of South London, Sunroof is the story of two brothers pit against one another by a freak accident as their world closes in around them.
Super Sleuths
Director: Benjamin Dickinson
Marie takes a break from her own heartache to help her best friend Sally Blue Frankenfrass find her missing boyfriend, but the duo keeps getting distracted along the way.
Tzniut
Director: David Formentin
A Hasidic woman discovers she has an STD and seeks its source.
Verbatim
Director: Brett Weiner
A jaded lawyer wastes his afternoon trying to figure out if dim-witted government employee has ever used a photocopier. All dialogue in this short is from an actual court deposition.
DOCUMENTARY SHORTS
Unfiltered slices of life, from across the documentary spectrum.
Best Sound
Director: Josh Polon
Trent and Chris go on a sonic journey.
David Hockney IN THE NOW (in six minutes)
Director: Lucy Walker
A tribute to the legendary British artist David Hockney, produced for LACMA's Art + Film Gala.
Eleanor Ambos Interiors
Director: Andrew Michael Ellis
As a celebrated interior designer loses her eyesight to macular degeneration, she begins to see her life's work in a new light. This eccentric renegade topples ageist stereotypes as she grapples with the limitations of her aging body.
Font Men
Director: Dress Code
You've never heard of Jonathan Hoefler or Tobias Frere-Jones but you've seen their work. They run the most successful and respected type design studio in the world, making fonts used by the Wall Street Journal to the President of the United States.
The High Five
Director: Michael Jacobs
The story behind the classic celebratory gesture and its unsung originator.
The Home Team
Director: Joshua Seftel
What's in the water of Murray, Kentucky that such a small, tight-knit town is home to such an extraordinary basketball team? Murray's love for The Home Team runs deep, and on the night of the big game, a single act of generosity changes everything.
Kehinde Wiley: An Economy of Grace
Director: Jeff Dupre
Painter Kehinde Wiley is renowned for his stunning portraits of black and brown men. Now, for the first time, he's decided to create a series of paintings of women, and he's enlisted Givenchy creative director Riccardo Tisci to help him.
Notes on Blindness (UK / USA / Australia)
Directors: Peter Middleton, James Spinney
Cognition is beautiful.
OBEY THE ARTIST
Director: Ondi Timoner
From the studio to the streets, graphic design legend Shepard Fairey takes us inside his creative process as he makes a 12 foot mural in order to give voice to social justice & the forgotten history of the Black Hills' Lakota Indian tribe.
Phoebe's Birthday Cheeseburger
Director: Will Lennon
Every year for Phoebe's birthday, she has a cheeseburger to celebrate.
The Pioneertown Palace
Director: Andrew McAllister
From the dusty sets of Gene Autry to the musical stage of Victoria Williams, "The Pioneertown Palace" tells the eclectic but true tale of an unlikely venue – a remote honky tonk – that sings life into an otherwise deserted California ghost town.
That B.E.A.T (USA / UK)
Director: Abteen Bagheri
Abteen Bagheri's That B.E.A.T for Nokia New American Noise sinks deep into the sensational sounds of New Orleans. Beware: Booty poppin.
Unlocking the Truth
Director: Luke Meyer
Unlocking the Truth" is a band of pre-teen heavy metal phenoms from Flatbush Brooklyn. This eponymous short documentary offers a look into their distinctive vantage-point on the precipice of both adolescence and rock and roll fame.
ANIMATED SHORTS
An assortment of stories told using a mix of traditional animation, computer-generated effects, stop-motion, and everything in-between. The winner of our Grand Jury Award in this category is eligible for a 2014 Academy Award nomination for Best Animated Short.
The Alligator
Director: Alexandra Barsky
Two creatures are trapped together in a swamp. Tension escalates between them when an alligator haunts the waters outside.
Cavierão (Brazil / France / USA)
Director: Guilherme Marcondes
Caveirão imagines the secret night activities of São Paulo's spirits. Inspired by the darker side of Brazilian pop culture, the film crosses over genres and techniques. Fantasy, horror and cartoon meet through live-action and animation.
Clarence
Director: Skyler Page
Clarence is an optimistic boy, who is excited by life. He wants to do everything. Because everything is amazing.
Coda (Ireland)
Director: Alan Holly
A lost soul stumbles drunken through the city. In a park, Death finds him and shows him many things.
Confusion Through Sand
Director: Danny Madden
A 19-year-old kid finds himself alone in a hostile desert, scared as hell and trained to react.
The Construction of ANSTALT3000 (Austria)
Director: Helmut Munz
The Construction of ANSTALT3000 is about the construction of ANSTALT3000.
Don't Hug Me I'm Scared 2 – Time (UK)
Directors: Becky Sloane, Joe Pelling
Following up from the award-winning Don't Hug Me I'm Scared, the gang are back to discover the meaning of time.
Eager
Director: Allison Schulnik
Eager is a traditional, stop-motion and clay-mation film ballet by painter/animator Allison Schulnik.
Marilyn Myller
Director: Mikey Please
Marilyn maketh. Marilyn taketh awayeth. Marilyn is trying really hard to create something good. For once, her expectation and reality are going to align. It will be epic. It will be tear-jerkingly profound. It will be perfect. Nothing can go wrong.
Queenie (New Zealand)
Director: Paul Neason
An animated film following Danny, a university Geography tutor in his 30s, as he embarks on a cutting edge academic project which has nothing to do with his ex-wife.
Through the Hawthorn
Director: Anna Benner, Pia Borg, Gemma Burditt
Three characters, three perspectives, three directors: A session between a psychiatrist, a schizophrenic patient and his mother.
The Video Dating Tape of Desmondo Ray, Aged 33 & 3/4 (Australia)
Director: Steve Baker
His name is Desmondo Ray, and this is his video dating tape.
Yearbook
Director: Bernardo Britto
A man is hired to compile the definitive history of human existence before the planet blows up.
MIDNIGHT SHORTS
Bite-sized bits for all of your sex, genre, and hilarity needs.
Box Room (Ireland)
Director: Michael Lathrop
A strange and solitary boy discovers a seductive creature growing in his bedroom wall.
Chocolate Heart
Director: Harrison Atkins
Owen never learned about sex or relationships from his parents, since they turned into cats. But today, with the help of a human girl, Owen is going to learn a lot.
Dog Food
Director: Brian Crano
A butcher loses his dog.
Happy B-Day (Germany)
Director: Holger B. Frick
Happy B-Day is a black comedy showing us how a well-planned birthday surprise can go horribly wrong.
Kekasih (Malaysia / USA)
Director: Diffan Sina Norman
In pursuit of his late wife, a botanical professor encounters a divine presence that will transform him forever.
Kids and Explosions – Swear Words (France)
Directors: Thomas Vernay, Yann Wallaert
Inspired by GIF, this video clip is about the clichés of American antagonisms: Christian thought, homeland love and excesses of the USA.
late for meeting
Director: David Lewandowski
My summer vacation.
The Muck
Director: Tony Wash
Laverne arrives home and decides to relax in the bathtub.   She strips down, settles into the tub, and closes her eyes. Serenity at last… or so she thought!  The Muck will leave you never wanting to take a bath again!
Pumpkin & Bubby Get in a Fight
Director: Will Carsola
Two friends find themselves defending themselves against the forces of nature.
Rat Pack Rat
Director: Todd Rohal
A Sammy Davis, Jr. impersonator, hired to visit with a loyal Rat Pack fan, finds himself delivering last rites at the boy's bedside.
Violent Florence (Australia)
Director: Jaime Snyder
Florence rescues a stray cat from a gang of teenagers. After taking the feline to an isolated building, her true intentions emerge.
Wawd Ahp
Directors: Steve Girard, Josh Chertoff
Wawd ahp! I'm throwing both birds up. Stick a stick of dynamite up your ass. Now I'm blowing turds up.
MUSIC VIDEOS
A range of classic, innovative, and stylish work showcasing the scope of music video culture.
Alagoas – "Brighton"
Director: Jeremiah Zagar
Clubfeet – "Everything You Wanted"
Director: Josh Thomas
Deathcrush – "Lesson #16 for Beatmaster V/Fun"
Director: Kenneth Karlstad
Diplo – "Revolution"
Director: Phil Pinto
Floyd, Darling – "A Lake"
Director: Alberto Belli
Hiatus – "We can be ghosts now"
Director: Tom Jobbins
Joel Compass – "Back to Me"
Director: Ian And Cooper
Mgmt – "Cool Song No. 2"
Director: Isaiah Seret
My Panda Shall Fly & Adventure Elephant – "Opening Brace"
Director: Chris Toumazou
Nekrogoblikon – "No One Survives"
Director: Brandon Dermer
Paper Kites – "Young"
Director: Darcy Prendergast
Passion Pit – "Cry Like A Ghost"
Director: DANIELS
Placebo – "Too Many Friends"
Director: Saman Kesh
Raffertie – "Build Me Up"
Director: Vincent Haycock
Sandra Kolstad – "Run Away"
Director: Yenni Lee
Siriusmo – "Itchy / Cornerboy"
Director: Jakob Grunert
Tame Impala – "Mind Mischief"
Director: David Wilson
The Vein – "Magma"
Director: Dvein
Vitalic – "Fade Away"
Director: Romain Chassaing
TEXAS SHORTS
An offshoot of our regular narrative shorts program, composed of work shot in, about, or somehow relating to the Lone Star state.
DIG
Director: Toby Halbrooks
A young girl makes a connection with her father, after watching him dig a hole in their backyard.
EASY
Director: Daniel Laabs
A character study about the relationship between two brothers, one on the verge of becoming an adult, the other becoming a teenager, and impact each others choices have on one another.
I Was a Teenage Girl
Director: Augustine Frizzell
Emma and Jesse are close friends. One night, after an intense breakup, they have a heartfelt conversation that challenges the boundaries of their friendship in an unexpected way.
Molly
Director: Craig Elrod
Denial. Regret. Depression. Foam Party.
One Armed Man
Director: Tim Guinee
In Oscar-winning writer Horton Foote's chilling drama, One Armed Man, a wealthy cotton gin executive is confronted by a disgruntled former employee demanding the return of an arm lost in the gin's machinery.
Road Kill Zoo
Director: Bradley Beesley
Road Kill Zoo follows Abby, a nearly-blind girl who spends her summer saving up to go on a cruise – one dead possum at a time
TEXAS HIGH SCHOOL SHORTS
Texas High School students offer a glimpse of a bright future for Texas filmmaking.
As We Get Older
Director: Silas Connolly
A short film following Jack, a lost and lonely high school boy, for one weekend. It reflects the emptiness and loss of innocence experienced by a generation who escape reality through drugs and alcohol.
Beautiful
Director: John Byron Hanby, IV
War is tragic on all fronts.
Cages
Director: Harrison Chen
A boy is trapped by his fears in his dreams.
Cliché
Directors: Joseph Alvarez, Eric Zelaya
Four teenagers on a mission to create the greatest student short film.
Cultivation
Director: Tiffany Giraudon
Cultivation is a stopmotion short about young woman and the world that her written words create.
Date Night
Director: Nicky Cannon
A teenage boy with a mysterious past latches onto his fellow classmate and is heartbroken when she does not reciprocate. Trouble ensues, as the night grows darker.
Ernest
Director: Frankie Chen
Ernest is a short portrait of Katrina survivor, Ernest Lemot, who recounts his life-changing move to Austin, Texas. Featuring Ernest Lemot, Jacquelyn Lemot, Chris McCoy, Joan Winter, Nick Osella. A film by Frankie Chen
Evolution
Directors: Alexia Salingaros, Sophia Salingaros
Evolution is a hand drawn animation, which explores the energy and connection of all living things.
FROZEN
Directors: Jonathan Zonum, Kyle Curtis
A young man is out for his morning jog when something extraordinary happens…
Genetika
Director: Callan Harrison
Genetika is a short film exploring the difficulties of being a transdimensional time traveller.
Heartbreak
Director: Eric Stern
Love throws curves, so who can really be trusted? Involved dialogue between friends strikes an uneasy chord.
Homecoming: A Texas Tradition
Directors: Sammy Ali, Bridgett Falcone
Everything is bigger in Texas, including a Texas high school homecoming.
Ice Cream Truck
Directors: Rania Blaik, Alexander Raphael
Let's go, baby.
Just Skate
Directors: Alicia Tanguma, Brianna Garza
The boy loves to skate.
Love, Noted
Directors: Xander McCabe, Jasmine Hashemi
Two young men pursue the same girl and try to find a way to her heart.
Lydia
Director: Logan Evans
A mysterious stranger encounters a ghost with which he has unresolved ties.
Non Sequitur
Director: Chris Prinz
Build a life, then tear it down.
Purple
Directors: Ryker Allen, Isabella Cabello
A Super-8 esque shot, coming of age music video for the song "Purple" performed by San Antonio based band Islands and Tigers.
Seawolf
Directors: Caila Pickett, Max Montoya
Seawolf follows a young girl as she travels to different worlds through magical boxes.
Spark
Director: Kunal Dixit
A man goes for a walk in the woods
Unicorn Council
Directors: Kalen Doyle, Abby Grindstaff
Unicorn Council is a stopmotion short about an evil man-eating cat and the space unicorns that work to save the day. The saviors of the universe have horns and attitudes.
A Wrong Note
Director: Josh Leftwich
Some things happen at the worst of times.