Back to selection
Lowel Gives LEDs Some Glass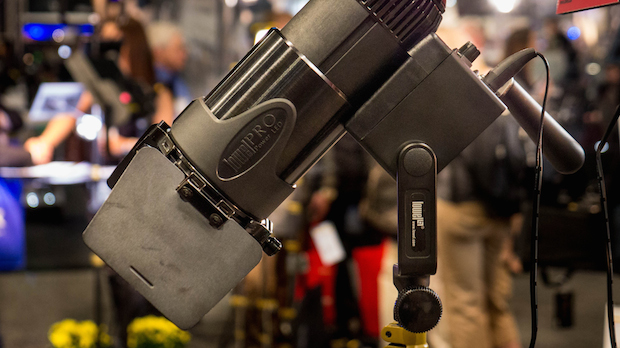 While cameras get most of the attention at NAB, I've been on the lookout for interesting lights and support gear. One that caught my eye is a new Fresnel lighting fixture from Lowel.
The Lowel PRO Power LED gives you the equivalent of about 100w and has a telescoping feature with the outside of the fixture letting you spot or flood the light but with much finer control in between. It doesn't have a page online but it's the exact same head as the handheld GL-1 light, so you can check that out for comparable features.
They'll also offer their own battery system, giving you about an hour at full power, or you can use your own with the standard plug. The PRO Power LED will be coming out next month for around $600 and the battery will cost around $500, plus they'll also have different kit packages. Coming later this year.