Back to selection
Approaching Independent Film Distribution Like Booking a Band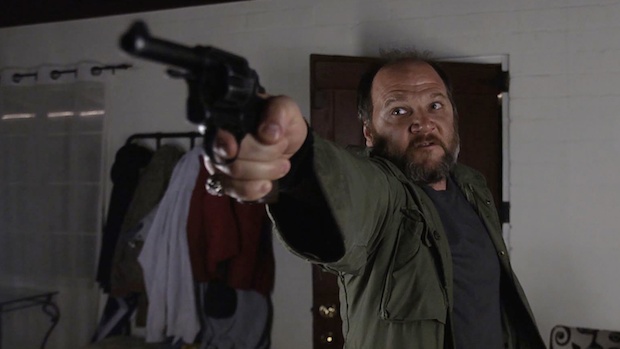 Favor
One problem lower-budget independent filmmakers face when figuring out both financing and distribution is a paucity of data. VOD numbers aren't publicly reported and once you get into non-theatrical distribution, those numbers usually don't appear in any box-office reporting. As many, including us here at Filmmaker, have said, we need to share our data, whether that's in public forums or among private collectives.
One filmmaker who is doing the former is Paul Osborne over at Hope for Film. In an excellent post, he breaks down the revenue for the small-scale theatrical run for his feature, Favor, and compares it to that of his previous film, Ten Til Noon. The numbers are small, but the interesting takeaway is that the new-model of Tugg-generated one-off screenings proved more cost effective than a standard week-long booking:
The spend on TEN 'TIL NOON's theatrical distribution was roughly $18,400, a relatively low sum for a traditional five city run. The biggest expenses involved publicity and advertising, a certain minimum threshold of which was set in each market by the theater in order to guarantee the booking. If a venue was committing to screen a film for an entire week, they wanted to know the local audiences had a way to find out about it. Soliciting reviews and placing daily newspaper ads were always required.

After deducting the $3,561 return from the $18,400 distribution costs, TEN 'TIL NOON's theatrical run generated a net loss of around $14,839.

FAVOR, on the other hand, cost almost nothing to theatrically distribute. The theaters set no marketing or advertising requirements for a single screening, and word was spread to audiences primarily through social media or direct email. All the physical elements needed – the DCP, BluRays, posters and postcards – had already been created for the movie's film festival run and were readily available. The only tangible expense was shipping, which came to roughly $48 altogether. Subtracting that from the theatrical returns, FAVOR generated a $1,336.88 profit.
The more interesting comparison, of course, is between the films' ancillary numbers. Perhaps the previous film's theatrical loss was balanced out by more ancillary review. As a comparison, though, the it's a tough one since the post-theatrical world is so different now. Osborne promises an update with his VOD numbers soon, and I'll be sure to link to it. But, until then, here is smart conclusion:
In the end, the extra expense of a traditional theatrical release seemed to pay for a lot of empty seats. From a business perspective, it appears to be smarter to approach independent cinema engagements the way one approaches booking a band, as opposed to trying to mimic a studio's methods of releasing a title.