Back to selection
Red Giant Creates Universe and Updates Software Suite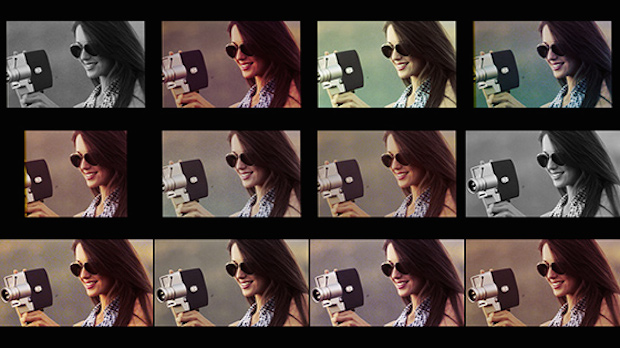 At NAB Red Giant announced a wide array of updates and new effects across their various programs. A lot of the changes revolve around Supernova, an original framework they developed that enables them to rapidly create new effects that run quicker than before. This is the backbone of their new Universe plug-in suite, a collection of 50 effects, everything from lens flares to retro film looks.
Universe is also experimenting with the subscription model, though not forcing anyone to commit. You can choose a recurring pricing option for $10 a month or $99 a year, or get a lifetime membership (essentially buying the plug-ins outright) for $399. There's also a non-premium option that opens up 31 of the current 50 plugins for free.
Universe goes beyond just being a plug-in suite by trying to build a community around the users. Premium members will get to offer feedback on current plugins and vote for what Red Giant works on next. They'll also have access to beta test new plugins.
I asked if Red Giant would open up their Supernova framework to developers to let anyone develop their plug-ins. As of right now there are no plans for that, though they are partnering with other companies to develop plug-ins (the Retrograde plug-in in Universe was developed by CrumplePop) to maintain quality.
I also asked if they see converting their other programs into a subscription model. No plans for that either right now but they're going to see how people react to the Universe subscription model.
In Red Giant's other programs, Magic Bullet Looks got a major overhaul but a lot of it is under the hood. It was completely rebuilt using their new Supernova framework, yielding a speed boost of more than 25% on Mac and up to 95% on PC. You can also now hover over looks to preview the effect and there is support for LUTs along with some other updates.
Anyone who's had to deal with long interviews or takes drifting out of sync will be happy to know that PluralEyes 3.5 finally has drift correction. This was oddly only available in DualEyes, which was merged with version 3 of PluralEyes but not the drift correction. Well it's finally got it – great news for doc filmmakers doing long DSLR interviews. 3.5 also has better support for AVCHD and MXF files.
Finally Red Giant's workflow management software BulletProof also got some upgrades. It has better round trip support with PluralEyes along with support for AVCHD, MXF, and spanning clips. You can also add clips into BulletProof to manage them without having to copy the media off a card or drive.
Magic Bullet Looks 2.5 will be a free upgrade to 2.0 users, or $399 new. PluralEyes 3.5 will be $199, though anyone that bought PluralEyes after March 31, 2014, will be eligible for a free upgrade. Current users can upgrade for $79. BulletProof 1.2 will be $199 or a free upgrade for current users.