Back to selection
25 Great Short Films to Watch Online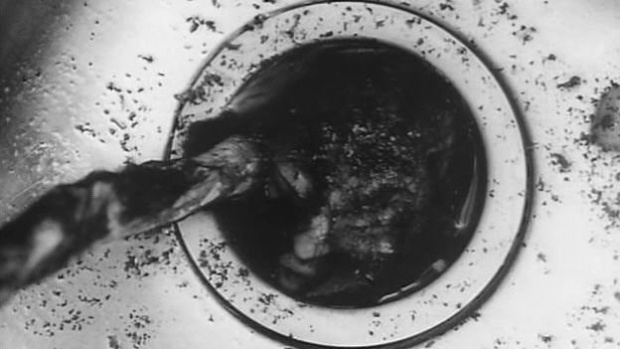 Kitchen Sink
The folks at Taste of Cinema have curated a list of 25 of what they dub the best shorts available to watch online. Weighted towards the experimental and animation, it is indeed a good list. One personal favorite is Alison Maclean's 1989 short, Kitchen Sink, a masterpiece of domestic horror with a strong David Lynch influence.
From Kitchen Sink Maclean went on to direct the features Crush and Jesus' Son and, more recently, various commercials and TV episodes. Back in the day, Kitchen Sink made a huge impact, and I still recommend it to filmmakers looking for an example of a short that can launch a career.
Speaking of Lynch, another personal favorite on the list is the director's early short, The Grandmother. If you call yourself a Lynch fan and haven't seen this, well, watch it now.
Finally, the number one spot is occupied by an experimental classic, Maya Deren's Meshes of the Afternoon. Back in 1996, Filmmaker picked the 50 Most Important Independent Films, and Deren's movie made our list. Here's what we wrote:
Laura Mulvey called her the mother of the avant-garde, and indeed, many histories credit Maya Deren with the inauguration of an experimental film practice in the United States and Meshes of the Afternoon with inventing the dream film. Deren's first project uses trick photography, repetition, a swaying camera, and a figure cloaked in black to evoke a woman's dream state and the conflicting impulses of sexual attraction and fear. The film was shot in 1943 in Los Angeles by Deren's then-husband, Alexander Hammid, a Hollywood cinematographer and filmmaker himself, and it launched Deren's career as a staunch proponent of independent and experimental film in the New York indie scene. Deren's later work shifted – as a dancer she was very interested in rhythm, an interest that she carried over into her filmmaking and editing, and she became very curious as well about ritual, voodoo, and ethnography. Relatively recent MTV Meshes of the Afternoon homages (or are they thefts?) include Katherine Dieckmann's moody video for Kristen Hersh's "Your Ghost" and the sexy Milla video for "Gentleman Who Fell."