Back to selection
A Japanese Sideways, Virginia Woolf, Beth Gibbons Sings Black Sabbath and Denis Johnson's Artful Sentences: Sunday Morning Links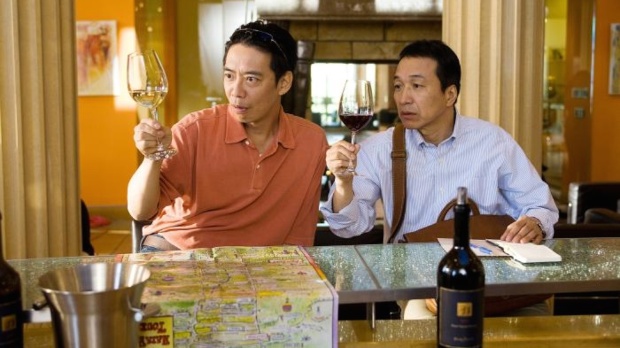 Saidoweizu
For your Sunday morning, here's some of what I've been reading this past week.
At the Rumpus, filmmaker (and 25 New Face) Astra Taylor is interviewed about her book The People's Platform: Taking Back Power and Culture in the Digital Age, which I can't wait to read. An excerpt:
Also, after Examined Life was finished I found myself thinking about the way creative opportunities and distribution channels were shifting. Should I be showing my films in theaters or just think about getting them out online? There were other issues, too. For example, instead of being asked to write an article, suddenly editors wanted me to make super-short videos. The assumptions of those video gigs was that kids don't read as much news and basically need to be read to, which I found really problematic and kind of insulting. I thought, Isn't it just that you don't have any money and that's why you want me to make some crappy "content" for your website?

I also found myself at technology conferences and the most obvious takeaway, for me, was that decades of media criticism was being forgotten, like all the work of the Frankfurt School, or media criticism in the vein of Robert McChesney. And worse, that it had all been replaced by Silicon Valley hype and empty rhetoric.
At Pitchfork, Mark Richardson considers the impact of Aphex Twin's Selected Ambient Works Volume Two 20 years hence.
In an excerpt from her new book Men Explain Things to Me, at the New Yorker, Rebecca Solnit discusses Virginia Woolf and the necessity of writers to go into the darkness. An excerpt:
Nonfiction has crept closer to fiction in our time in ways that are not flattering to fiction, in part because too many writers cannot come to terms with the ways in which the past, like the future, is dark. There is so much we don't know, and to write truthfully about a life, your own or your mother's or a celebrated figure's, an event, a crisis, another culture is to engage repeatedly with those patches of darkness, those nights of history, those places of unknowing. They tell us that there are limits to knowledge, that there are essential mysteries, starting with the notion that we know just what someone thought or felt in the absence of exact information.
Along with the band Gonga, Portishead's Beth Gibbons covers Black Sabbath's "Black Sabbath," and the video, appropriately, cuts up Mario Bava's film of the same name.
At The Dissolve, David Ehrlich has a fascinating piece about the Japanese remake of Sideways. It's not what you'd think: a version of the story set in Japan and adapted for Japanese culture. No, explains Ehrlich:
The idea behind Saidoweizu isn't "What if Sideways took place in Japan?" it's "What if everyone in Sideways were Japanese?" While it would be appropriate to call the film a remake, it might be more accurate to call it a repopulation. Whereas the original film is about a self-pitying writer who takes his best friend on a bachelor-party weekend in California's wine country, this version is about a self-pitying writer who takes his best friend for a bachelor-party weekend in California's wine country while being Japanese.
(From 2009, the New York Times has more on this movie and how it came to be.)
At the Gallerist, M.H. Miller has a long and provocative profile of Gary Indiana, the artist, novelist and former art critic (his brief tenure at the Village Voice was electric, essential reading). He's currently in the Whitney Biennial, but when he first came to New York he worked in film:
It was around this time that he changed his name to Indiana. He had written an essay for an obscure film journal but was worried about "scandalizing" his parents. He hates the name he came up with, an artifact of the "immense naïveté" of a kid from the backwoods of Southern New Hampshire. "I had to take so much shit over the years, like 'is that really your name?' Well. It is now."

In L.A,. he wrecked his car and he wasn't about to take the bus to work ("Sorry, I ain't gonna do it"), so after a stop in Tucson, in 1978 he moved to New York. He didn't have any money at the time. "I figured out a way to survive by helping rich people pretend they were making a movie, helping rich people pretend they were writing a film score, helping rich people become one thing or another. I helped a lot of pretenders like that. There's always people pretending."
Teju Cole is interviewed at The Millions.
For writing and grammar nerds: at Tin House, Kevin Clouther looks at sentence construction in Denis Johnson's great short story collection, Jesus' Son. Coordinating conjunctions have never been revealed to have been so meaningful.
At Mac Stories, Federico Viticci has a good list of wishes for Apple's upcoming iOS 8.
At the L.A. Review of Books, Lili Loofbourow & Phillip Maciak screen grab their way through a critique of the cinematography of season 7 of Mad Men.
I need to do a separate, longer blog post about the FCC's new proposal that will abandon principles of net neutrality and threaten the future of the open internet. For now, here's Marvin Ammori about why the proposal is worse than you think.