Back to selection
In Trans(media)ition: the Seattle Transmedia Independent Film Festival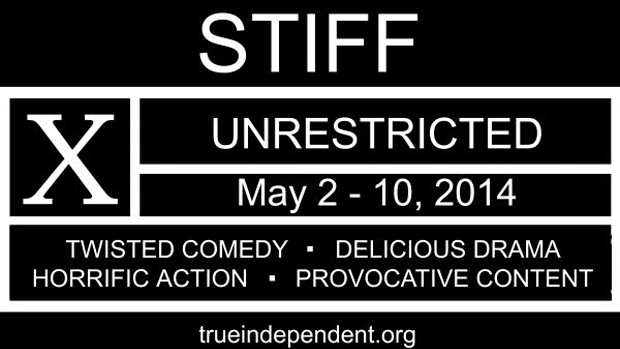 After ten years of being the scrappy little guy to the Seattle International Film Festival's big kahuna, the Seattle True Independent Film Festival has run its course — which is exactly why I decided to visit the tech-addicted city (as a guest of the fest) to check out the outgoing underdog. Rather than pluck along as second fiddle for another 10 years, STIFF has done what I wish more regional festivals would do: rebrand for the future. As of this year STIFF now stands for the Seattle Transmedia Independent Film Festival, putting the focus squarely on "web series, video game concepts, storytelling apps for mobile phone and tablet, and social media narratives."
Filmmaker spoke with festival director Tim Vernor throughout the festival, then continued the conversation with the savvy Seattle native post-fest.
Filmmaker: So what was the impetus for the rebranding, so to speak? Why become a transmedia event after a ten-year run?
Vernor: In the last ten years the number of film festivals featuring independent films has doubled in Seattle and the rest of the country. We are always questioning our relevance as a film festival. How can we serve the community of independent filmmakers and bring engaging content to our audience? We see transmedia as the best way for independent filmmakers to become and remain relevant. It seemed like an obvious transition for us to be focused on transmedia.
Filmmaker: What are your goals for next year's event and subsequent fests?
Vernor: We want to remain a festival as opposed to becoming a conference. Our goal is to present the best transmedia projects in a way that other filmmakers and transmedia artists can gain from the experience, discussions and networking, as well as providing the public a place to be entertained and gain exposure to transmedia projects.
Filmmaker: You have a loyal local following. Anything you want to say to reassure those folks who may be wary of the change?
Vernor: "Independent Film" still remains in our name. We will still accept films that do not have a transmedia component, but we will give a much higher preference to those that do. We expect the majority of our selections to include film as part of the transmedia project, but we are completely open to transmedia that does not. If anything, we expect to grow our local community and bring together transmedia artists, filmmakers, video game designers, writers and producers into a space where they can get to know each other and discuss collaborations.
Filmmaker: Why should transmedia makers want to play STIFF? Why participate in a live event when most can just as easily exhibit online?
Vernor: The festivals that are currently including transmedia see it as a sidebar, whereas we are going to put it center stage. Attending the festival will give you the chance to show and discuss your project with a live audience as well as network with other creators from around the world. In Seattle we have a vibrant community of transmedia artists and filmmakers that makes it easy to connect with other creative types, but in many parts of the world that face-to-face community does not exist. We want to be the place for the global community to get together each year.
Filmmaker: How can transmedia makers become involved? Can they have a say in the festival itself or are you just strictly accepting submissions?
Vernor: We are experienced at putting together a film festival, but we are very open to ideas about what a transmedia festival should look like.
We have a team of 20 local filmmakers that screen submissions and program our film festival. Going forward we need to include video artists, video game and interactive content creators, web series and television creators, and more transmedia filmmakers. Our submissions grow each year, and we now can make the most of the content available online so that members of our submissions and programming team do not need to be local.
We can also use help putting together panel discussions, presentations, juries for awards, and assistance with some of the technology issues we will need to present the transmedia programming.
For more information visit STIFF.