Back to selection
Made in NY Media by IFP Center Announces New Managing Director and Promotions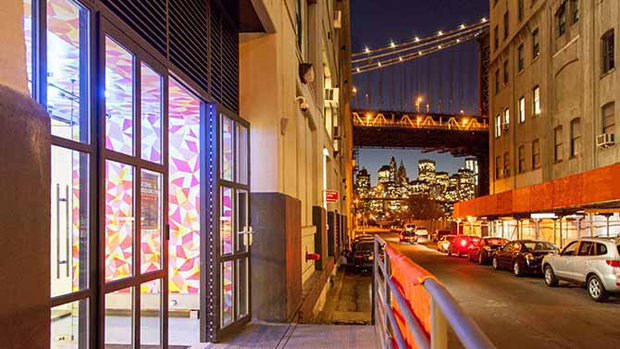 The Made in NY Media Center by IFP
IFP, Filmmaker's parent organization, announced yesterday that Gordon Ampel, most recently vice president of worldwide operations at Focus Features, has been hired as the Managing Director of the Made in NY Media Center. Ampel's prior experience includes positions at USA Films and October Films. As the new Managing Director, Ampel will oversee programming, education, marketing, communications, community engagement, creative operations, rentals and hospitality teams at the Center. In its nine months of operation, the Media Center has opened its 20,000 square-foot-space in downtown DUMBO — including co-working spaces, talent incubator, 72-seat screening room, art gallery and café — to more than 100 classes and 300 events serving 25,000 people.
IFP also announced that Sabrina Dridje, current Associate Director Community Engagement, will be promoted to Director of Community Engagement. As Associate Director she spearheaded the development of the Media Center's incubator model and the creation of tailored business development events for the Center's entrepreneurs and innovators including the Demo Day program. Dridje previously worked at Hanway Films, the Open City Documentary Film Festival and Alpha-ville, a London based organization dedicated to connecting the fields of art, technology, design and digital culture.
The full press release can be found here.