Back to selection
Blackmagic Releases a Free Version of Fusion 7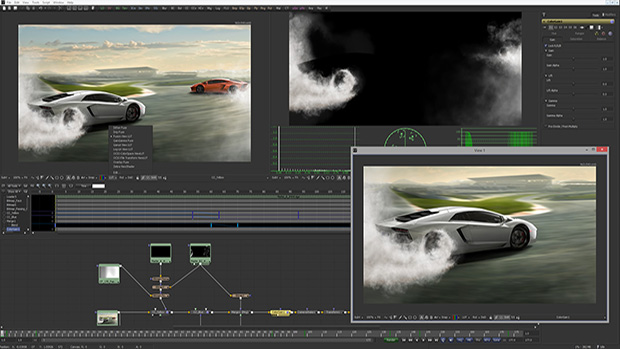 Back in September Blackmagic announced they had purchased eyeon Software, developers of the high-end VFX application Fusion 7. And now they have done the same thing they did after acquiring DaVinci Resolve; they have drastically slashed the price of the application. You can get Fusion 7 for free, or buy Fusion 7 Studio for $995.
The base version supports 3D compositing, paint, rotoscoping, retiming, stabilization, and titling. Fusion 7 Studio adds features such as optical flow, stereoscopic 3D, support for OpenFX plug-ins and distributed network rendering. Fusion Studio 7 also includes a multi-user workflow and collaboration tool called Generation and will not require annual maintenance fees or per node render license costs. You can see the full feature list comparison of both versions here.
Fusion has already been used on a large number of Hollywood pcitures, including Edge of Tomorrow, Gravity, Skyfall and Avatar.
Users of Resolve will notice that Fusion uses a node-based interface to apply effects and filters that is very similar to the way you work in DaVinci Resolve. It will be interesting to see how the interface design of the two products may merge in future releases. With Fusion and the added editing features in Resolve 11, Blackmagic has the makings of a solid video production suite.
You can download the software now from Blackmagic's site.
The biggest downside I can see so far? It's only available for Windows.