Back to selection
Cinema Eye Honors Announces 2015 Heterodex Nominees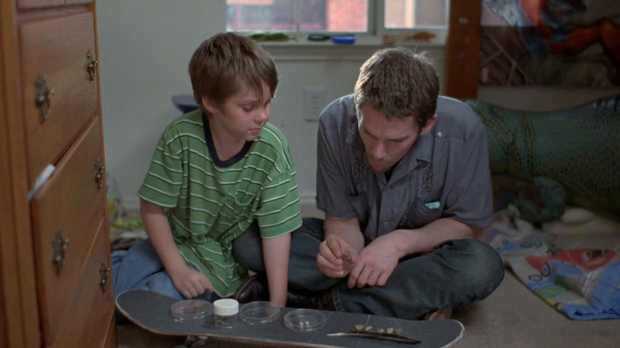 Ellar Coltrane and Ethan Hawke in Boyhood
The Cinema Eye Honors for Nonfiction Filmmaking today announced the five nominees for its annual Cinema Eye Heterodox Award, sponsored by Filmmaker Magazine, a publication of IFP. The Cinema Eye Heterodox Award honors a narrative fiction film that imaginatively incorporates nonfiction strategies, content and/or modes of production.
The five films nominated this year for the Cinema Eye Heterodox Award are:
Boyhood directed by Richard Linklater
Heaven Knows What directed by Josh and Benny Safdie
A Spell to Ward off the Darkness directed by Ben Rivers and Ben Russell
Stop the Pounding Heart directed by Roberto Minervini
Under the Skin directed by Jonathan Glazer
"In this fifth year of the Heterodox Award," said Filmmaker Magazine Editor-in-Chief Scott Macaulay, "these nominated filmmakers, using technology as varied as spy cams to old-fashioned 35mm, have created seamless blends of the real and 'the real.' Their films, crackling with the rhythms of life, offer inspirations out of the creative cul de sacs found in so much mainstream storytelling."
Nine finalists for the Heterodox Award were selected in voting by the Cinema Eye Honors Nominations Committee, made up of more than 25 international programmers who specialize in nonfiction film. The nine finalists were then viewed and five nominees selected by the writers and editors of Filmmaker Magazine. A jury of filmmakers and film professionals will watch the five nominees and select a winner.  The award will be presented in January during Cinema Eye Week in New York City.
For more information, including nominees and voting procedures for the Cinema Eye Audience Choice Award, click here.