Back to selection
Rotterdam at 44, Volume #1: State of the Union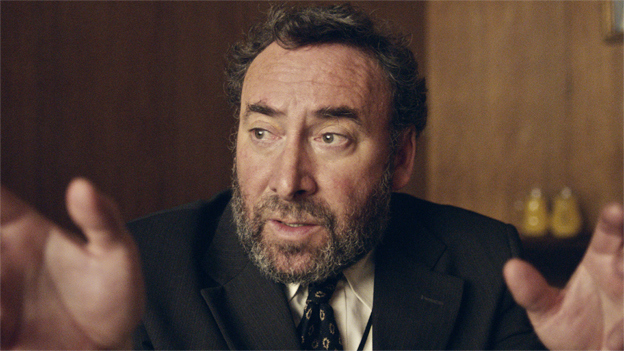 War Book
What to make of the International Film Festival Rotterdam, now in its 44th year? Here, at a festival known for its wandering and curious ethic, its willingness to parse difficult questions and screen difficult movies, a taking of stock seems to be underway. Diehards, among which I count myself, think of Rotterdam as more vital than ever, a bulwark against the tides that would homogenize and compartmentalize our notions of what moving pictures can do and should be. In other quarters, such as The Hollywood Reporter, for instance, dismay, irrelevance and malaise seems to be the controlling narrative. The festival's detractors, who include the Dutch newspaper editor calling the festival "self-congratulating" in The Hollywood Reporter and a veteran U.S. sales agent who told me recently that he gets "nervous" when one of his films premieres in Rotterdam, place the blame on outgoing festival director Rutger Wolfson. But why?
They have little to say in defense of their accusations except for Wolfson's resistance to trends long bemoaned by the less commerce-minded on the festival circuit. He should invite bigger stars, they suggest — even if those stars' films are less than stellar. Although every large festival boasts first-rate premieres these days, they each pad their program with movies that are there simply because of their star wattage, or because of favorable relationships between their producers or sales agents and the festival. This is almost never the case in Rotterdam. Knowing that a Cannes or Berlin premiere carries more prestige and elevates a film's commercial afterlife, Wolfson has also graciously refused to force his CineMart and Hubert Bals Fund recipients to World Premiere their films in this Dutch port city. Are these choices inherently bad ones for the festival's brand? Who's to say?
Does the world of cinema need Rotterdam? And, if so, does the festival's survival depend on it becoming a festival just like all the others, one that jettisons curatorial ethics for a "be relevant now" newness that fades as quickly as it burns? To answer the latter question, I think not. But this opinion is, outside of the confines of the festival's De Doelen headquarters, an increasingly unpopular one. One colleague, a long-time presence at the festival, recently suggested that what I was likely to encounter here was "spliffs and obscurities." Some of the assertions by concerned observers are surely true; few Hivos Tiger Award winners find their way out into the broader world of film distribution in a significant way. Fewer name-brand international directors, many of whom may have started at Rotterdam with early work, attend than in the past.
But these criticisms, of course, assume that a festival's worth — and, by extension, cinema's — is determined by its willingness to accede to our globalized culture's valuing of stardom as the driver of cultural success, of accessibility, relatability and broad reach as the key aspects of a cultural product's ultimate value, even in a world that is increasingly dominated by niches. The movie business today consists of overcrowded and overabundant networks of content in which valuative assessment increasingly relies on the finger clicks of the masses. But the behavior of the crowd is a poor metric when it comes to art. Rotterdam has never been about entertainment, per se, and therein lies the rub.
Surely the dagger throwers are emboldened by the festival's complete overlap with Sundance this year. (The Park City festival runs a week later than usual due to agreement between the festival and the city over the Martin Luther King holiday weekend.) The American contingent is diminished because of this, and there are fewer films making the trek from Park City to the Netherlands. Program unseen however, the notion that this should sound the bells for hit pieces in the American trades is alarming and in bad faith. Still, for most casual observers of international cinema, despite the always generously large and varied programme of acclaimed auteurs, it is true that the only recognizable names among filmmakers having their world premieres at IFFR 2015 might be Adam Curtis, whose Bitter Lake will be available online in Europe immediately following its debut here on Sunday. More well-versed American observers will note new films from Nathan Silver and Garrett Bradley as well as Rotterdam regular Kevin Jerome Everson, who is here with an eight-hour film called Park Lanes.
As usual, the festival got underway on Wednesday night with a screening of a somewhat pedestrian work, Tom Harper's War Book, a by turns comedic and somber apocalyptic thought experiment of a film about high level British officials debating what to do after Pakistan starts a nuclear confrontation with India. An amalgamation of Dr. Strangelove and 12 Angry Men, the film never takes on the emotional heft it perhaps could have, but it is slickly made and tonally unusual nonetheless. The confrontation between the longtime foes, both of which Britain has imperial ties to, leaves us all, East and West, on the brink of World War III. But despite some handsome photography, winning banter and thoughtful performances from its cast, which includes Sophie Okenedo and Ben Chaplin, this tale of Brits putting their personal affairs in order as the possibility of nuclear apocalypse runs high is perhaps less than the sum of its parts.
Indeed, the next day's smattering of press screenings didn't offer much to get excited about. Of more interest than War Book perhaps was Yamashita Nobuhiro's "gangster amnesiac becomes a pop singer" comedy La La La at Rock Bottom. It is a slight but genuinely humorous film screening in Spectrum, and its world premiere was accompanied by a concert from its magnetic star, Japanese singing sensation Shibutani Suburu. In the picture, he's a gangster who, after being beaten and robbed by a homeless man, stumbles woozily onstage at an outdoor concert, joining the band and belting out a tune. The gangster-turned-singer is taken in by the band's manager, played by Nikaido Fumi in a somewhat thankless role, and the movie proceeds in a general accessible and involving way. But as the clues to the singer's past life emerge, its conventional story structure and style become less compelling than the music.
Evgeny Ruman's Israeli chamber thriller The Man in the Wall is about a thirtysomething woman who awakens from a nap to find her husband missing; after leaving to walk their dog, he has disappeared, leaving behind his phone or wallet. The police won't do anything until 24 hours have passed. In this formally audacious if not inventively written film, one which like War Book all unfolds in one location, secrets and lies start to reveal themselves, one after another, in meandering, single-take encounters between the woman and her friends, her spouses' father and drug dealer and other interlopers, all inside the apartment.
A low point on day one was Dutch Tiger Award entry Glaukauf, a risible working-class Dutch crime drama. Unabashedly influenced by the Dardenne brothers, the story of filial pity involving a father and son — both small time criminals and not very bright ones — goes from puzzling to obvious in short order. It's the type of movie that starts off with its best scene if simply because there is no bogus context yet to cast that scene in another light. Toting a shotgun, a threatening looking, bedraggled, cigarette-smoking divorced dad kidnaps his own son in broad daylight. His son doesn't seem the least bit upset about it as his father, gun in his other hand, holds him tight. The credit sequence fastforwards a couple of decades. The son has grown into a gangly dope dealer who uses the threat of "n***rs walking about" to woo hot young pale fraulein. A real likable squad these two are. The melodramatic wanderings of the script are further undone by an overindulgent score and ho hum direction.
Things began to improve here in Rotterdam the next night when I caught the international premiere of Francois Miron's Sharits, a terrific talking-heads-and-archival bio of the great experimental filmmaker, Paul Sharits, whose T,O,U,C,H,I,N,G, (1969) and Razor Blades (1968) remain hallmarks of experimental film. Sharits, a life long depressive who killed himself, as his mother before him, on the 4th of July, was a true American original. Born in Denver, he struck up a friendship in his late teens with Stan Brakhage, who remained a mentor throughout his life. Their correspondence plays a major role in this oddly inventive interview-based doc portrait. In between making films and teaching college at Antioch and SUNY Buffalo, Sharits was stabbed in a mugging, shot coming out of a bar and known to chase romantic rivals with knives through nighttime streets. His infamously violent and oddly personal "flicker films" induced seizures and changed the direction of art history and film aesthetics. He deserves to be better known.
The same can be said of many of this festival's pleasures as well. Rotterdam remains a significant platform for European sales companies in the business of building the careers of their young auteurs. For others, it remains the "go to place" for the most outlandish and experimental of contemporary motion picture provocations. But one gets the sense that as Locarno, CPH:DOX and the artier sidebars at Toronto rise on the global scene, Rotterdam is at risk of seeming like yesterdays news. I'm not sure that's fair. Late in Wolfson's reign, Rotterdam has begun to respond to some of the charges of its detractors, such as pulling the most significant and distribution-bound films out of the Spectrum section and into an audience-friendly sidebar dubbed Limelight. But even that rebranding feels like a needless concession to mainstream sensibilities given that those movies are also arthouse films, many of them by young or mid-career directors.
The 44th edition of one the world's most eclectic and trailblazing film festivals needs not bow to the naysayers. But as the International Film Festival Rotterdam takes stock of their critiques, it will be interesting to see how the next head of the festival articulates its mission and possibilities for growth.