Back to selection
"As Always, Love Conquers Fear": Princess | Director Tali Shalom Ezir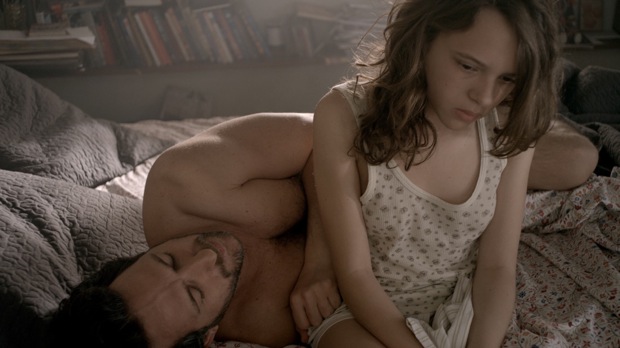 What fear — whether it's personal, or one related to the development, financing, production or distribution of your film — did you have to confront and conquer in the making of your movie?
My biggest fear when making Princess was that I would not be understood, or that I would not be able to communicate my meaning clearly. I think this was actually a manifestation of my fear of being alone.
The heroine of Princess is part of a family that has no clear sexual or emotional boundaries. Her reality threatens to destroy her. In order to deal with this, she creates a soul-mate. With him, she is able to find a way through and avoid having to face her situation alone.
The experience of the heroine which I tried to convey here is so fragmented, so impossible to explain in words, that at times I felt that people would have to get inside my mind to understand what I was talking about
I went through an ongoing struggle in this filmmaking process: I wanted to be true to my vision which was very abstract and dream-like. It was always a balancing act between serving an idiosyncratic story, and making the film fully comprehensible and communicative. Furthermore, given the subject matter is taboo, any false note would have resonated a thousand times more.
I had to learn to trust myself as well as the viewers; not to over-explain, to let go and to remember that the reactions to the film are beyond my control. As always, love conquers fear: The love that the crew and I invested in Princess has inspired us all to overlook any obstacle in the making. I am happy and proud of the result as well as the moving responses.
[PREMIERE SCREENING: Friday January 23 at 3:00 pm — Sundance Mountain Resort Screening Room]