Back to selection
Davey Foundation Offers Grants for Short Films; Deadline March 15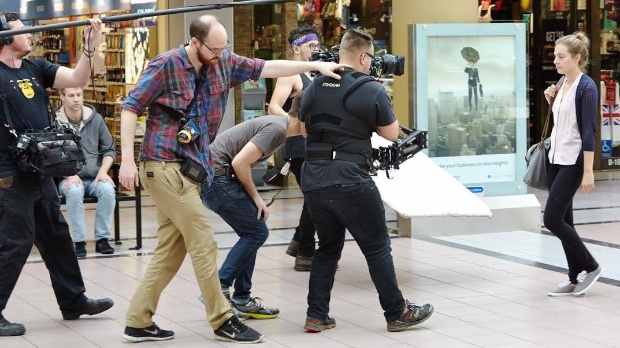 Ben Kegan on the set of The First Men
From filmmaker and Davey Foundation board member Dustin Guy Defa comes word of the upcoming deadline for the Davey Foundation, which will give three grants to filmmakers 35 years and younger for the production of short films. Ben Kegan's The First Men won the Davey's single grant last year. This year, two grants have been added, and the awards mix cash with in-kind services and mentorship. Full details below:
The Davey Foundation was created to honor the life of David Ross Fetzer and his commitment to the film and theater arts. For 2015, the foundation is handing out three short film grants. The first two grants are $5000 each for the production of a short film. The third, for a writer/director with a Utah connection, will consist of the use of a Cinema Camera Package valued at $10,000, courtesy of Film Exchange. In addition to the grants, recipients will also be assigned mentors throughout the process of producing their film. This year's mentors are Ben Kegan (last year's grant recipient for The First Men) and Sundance Film Festival alumni Kenny Riches (The Strongest Man) and Dustin Guy Defa (Person to Person, Bad Fever).

Joining Riches and Defa this year as a finalist judge is David Zellner, writer and director of Kumiko, the Treasure Hunter. Deadline is March 15. For further details visit The Davey Foundation or contact kennyriches AT gmail.com.
Watch Defa's short, Person to Person, below.