Back to selection
Lots of New Software from Blackmagic, Adobe, Avid and More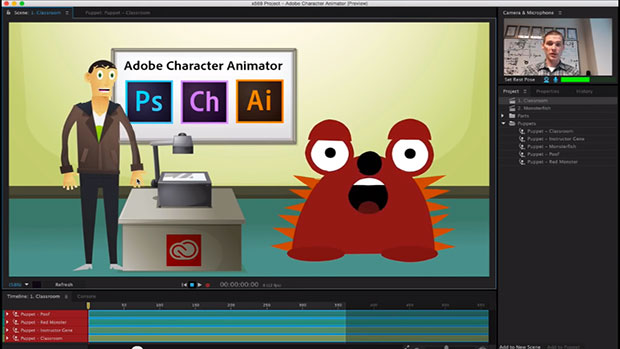 The advances in camera technology over the past few years have somewhat overshadowed application software developments, but that doesn't mean there haven't been some interesting new updates and new applications. Here are just some of the most interesting application updates announced over the past couple of months.
Blackmagic DaVinci Resolve 12
At NAB Blackmagic announced Resolve 12. It's not available yet, but this update continues where 11 started, adding more video editing features and continuing to turn Resolve into a serious editing tool. Blackmagic even claims it's now the "most powerful editor available."
The new interface is lighter and offers more options for user customization. New features include: multi-cam editing, media management tools, a new audio engine with support for VST/AU plug-ins, automatic shot matching, 3D keyer, a 3D perspective tracker and enhanced curve editing. Editors will be able to export projects directly to ProTools via AAF for audio finishing.
The new media management tool will make it easier to archive and restore whole projects and to find media based on metatags. Media can now be imported into a project simply by dragging it from the Finder or Windows Explorer.
Resolve 12 will be a free upgrade to existing owners, and the free version, DaVince Resolve Lite – which includes most of the features of the full version – will also be updated.
Blackmagic: DaVinci Resolve

Fusion Studio coming to the Mac
Blackmagic was also demonstrating the next update to their recent software acquisition; the visual effects and motion graphics tool Fusion 8 Studio. While this version will add new features, perhaps the most notable change is that there will be a Mac version. Fusion 8 (the free version) and Fusion 8 Studio will be available sometime in Q3 this year, with a public beta available sometime before that. You can download Fusion 7 for Windows free now.
Blackmagic: Fusion


Adobe Creative Cloud
Adobe has announced the next update to their Creative Cloud suite, which should be available sometime in the next month. As with past updates, there are a number of major and minor updates coming. Premiere Pro gets interface enhancements and a new color tool that borrows from the Lightroom interface.
The new Morph Cut transition seems to take ideas from Warp Stabilization and Content Aware Fill to make transitions between two similar pieces of video almost seamless. It's being pitched as a way to remove "umms" and "ahhs" from interviews, and one article said it's specifically for talking heads, so it may or may not be usable in other situations.
Media Encoder gains a Time Tuner feature that auto-magically adjusts the duration of a video, adding or removing frames at scene changes and in scenes with low visual activity. They claim you can change duration by 5% without noticeable effect and may be able to get up to 10% in some cases. So if you're trying to get that two-hour cut down to 90 minutes, maybe just run it through Time Tuner 5 times!
After Effects sees fewer changes, with the focus this release in a "fundamental re-architecture of the application" designed to improve performance, especially in previewing and rendering.
The new Facial Tracker will make it simpler to mask and add effects to faces, but the tool that has me most excited is a "Preview" application called Character Animator. The demo video does a better job of showing what this tool does, but essentially you can use a webcam to capture facial motions and have those automatically added to a graphics created in Photoshop or Illustrator. It's being described as a "performance app" and the results can be sent to Adobe Effects. You can also add custom behaviors.
Adobe Blogs: Adobe Character Animator Revealed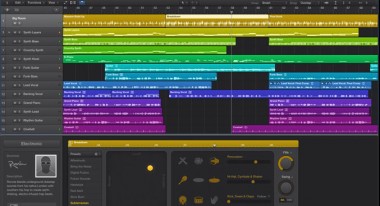 Apple Updates
In April Apple rolled out version 10.2 of Final Cut Pro X, which adds 3D titles, support for additional video formats (including Paansonic AVC-Ultra, Sony XAVC S, and RED RAW anamorphic formats) and other minor feature updates. Motion 5.2 also adds new support for 3D titles, while Compressor 4.2 has a feature to package a movie for sale on the iTunes Store.
Back in January Apple released an update to Logic, 10.1, which added more drummers, an enhanced Piano Roll Editor, a redesigned Compressor plug-in and other features and improvements. They've since followed that with a 10.1.1 maintenance update.
Apple: What's new in Logic Pro X

Avid ProTools | First
Finally, I have to mention that Avid announced Pro Tools | First, a free version of their popular audio editor, back in January.
Pro Tools | First doesn't support as many tracks as the full version, being limited to 16 mono/stereo tracks at up to 96 kHz (dependent upon hardware), 16 MIDI and 16 instruments for a total of 48 tracks. The full version supports "hundreds" of tracks, but 48 isn't too bad. Perhaps more limiting is that you cannot import or export Pro Tools sessions, and you can only have a maximum of three projects, though Avid says you will be able to purchase additional projects in the future.
Projects are only saved to the cloud (you must create an Avid Master Account) but if you are not connected to the Internet you will be able to work on the last project saved in a local cache.
There is no score editor or video playback in the timeline, and SMPTE is not supported which makes this tool of less interest to filmmakers.
You will be able to import and export Pro Tools | First audio files, and through cloud collaboration work on projects created by others. While Pro Tools | First is free, Avid says that Pro Tools for Education remains the best choice for college students, and it costs as little as $99 per year.
When they announced the software in January they had a "sign-up to be notified" when it would be available. I still haven't heard anything from them, though the page now says, "Due to high demand, we'll be making downloads available to those on the sign-up list over the coming weeks." Clearly their server can't make copies fast enough.
Avid: Pro Tools | First is free