Back to selection
DaVinci Resolve 12 Public Beta Now Available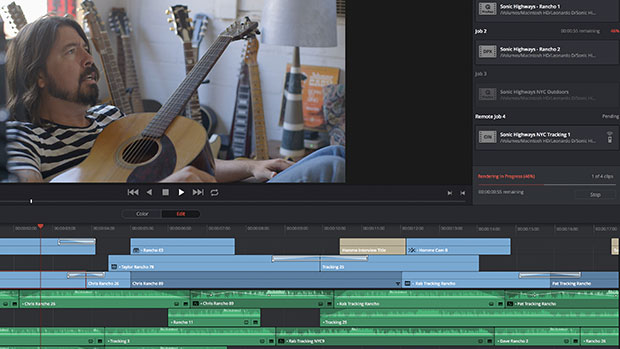 Blackmagic first announced DaVinci Resolve 12 back in April at NAB, but now they have released a public beta and say that the final release will be available in late August. DaVinci Resolve began life — and is widely known — as a color correction tool, but the last two updates have seen significant advances in its editing capabilities, making it a possible competitor to programs like Adobe Premiere and Apple Final Cut. For those on a budget, the free version offers a surprisingly complete feature set.
With the release of the public beta comes some new features that weren't announced in April as well as a renaming of the two Resolve packages.
The free version, which was previously called DaVinci Resolve Lite, will now be called just DaVinci Resolve, while the full version is being renamed DaVinci Resolve Studio. Blackmagic explains that the renaming is because "there is nothing 'lite' about the free version" and it will help customers understand that the full version is intended for larger facilities with multi-GPU support, DCI, 4K and multi-user collaboration tools and remote rendering. DaVinci Resolve is also sold as part of the DaVinci Resolve Advanced Control Surface, which is a $29,995 control surface for color grading.
The free version offers a tremendous number of features, and for indie filmmakers its most noticeable limitations are that while it supports resolutions up to Ultra HD, it does not support the 4K (4096 x 2160) film format, and it lacks noise reduction and motion blur effects.
Newly announced features include support for Intel Iris and Iris Pro GPUs, which should improve performance on some laptops. The Smooth Cut transition uses optical flow algorithms to create seamless transitions in an interview (Premiere Pro recently added a similar feature called Morph Cut.)
DaVinci Resolve 12 is available for Mac, Windows and Linux.
Blackmagic: DaVinci Resolve