Back to selection
Todd Haynes to Receive Director Tribute at IFP's 25th Annual Gotham Independent Film Awards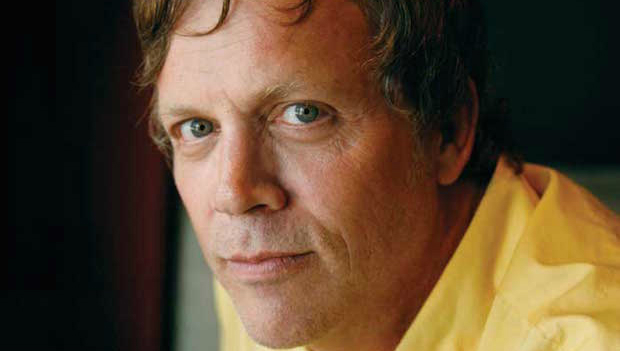 Todd Haynes (Photo by Henny Garfunkel)
Via a press release from IFP:
The Independent Filmmaker Project (IFP), Filmmaker's parent organization, announced today that Todd Haynes will be presented with this year's Director Tribute at the 25th Annual IFP Gotham Independent Film Awards. Signaling the official kick-off for the film awards season, the Gotham Awards is one of the leading honors for independent film and provides critical early recognition to worthy independent films and their writers, directors, producers, and actors. Anchoring the evening's competitive awards are tributes to film community icons, including the Director Tribute, as well as an Industry tribute and an Actor/Actress to be announced.

Each year, the Director Tribute is awarded to a veteran filmmaker with unique vision who has made a significant contribution to the motion picture industry. Todd Haynes exemplifies the true independent spirit, with a career spanning over the last three decades and a truly extraordinary and uncompromising body of work. Haynes made his directorial debut in 1987 with the controversial short film Superstar: The Karen Carpenter Story, using Barbie dolls to portray the life and death of singer Karen Carpenter. His feature film debut followed in 1991 with the provocative Poison, which went on to win the Grand Jury Prize at the Sundance, spearheading what would become known as the New Queer Cinema. Haynes's second feature, Safe, was later voted the best film of the 90's by the Village Voice's Critic Poll. Haynes's next film, Velvet Goldmine, premiered in Official Selection at the 1998 Cannes Film Festival, where it received a Special Jury Prize. This was followed by Far From Heaven (2002), which received four Oscar nominations, including one for Haynes' Original Screenplay. His 2007 film, I'm Not There, imagined the life and work of Bob Dylan through the guise of seven fictional characters, and once again won him mass critical acclaim. In 2011, Haynes directed and co-wrote Mildred Pierce, a five-hour mini-series, which garnered 21 Emmy nominations, winning five of them, in addition to three Golden Globes Awards. His latest feature film, Carol, premiered in the Official Selection of the 2015 Cannes Films Festival, where Rooney Mara was awarded the prize for Best Actress. The much-anticipated film, which also stars Cate Blanchett, is scheduled for release in November 2015.

"We are thrilled to present the Director Tribute to Todd Haynes in our 25th Anniversary year" said Joana Vicente, Executive Director, IFP and Made in NY Media Center. "Todd's career exemplifies precisely the kind of visionary, independent filmmaking the Gotham Awards first began championing in 1991. We're also honored to celebrate screenwriting this year for the first time, finally giving due credit to the significance of this craft to independent film as an art form."

A new award in 2015, the Best Screenplay Award now marks eight competitive awards presented by the Gothams. Best Screenplay will be awarded to an outstanding screenplay for an independent fiction feature. The screenplay may be an original work or one adapted from previously published or existing work in any medium. The IFP Gotham Independent Film Award will be presented to the film's credited writers.

Submissions are now being accepted in seven of the competitive categories: Best Feature, Best Documentary, Best Actor, Best Actress, Breakthrough Actor, Best Screenplay, and the Bingham Ray Breakthrough Director Award. Applications, along with full criteria, are available at http://gotham.ifp.org.

The deadline for submissions is September 17th.

Nominees will be announced on October 22nd and winners will be honored at a star-studded ceremony at Cipriani Wall Street in New York City on November 30th.