Back to selection
Blurred Lines: Content Intersections at the IFP Screen Forward Conference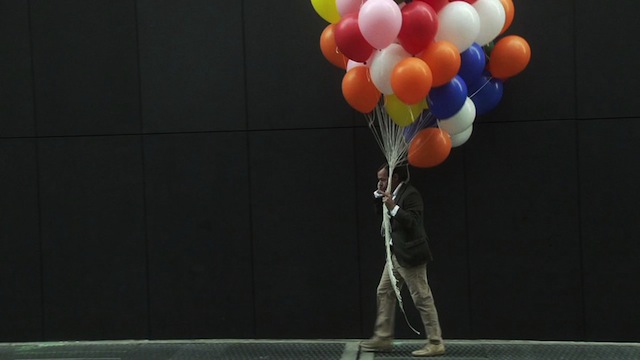 The Black Balloon
As the IFP Screen Forward Conference comes to a close this afternoon with a series of talks on VR, I've collated a handful of takeaways from the week's panels that point towards an ever thinning gap between episodics and film, festivals and an official release, marketing and distribution, and, hopefully, creator and audience. With the abundance of tools at her finger tips, today's filmmaker must function like a Swiss army knife, ready and willing to carry her project every step of the way from inception to distribution. Here are a few tips on how to do just that.
Know your serials before pitching your film. 
During a female-centric panel entitled "Who Needs The Boys Club?," producer and Gamechanger Films president Mynette Louie noted that a handful of today's popular TV shows like Transparent and Togetherness have created stiff competition for the ensemble indie. "Know your film and TV," she advised. "Don't try to make an indie comedy or drama that's already being done better on television." In other words, don't just bring something unique to the medium, create something unique, period.
Eventize, eventize, eventize.
In the internet age of free content, the question of how to get butts in seats has never been more urgent. During the "Hacking Theatrical: What Does The Future Hold For Distribution?" panel, Jake Perlin recalled the program Josh and Benny Safdie put together for the Artist Public Domain release of their short film, The Black Balloon, electing to pair their film with The Red Balloon, The Balloonatic and Balloon Land, to craft a feature-length viewing experience for audiences.
Jay Craven of Gathr Films followed up by suggesting that filmmakers should consider release strategies early on, and to be prepared to come to their distribution partner with several eventizing ideas. That said, it's important to look at the bigger picture, and to not get bogged down on individual screenings. "Don't spend all your energy on the New York premiere," he said. "Think on a national scale. If you're not strategic, it's incredibly labor intensive."
Capitalize on your festival laurels. 
Rooftop Films' Dan Nuxoll has lost track of the amount of times he learns of an alum's release date the Thursday before it opens. "Reach out," he said. "Draft tweets, send blurbs so I can put them in a newsletter that goes out to tens of thousands of contacts that are your target audience." Programmers want to help you continue to get your film seen.
The widow between festival premiere and online release is closing. 
In a wide-ranging conversation, Greg Clayman, General Manager of Audience Networks at Vimeo, discussed a new way to capitalize on festival buzz: bump up your online release. Clayman collaborated with the Planetary filmmakers to release their film on Vimeo on Demand the same day it premiered at SXSW. As reviews and press trickled in, readers could go online and watch it then and there.
Curate your way to an audience. 
Clayman also discussed Vimeo's new subscription service, which allows filmmakers to pair other videos with their own. It's worth it to consider curating a channel of content similar to your own in order to build and retain an audience.
Episodics deserve festival slots for the same reason films do. 
Though many film purists question the increasing presence of serials at festivals, it appears that they're here to stay, and not without reason. During the "Should Festivals Care About TV?" panel, SeriesFest CEO Randi Kleiner noted that, for filmmakers, the experience of presenting an episodic before a live audience is invaluable. "People don't normally watch episodic content with a large group of people," she said. "So the producers and executives get a litmus test right on the spot of how the work is going to be received." Advocates of the theatrical experience in lieu of VOD would have to agree.