Back to selection
"It Is in Huge Part My Own Story": Director Agnieszka Smoczynska | The Lure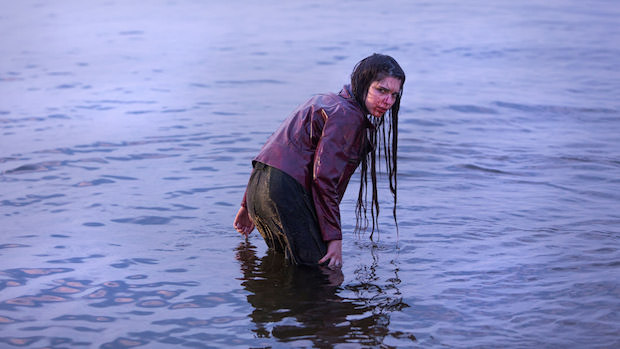 The Lure
In every film, there is the story that you knew you were telling, the story the audience perceives. But there is always some other story, a secret story. It might be the result of your hidden motivations for making the film, or, instead, the result of themes that only became clear to you after you made the movie. It might be something very personal, or it might be a story you didn't even know you were telling. What is your film's secret story?
I think my biggest fear was to tell this coming-of-age story without being overly personal about it. After all it is in huge part my own story. My mother ran a night-dance club back in the day and I grew up breathing this atmosphere. That is where I had my first shot of vodka, first cigarette, first sexual disappointment and first important feeling for a boy. It's actually this fear that made me decide to use mermaids as a mask so they could be a metaphor of all those emotions and experiences and I could comfortably hide behind it.
I also feared a lot if I would expose the nudity and feelings of the girls in the right way, without being false and prudish or vulgar at the same time. This was very delicate and difficult to achieve. I wanted to show a moment of becoming a mature woman in a truthful way.
[PREMIERE SCREENING: Friday, January 22 at 9:00pm — Tower Theatre]