Back to selection
Cannes Dispatch #1: Sieranevada, Staying Vertical, Slack Bay, Toni Erdmann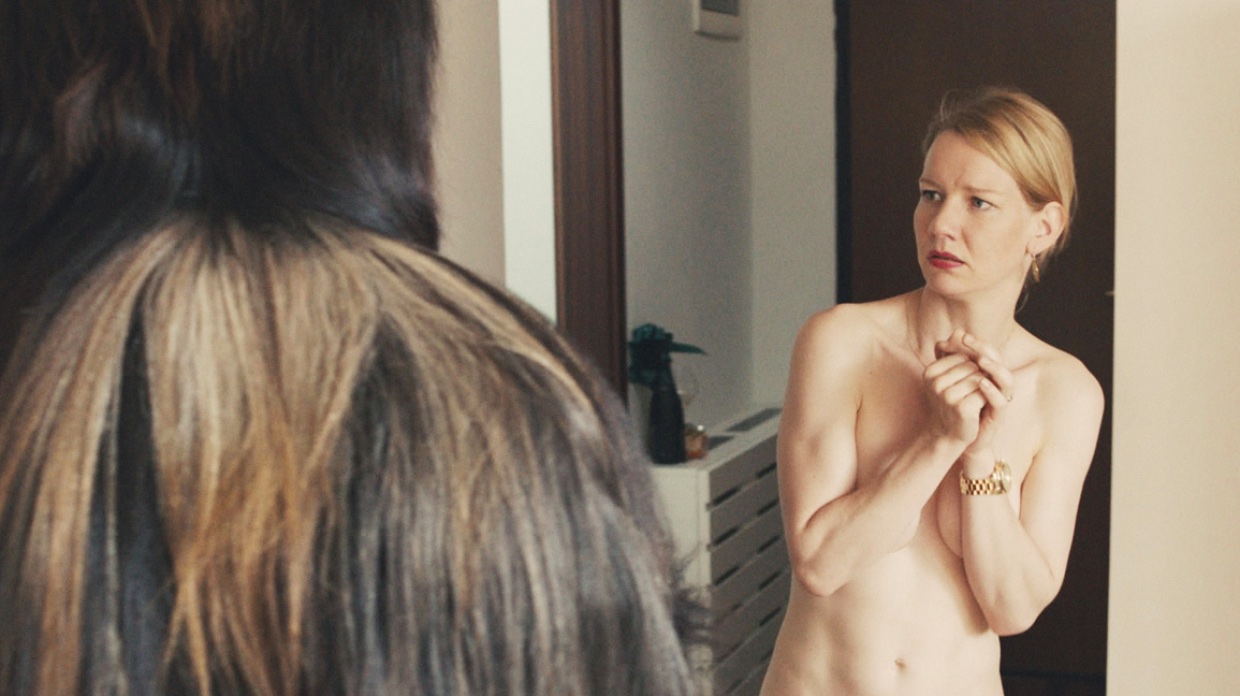 Toni Erdmann
Cristi Puiu's enigmatically titled (and spelled) Sieranevada was the first and longest Palme d'Or hopeful to be screened at this year's Cannes Film Festival for the notoriously impetuous press corps. Puiu, whose The Death of Mr. Lazarescu (2005) is often thought of as the foundational ripple that set off the ongoing so-called Romanian New Wave, has a reputation as being his country's most uncompromising and rigorous player, and his latest three-hour appointment furthers the trend in an equally pale if far less misanthropic portrait of contemporary Romania.
Sieranevada is a self-consciously long, loquacious, and unstructured film, bloated and macho and wholly committed to its brusque aesthetic position, about the act of demonstrating or searching for something or other — for truth, clarity, union, or a movie it can ultimately be. A dozen or so members of a family are all cloistered together in a snug apartment shortly after the death of their pater familias. The deceased's children, children's children, siblings, in-laws and a long-winded priest all participate in a barrage of often-unrelated discussions — topics range from the Charlie Hebdo attacks to preposterous 9/11 truther arguments to a man's probable history of infidelities. Most of these dialogues are expressed via secondhand snatches and glimpses of and from the outside ("I heard on TV that…", "Watch this video of…"). Puiu centralizes the viewer in each of his prolonged episodes with a panoptic camera, panning and scanning the room with a curious, impulsive choreography, lending the picture that distinct you-are-there long take realism so often associated with the RNW brand. The result is a tireless, melodramatic opus that, for better and worse, embodies uncertainty itself as a worldview, catching this drift and that, expressing, if nothing else, its intention to become undefinable — and important; very, very Important.
Whereas Puiu's film was so sprawling that many critics here had trouble narrowing it down to a concise description (much less a coherent tweet), some of them alternatively took the swiftest post-screening opportunity to reduce Alain Guiraudie's more digestible if no less uncompromising Staying Vertical to a single stand-out (and outstanding) late film event. I won't repeat the hype bait here, not only because that would ruin one of the truly beautiful moments of this exceptional movie, but also because it suggests a far more aggressive picture than it really is. Staying Vertical, rather, sees Guiraudie reeling his cinema in from the alluring genre flourishes decorating his breakout, Stranger by the Lake (2013), and back toward the lurid yet quasi-fantastical, tonally anarchic sensibility that one could call his roots. Guiraudie's cinema is perhaps most efficiently characterized by his frank, democratic depictions of sexuality (gender, age, and body differences seem to be invisible to his characters) and his flirtations with philosophical conflicts pertaining to our primal instincts and the accepted laws of social behavior, and Staying Vertical brings these themes back to the fore. Essentially an odyssey about a screenwriter who fathers a child after he meets a woman while location scouting for a new next project, the whatsit suggests notes of Eraserhead and Adaptation in the setup until Guiraudie eventually dives past these superficial connections and burrows deep into his own playbook, building up to a place that needs — and ought — to be discovered for oneself.
Staying Vertical may ultimately feel a tad familiar for the director's most loyal followers, as singular and invigorating as it is, and the same might, in some sense, be said for Bruno Dumont's Slack Bay (also known by its original French title, Ma Loute, which I'm told is slang that loosely translates to "my dick"), especially for those who've seen Li'l Quinquin (2014), his comedy TV miniseries that stormed up the festival circuit two years ago. Slack Bay takes off from Quinquin's broadly comic sensibility and proceeds to make an overt, blistering mockery of both French nobility and Dumont's own oeuvre. Besides the wealthy, unspared are the blissful, conventionally fugly yokels that populate most of his other films, as well as the investigator character who originated in L'Humanité (1999), as well as that film's (in)famous levitation miracle — appearing here first as homage, then as looney tune parody. So crude, so flagrant are Dumont's presentations of his caricatures here that the amusement factor can fade, but it yields to a discomfiting, heightened space, away from reality, where his trademark realist austerity becomes glossed up and abstract; the humor persists, but its pleasures steer away from the realm of guffaws.
Indeed, there has yet to be a more divisive film screened in Cannes so far — awkward silences tend to greet those expressing their enthusiasm for it — but this is not a vision tailored to the art film tastes, especially those who may have held his early work in high regard. Despite a foregrounded progressivism that conspicuously critiques the cretinous frivolity of aristocracy, and while also exhibiting a pronounced sympathy with the transgender community, Slack Bay is chiefly an entertainment geared toward maximal inclusivity. No joke or gesture is underplayed or by any means subtle, and why should they be? Nothing less than the degradation of beauty itself appears to be at stake — a particular beauty, Dumont suggests, that is made manifest at the moment we witness and can recognize some Other's reality, whether "higher" or "lower" than us, and that had previously been left to the imagination. ("This is your home? It's beautiful!" "To me it's just normal.") It's not an atypical set of concerns for him, and the transcendent beauty to be found in his best work is present here too, hardly obscured by the ambient hysteria.
Dumont's newfound sense of humour may have largely alienated a large bloc of Cannes attendees (especially the English-speaking contingent), but any concern that these same individuals are altogether immune to comedy was swiftly dispelled by the rapturous arrival of Berlin School darling Maren Ade's years-in-the-making Toni Erdmann. Ade's previous films, The Forest for the Trees (2003) and Everyone Else (2009), have taken mostly dramatic approaches to attacking bourgeois artifice and those soul-exterminating strictures in Germany's increasingly sterile social ethics — themes that have been re-appropriated here to produce (pardon the film festival hyperbole) what could well go down as one of the greatest pure comedies of the present century. Ade's handling of her premise, which, put simply, concerns a man who tries to introduce his distant, careerist daughter to a sense of humor, is improbably fresh and ambitious; it's as though every scene is designed to trigger viewers' cliché sensors before miraculously arriving at new solutions, new ideas, new behaviors that this scenario has not seen before. I can't accurately count how many times the film signaled to me that it was going to move one way only to step perpendicular to that expectation, but by the film's midway point I eased into the realization that this film could and would go anywhere, and anywhere indeed it went. Yes, there's a metaphor in there that mounts the film as a symbolic confrontation between the new corporatized Germany and the disappearing Left-wing activism that blossomed in the end of the '60s, but Ade's impeccably drawn humanism is once again at the fore, and that humanism's sense of presentness — the ability to identify and truly connect with life as a present and precious thing — has rarely felt so urgent.