Back to selection
The Campaign to Revive Early Films from Christine Vachon and Todd Haynes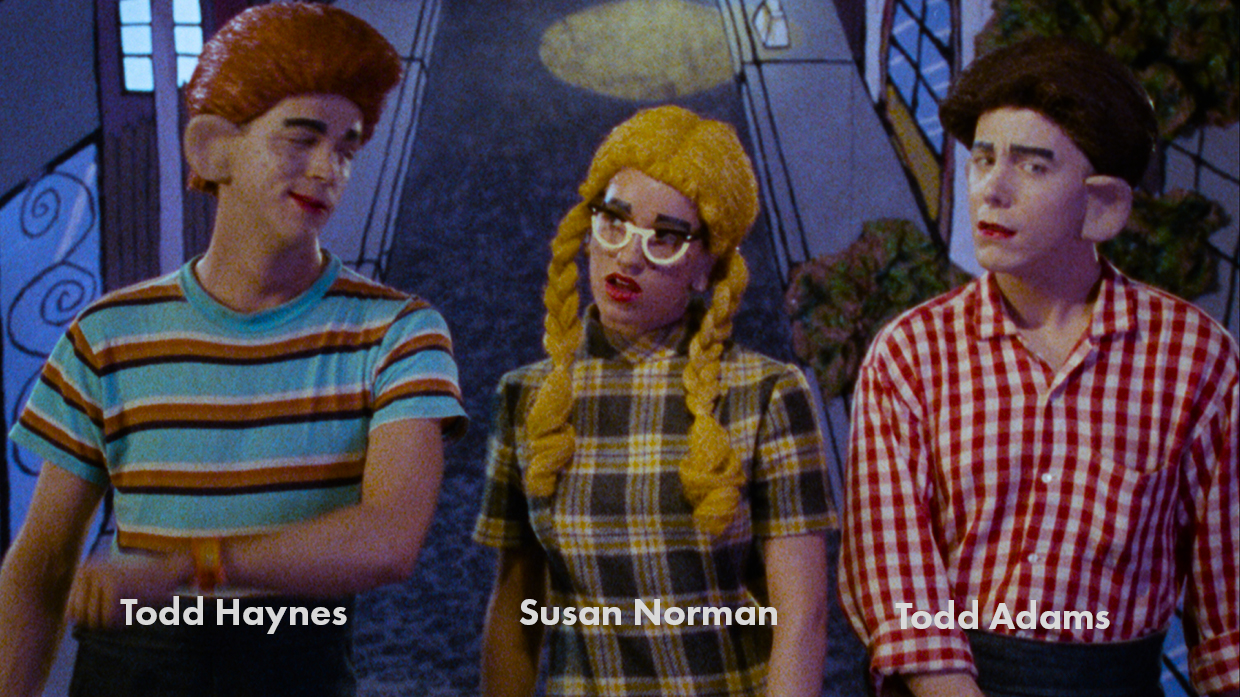 Screen shot from He Was Once, one of the early Apparatus film produced by Christine Vachon & Todd Haynes
Led by IFP founder Sandra Schulberg, who serves as its president, the nonprofit IndieCollect is working to conserve independent cinema. In just two years, the company has rescued and archived more than 3,500 film negatives, according to Schulberg, the president of IndieCollect.
IndieCollect recently located the master picture and sound elements for eight of the shorts Vachon and Haynes produced in the '80s and '90s with Barry Ellsworth under their non-profit Apparatus banner. Apparatus backed a number of other directors, including Suzan-Lori Parks, Mary Hestand, Susan Delson, Brooke Dammkoehler, Larry Carty, and Evan Dunsky.
Now the company has launched a Kickstarter campaign with hopes of raising $40,000 to properly capture and preserve the original film materials and provide the filmmakers with high-resolution files. They're also hoping to locate the elements for two more Apparatus productions, including Haynes' first film, Assassins: A Film Concerning Rimbaud (1985), in which he depicts the poet as a homosexual outlaw.
IndieCollect hopes to digitize and make this rare collection of films available to Kickstarter backers in a Blu-ray edition and 4K digital copies for streaming.
Vachon recently told Filmmaker that she was surprised to learn that IndieCollect was able to find the master picture and sound elements for these Apparatus shorts.
"With [Haynes'] Superstar, we've been careful to preserve the elements, but a lot of the older Apparatus films, when DuArt closed, we just assumed they got lost. So having IndieCollect make it their business to make sure these films are preserved is fantastic," said Vachon.
For her part, Schulberg said that it was her mission to scan the early films Vachon and Haynes made as part of Apparatus so they could create new hi-res digital versions.
"It is fun for cinephiles and important for film scholars for their entire body of work to be made available — now and in the future," said Schulberg. "You get a snapshot of this hotbed of creativity, and we hope it will inspire young filmmakers today to take similar artistic risks."
Speaking of risks, Schulberg is aware that scanning archival film elements can be challenging. But, she said, "the physical condition of the works that we are planning to scan has been assessed, and we are optimistic about our success."
Vachon emphasized that the films in the collection represent a diverse group of filmmakers. "The filmmakers are not just me and Todd," Vachon said. "We produced them and played various roles on them, but the majority of them were not conceived of by Todd Haynes or myself or Barry Ellsworth."
Find out more about the films and the crowdfunding campaign here.