Back to selection
Considering the Possibilities of VR at the IFP Screen Forward Labs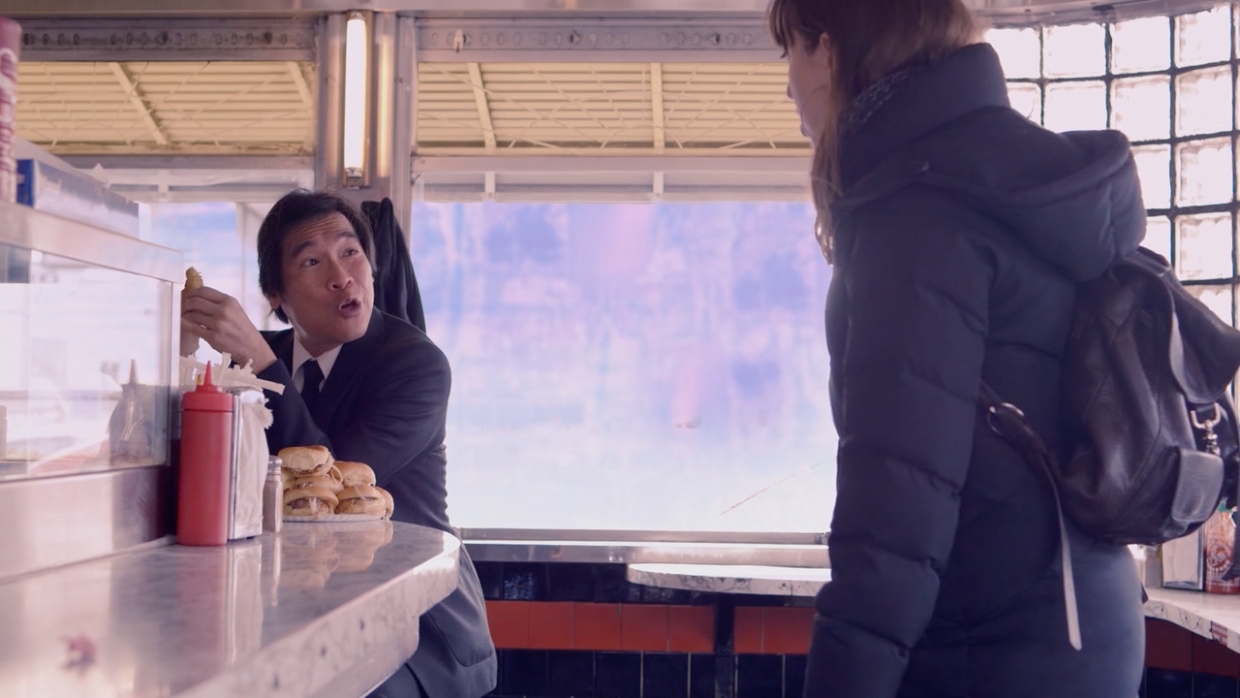 Newtopia
[Editor's note: this is a guest post from Taylor Cohan, the creator/director/producer/writer of the webseries Newtopia and a partcipant in this year's IFP Screen Forward Labs.]
Before the IFP Screen Forward Labs started, we received a sheet asking us to rank the different workshops taking place at the lab in terms of our interest. We hadn't ever thought about incorporating VR into our project, but I still ranked the VR workshop as #2.
Our first activity at the labs was a group screening of our films for the fellows and IFP staff. Our project screened and then we got feedback from the rest of the room. The first question we got was from Amy Dotson: "Do you think your project lends itself to anything in particular?"
"Um… maybe VR?"
"Ding ding ding!"
Newtopia is about a babysitter forced into a difficult quest to search through a Virtual Reality world for the boy she's watching when he gets kidnapped and ends up missing in real life too. So while the idea of incorporating VR wasn't exactly a stretch, for some reason — even though I was naturally interested in it and our webseries was literally about virtual reality — I had never considered trying to incorporate it.
Open to new ideas, we heard a lot of inspiring things over the course of the week. VR is a very young medium so everyone still figuring things out, but its visceral power is already very apparent. We kept hearing about it being used as a tool for cultivating empathy. You put on the VR goggles and witness a horrific act as bystander, or a victim or even a perpetrator, and because you're actually there you feel like you are able to relate with the subjects.
On Thursday we went to Tribeca Film Festival's Virtual Reality Arcade, where I got to experience some of the year's best. The first thing that took me aback was when a character looks at you. You feel like you're actually making eye contact. It's the exact opposite as to what would happen in a film: they're not breaking the 4th wall, they're not making aware of the fact you're watching a film, they're connecting with you and pulling you into the experience.
I still have a lot of questions about how to shoot narrative fiction in VR. From artistic questions, such as whose perspective the audience is viewing the scene from, to more technical aspects, like what keeps the audience from turning around and ignoring your story.
I still don't know if we are going to figure a way to incorporate a virtual reality component for Newtopia, but it's exciting being able to witness the birth of a new artform.