Back to selection
The Indie Memphis Film Festival Unveils Film Slate for 19th Edition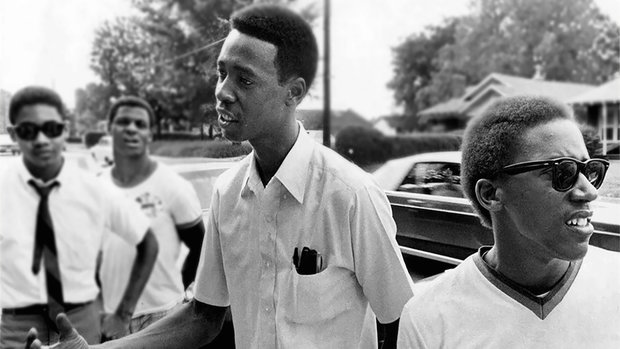 The Invaders
The Indie Memphis Film Festival has announced the full slate of films for the 19th edition of the film festival, which runs from November 1-7.
Prichard Smith's documentary The Invaders will open the festival and Stephen John Ross's documentary Kallen Esperian: Vissi D'Arte is the Closing Night title. World Premieres include Mike McCarthy's Destroy Memphis, Kathy Lofton's I Am A Caregiver, Madsen Minax's Kairos Dirt & The Errant Vacuum, Flo Gibb's Mentality: Girls Like Us, and Lakethen Mason's Verge, with Jennifer Anderson and Vernon Lott's The Act of Becoming making its U.S. Premiere.
Festival favorites include Sophia Takal's Always Shine, Kirsten Johnson's Cameraperson, Ira Sachs' Little Men, David Farrier and Dylan Reeve's Tickled, Kelly Reichardt's Certain Women, Zach Clark's Little Sister, Deb Shoval's AWOL, Celia Rawlson-Hall's MA, Kenneth Lonergan's Manchester by the Sea, Jim Jarmusch's Paterson, and Keith Maitland's TOWER. Overall, the festival features a slate of 185 films (51 features, 93 shorts and 41 music videos). Directors including Ira Sachs, Zach Clark, Sophia Takal, and Kirsten Johnson will be on hand for Q&As. Emmy-award winning writer Larry Karaszewski (People v. O.J. Simpson: American Crime Story), will discuss his collaborations with Milos Forman (The People vs. Larry Flynt and Man on the Moon).
"This year's lineup of films offers about as much variety and scope as one could hope for in a single film program," said Indie Memphis executive director Ryan Watt. "Festival programmer Brandon Harris has been fortunate to secure many of our favorite films we have seen throughout the year as well as discoveries for our feature's competition. Shorts programmer Brighid Wheeler has curated an excellent program of narrative, documentary, experimental, animation and music videos. Those films, along with our previously announced classic films, and the best work from our talented local filmmakers look to make this event a real treat for all of the film fans that attend Indie Memphis this year."
Passes are now on sale and information on the film festival can be found at IndieMemphis.com.