Faye Ruiz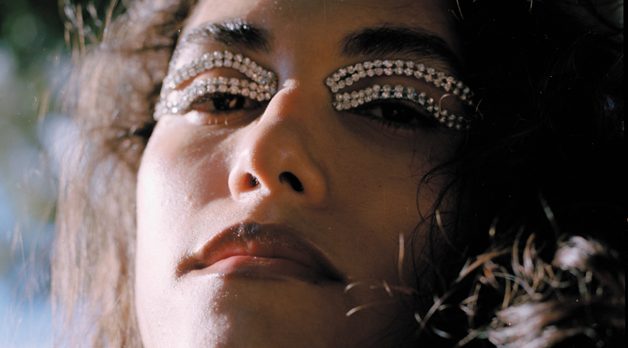 Faye Ruiz

During March 2020, Faye Ruiz was finishing her last semester at the University of Arizona. As COVID began to ravage the world, Ruiz was still on the hook for completing her senior thesis, The Lights Are On, No One's Home, a 10-minute short that follows a trans woman (played by Ruiz) who returns to her hometown after running away years before to find that everything she once loved has eerily disappeared. 
"Everything was super uncertain, and I had to finish the film, coloring and sound design without access to the school's equipment," says Ruiz. 
Despite the strain of a global pandemic and lack of university resources, Ruiz crafted a kaleidoscopic yet concise film that incorporates themes of gentrification, identity, generational tension and youthful malaise. "When I finished, all that I could think was, 'That's crazy. I can't believe I completed a film during the pandemic,'" Ruiz says. "I felt proud of myself." 
Ruiz wasn't alone in recognizing the achievement—The Lights Are On, No One's Home immediately found a home at various festivals, premiering at BFI Flare 2021 and going on to screen at Outfest and Palm Springs Film Festival. The film was also featured in Who Will Start Another Fire, a collection of nine short films from emerging directors compiled by Dedza Films, a distribution initiative that platforms filmmakers from underrepresented backgrounds. Released this past June with the support of Kino Lorber, the anthology was promoted via a filmed conversation between Ruiz and director Isabel Sandoval. 
"The whole thing was kind of surreal," she says. "With short films, there's usually not a clear route to distribution. But the people at Dedza were always very willing to give each filmmaker chances to be highlighted." 
The Lights Are On, No One's Home is a personal film for Ruiz, who was initially inspired by the loss of a local landmark in her neighborhood. While driving home from filming an assignment during her junior year, the filmmaker and her student-led crew noticed that a bridge along the highway was being demolished. Ruiz says, "We stopped and spent some time on the bridge. Meanwhile, a construction crew was literally beginning to break the bridge down by sawing through it." They decided to shoot footage there, which was eventually included in the beginning of Ruiz's short, imbuing the film with an immediate sense of loss. That feeling registers not only through the dissipation of the main character's home and family, but in the disappearances of tangible places that have featured in the filmmaker's life. "I wanted to incorporate this feeling of one major loss, and surrounding it are these smaller losses," says Ruiz. As such, it is also a rumination on gentrification in broad and miniscule senses. "I, like the main character, also experience difficulty with change," she says. "The film's ending is a moment of hard realization—letting go of the fantasies about what might have happened if things remained the same." 
The melancholy reality of erasure continues to be a focus in Ruiz's work, as she is concurrently writing two films. The first is The Scent of Creosote, a short about a girl who becomes sick after new construction begins in her neighborhood—and as a result becomes possessed by ghosts disturbed by the shifting of the dirt. Inspired by her own sister's illness, Ruiz became interested in "the ways that dirt and dust hold a lot of power, history and memory." 
Wishes Sink in Man Made Lakes is the second, a feature that follows two trans teens who run away and begin discreetly living in an old movie theater while they desperately scheme how to get their hands on hormones. As they grow desperate, an urban legend surfaces about a trans woman drowning in a lake that has since developed magical properties, and the two set off on an odyssey. 
Ruiz is perpetually fascinated with the convergence of history and myth: "I think it's interesting to explore the fantasies of our lives—how they clash with the reality of what's going on, and also how they allow us to survive."— Natalia Keogan