Robin Comisar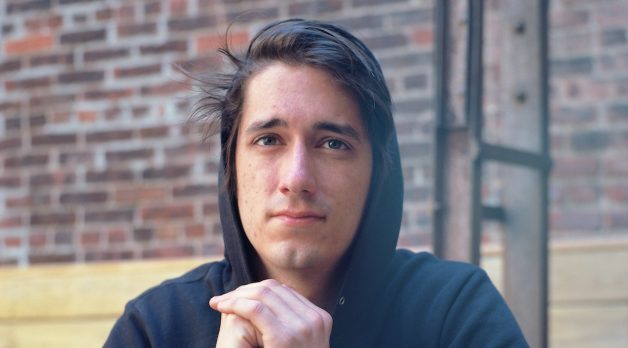 Robin Comisar

An encounter between a waiter and a middle-aged mother, out for dinner with her family at a popular seafood chain, doesn't seem like fodder for the year's most unsettling, aesthetically assured short, but Robin Comisar's seven-minute long Great Choice, commissioned by the ever adventurous Miami-based production and exhibition outfit Borscht Corp., is that and more.
"Wow, that's a lot of shrimp," a perfectly absurd real-life 1994 advertisement for the seafood chain Red Lobster begins — a piece of VHS found footage that Comisar goes on to warp, loop and narratively remix in increasingly bizarre ways. The benign and kitschy 30-second spot — 30 shrimp prepared four different ways, on one plate, for just $10.99! — proves a fantastic springboard for a darker sensibility that seems to merge influences as far-flung as David Fincher's chiaroscuro dynamism and David Lynch's American grotesquerie, Jeremy Saulnier's slick auteurist bloodletting and Hollis Frampton's ironic structuralism. Great Choice — which premiered at this past February's Borscht Diez before playing the 2017 Toronto International Film Festival — deftly turns the repetition of its titular catchphrase and seamless melding of found 1994 footage with newly shot HD into a memorable, quick-burn horror freakout.
Growing up in southwestern Ohio, the tall, 29-year old director says he "had no concept of making a living as a filmmaker." Comisar went to Oberlin College — former 25 New Face Lena Dunham's alma mater — and studied economics, thinking it "sounded like a sure way to have a 'real person job' when you got older." Moving to Washington, D.C., after college, he found work at a think tank, an experience Comisar refers to as his "emotional rock bottom." Not wanting to find a job having to do with the things he had been studying or to move back home and start over, Comisar found an unpaid internship in New York on Craigslist, packed his belongings and began to teach himself filmmaking.
Signed to New York's Ghost Robot, Comisar now works regularly as a commercial director, shooting spots that only partially foretell the anarchy of his latest short. Among the works found on his website are a deranged Old Spice ad in which a miniature, helium-voiced beardo blasts the scent onto a guy sweating the check on a first date and a TiVo ad in which a birthing cord-cutter delivers not a baby but a set-top box. Also on the site: a music video for Diarrhea Planet and a short film about "coping with loss," Mom Died.
"Advertising in the '90s was nuts," Comisar claimed, when telling me about how he used to record commercials on a VHS deck as a child. The Red Lobster spot this short is drawn from had long been Comisar's favorite. He's now planning an entire feature that builds on Great Choice's approach. "You can definitely expect to see more stuff in a similar style," Comisar says about his untitled project, which he sees as a meditation on addiction and the "way America advertises itself to itself." — Brandon Harris
Contact: heyrobinwhatsup@gmail.com
Image: Duncan Skiles