Sean Durkin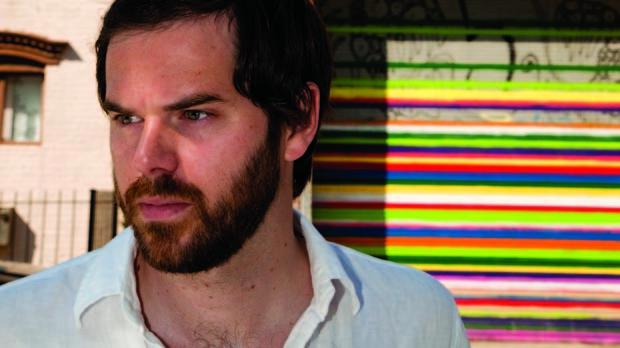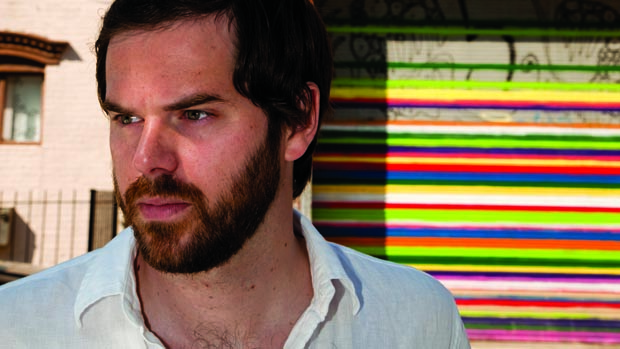 Sean Durkin
After living in London as a child, Sean Durkin spent his final year before moving back to the States in the English countryside. For the then 11 year old, the sprawling, beautiful landscape was a world away from the hectic streets of the city. But when night came, so did dark seclusion and feelings of fear and anxiety — feelings heightened by the scary movies Sean and his mother would spend their evenings watching.
"As a child I built this irrational fear of home invasion," Durkin, 28, recalls. "All of these unsolved mysteries seemed to always happen in Southern California, so for a kid watching in England it looked like Southern California was the scariest place on Earth."
His fear later turned into a driving fascination with one of Southern California's most infamous home invasions, the Sharon Tate murders, and the people responsible, the Manson family. His interest didn't fade when he began attending NYU in 2002 to become a filmmaker. "I didn't want to do something on the Manson family, but I wanted to make a film about lost people trying to find their place who get manipulated beyond their control." And while Durkin has been busy producing and running the production company Borderline Films with fellow NYU classmates Josh Mond and Antonio Campos (they're responsible for Buy It Now and Afterschool, both directed by Campos, as well as Alistair Banks Griffin's Two Gates of Sleep), he has continued to research cults. Finally, last year he began moving forward. But with financing not yet in place and the screenplay still not to his liking, Durkin postponed his debut feature and decided instead to make the short Mary Last Seen.
The 12-minute short explores the initiation a person unwittingly goes through before they are introduced into a cult. Durkin highlights this through the story of Mary (Alexia Rasmussen) and her boyfriend (Brady Corbet) as they take a drive into the woods of upstate New York. After a string of bizarre incidents, they show up on a farm where Mary is welcomed with open arms. When the boyfriend leaves, we realize that Mary has been inducted into a cult — or, as the open ending leaves us free to imagine, worse.
"I made Mary Last Seen to have something to send out with the feature script," Durkin admits. But after taking a second pass at the edit he decided to submit it to Sundance, which accepted the film. It went on to play the 2010 Cannes Directors' Fortnight, where it won the section's short film prize. Festivalgoers have raved about the short's creepy ambiguity and beautiful camerawork, which includes a gorgeous shot of Mary and her boyfriend jumping off a highway overpass, the camera's POV taken from the water's surface where they land. "It's so gratifying," says Durkin of the reaction. "At times you're broke and you ask yourself what it's all for and then something like this happens. It's inspiring."
Durkin is now focused back on the feature, titled Martha Marcy May Marlene, which he's working on at this year's Sundance Labs. The film returns to the farm shown in Mary Last Seen, but follows another young girl, Martha, who after escaping lives with her sister though she's still haunted by memories of her time there. (Ted Hope has signed on to executive produce.) "I want the story to be grounded in this family drama, which I think everyone can relate to, but also get into these subjective paranoid aspects from her past, which audiences aren't used to seeing."  — Jason Guerrasio
Contact: Melissa Breaux at Washington Square Arts: (323) 850-2782; David Flynn at UTA: (310) 273-6700