Trieste Kelly Dunn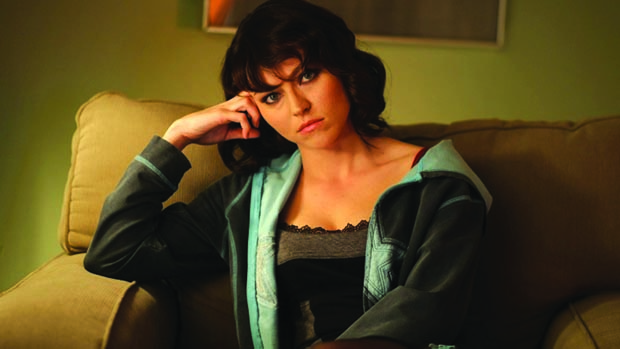 Trieste Kelly Dunn
A number of new talents have come from the University of North Carolina School of the Arts in recent years, and one recurring theme has been the face of Trieste Kelly Dunn.
Aaron Katz's Cold Weather and Brett Haley's The New Year made significant festival splashes this year, and beach-party styled Vacation!, by Zach Clark, seems positioned to do the same. Despite very different tones and directing styles, Dunn is each film's center, and she makes perfect sense in every movie. "In college, the professors used to talk about knowing what play you're in," says Dunn. "You do Ibsen, French farce, Shakespeare — the good thing about starting with a conservatory before you jump into work is that you can try out so many different styles."
That jump into work was not the easiest of awakenings; it took months of auditioning before she got her first job. "People don't know you, and they're not able to take chances — you usually know that the part you're auditioning for has already been offered to someone bigger," she says, uncomplaining but resigned to the hard knocks her career choice brought upon her. Things took off for her first in TV, with successful supporting parts on Canterbury's Law, Bored to Death and Fringe, along with a plum role in Paul Greengrass's United 93. But it was her N.C. family that has renewed her faith.
"I really like TV, but it's so incredibly fast." Starring in films has given her the space to shape a whole character. "[With these UNCSA directors], we all speak the same language, and we're peers, so they 'get it.' They have an awareness that if actors feel safe and not rushed, you'll do better work together. I think if you're really trying to mine the most intricate human behavior, you need to spend some time on it."
After a raucous festival tour, Dunn has settled in Los Angeles, where, at the 2010 Los Angeles Film Festival, her performance in The New Year scored her stellar reviews. At indieWIRE, Todd McCarthy wrote of Dunn and the film's low-key drama: "Of course, you don't — or shouldn't — make a film like this, in which the camera remains fixated on one actor the way a cat stalks a bird, unless you have a performer of sufficient luminosity and ability to carry it, especially when the story is entirely ordinary. Fortunately, Dunn stands up to the continual scrutiny… An open-faced, clear-eyed, dark-haired girl next door, Dunn is very good indeed…." Of her future plans, she hopes to continue the type of rewarding collaborations she's had the good fortune to experience the past year: "Now I know how good it can be to work on a movie with really great people, so I want to do more of that." — Alicia Van Couvering
Contact: Emily Gerson-Salines at Brookside Artist Management: (212) 489-4929