Shabier Kirchner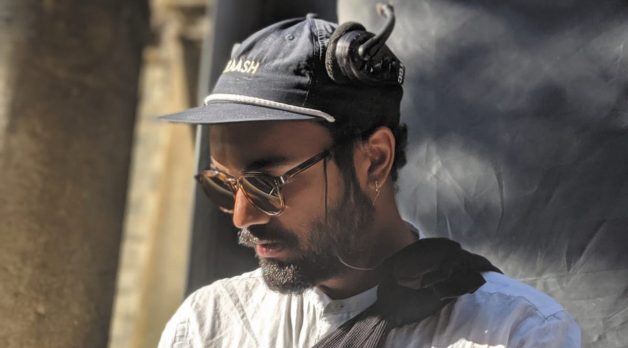 Shabier Kirchner

Film was present in Shabier Kirchner's life for as long as he can remember. He grew up with his father's cinematography developing in the basement of his family's home in Antigua, but it wasn't something that stood out to him until the "alchemy" of celluloid and the discrepancies between formats challenged his early conceptions of the medium. He remembers watching and being amazed by Luc Besson's underwater epic The Big Blue on a "little 4:3 TV." Revisiting it years later when his family got a larger screen, he was shocked: "Why is there two-thirds more of an image? I know this movie by heart, but I've never seen that geezer over there on the right, and I've never seen that piece of coral reef there on the left." He remembers wondering, "What the hell is going on?" The inconsistencies of the medium he thought he understood began to pique his interest. 
Kirchner has DP'd several shorts and features like Sollers Point and Skate Kitchen and directed and shot, in 16mm, a short film in Antigua, Dadli. Last year, he shot five films on five different formats and lighting packages for Steve McQueen's Small Axe anthology series. The films tell five stories set in the West Indian community in London between 1969 and 1982. Lovers Rock wanders around a sodium vapor-lit house party and frames dancing bodies gravitating towards each other as the night goes on. It was shot digitally, on an Alexa Mini, because they "wanted it to feel contemporary and roll for long periods of time." 
Mangrove pushed and pulled its 35mm film stock so that the highlights pop, and grain pervades the shadows. It tells the story of the Mangrove Nine, a group that campaigned against police harassment of the eponymous restaurant in Notting Hill. Red, White and Blue was shot on three-perf 35mm because it was "all about John [Boyega's] face" and because they "wanted to keep the inherent texture of film." Kirchner is currently coloring the final two—Alex Wheatle, shot on the Sony VENICE, and Education, shot on 16mm—remotely from Antigua. He's also in development on his feature directorial debut, Augustown. Based on Kei Miller's novel of the same name, it's a portrait of a Jamaican community's "struggle to rise above the brutal vicissitudes of history, race, collective memory, violence and myth" in the 1980s.
There were a lot of logistics to worry about on the Small Axe project, but Kirchner was most anxious to do right by his West Indian culture. "I can't fuck this up. I'm waving the flag right now," he says. He wants to tell West Indian stories and help West Indian filmmakers tell their stories in any way that he can, whether shooting, directing or something else—he wants to keep his possibilities open. "I'm becoming less and less interested in the parameters we've been told filmmakers should operate in by Western culture," he says. "For me, this isn't cinema, this is ancestral. In a time when our histories are fading, I want to be able to keep making choices that preserve that in any way possible." —AH/photo by Jodie Simone