Back to selection
Recommended on a Friday: Peter and the Farm, Robert Bresson, The Prison in Twelve Landscapes, The Chase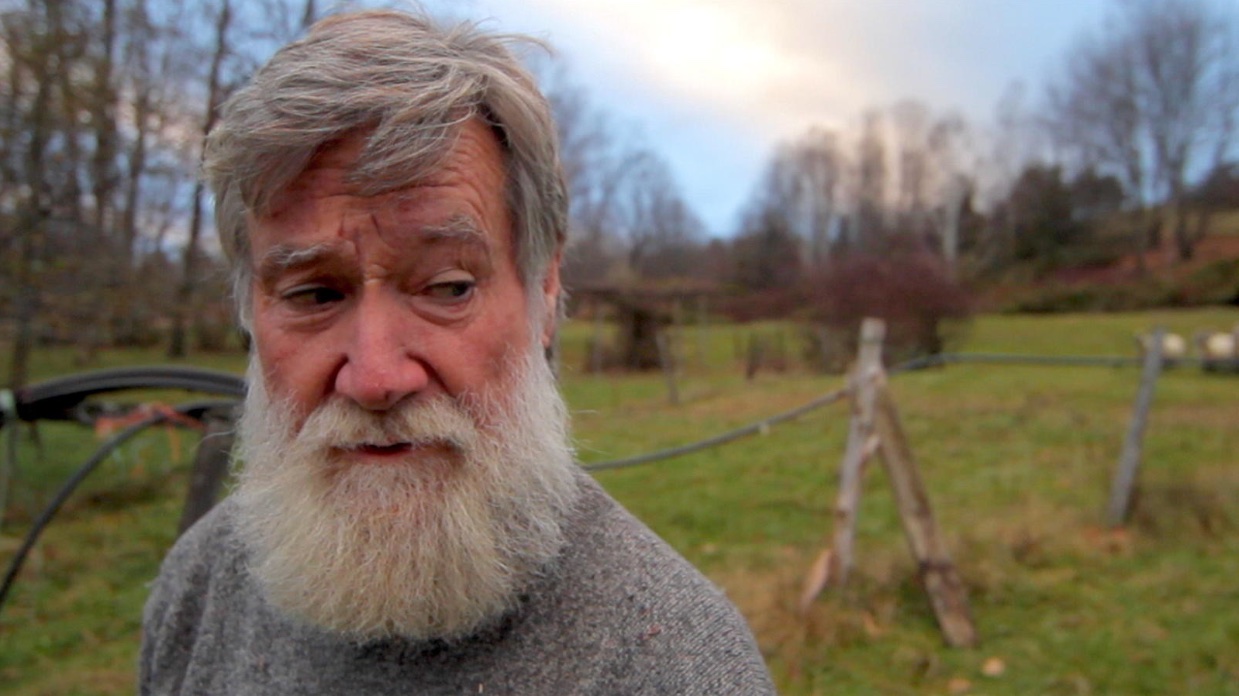 Peter and the Farm
What's happened to Filmmaker's "Recommended on a Friday" series? Just three columns in and our mix of picks consists largely of repertory and home viewing choices. If you're in New York, there are several series going on worth your attention, first and foremost BAM's "Bresson on Cinema" series that features several Bresson titles — Pickpocket, Diary of a Country Priest and A Man Escaped, among them — alongside films that Bresson's work was somehow in dialogue with. The latter includes a diverse group of classics including Bicycle Thieves and Battleship Potemkin. Bresson's precise, ascetic style and his work's near devotional quality is for the ages, and, needless to say, projected on a screen is the only way to encounter this work. And after viewing one or two of these titles, consider reading two new New York Review of Book publications by and about Bresson, reviewed by Vadim Rizov here.
As for Rizov, our Managing Editor, his recommendation for the weekend is Tony Stone's documentary, Peter and the Farm, currently playing in New York at the Metrograph. He writes:
Frankly, I would've been happy with 90 minutes of lone wolf Vermont farmer Peter Dunning talking about his views on sustainable agriculture (or the lack of its sustainability), how the "back-to-the-land" movement of the '60s fell apart, etc. But Tony Stone's debut documentary is also an embedded portrait of an acutely self-loathing alcoholic, framed in sometimes eccentric widescreen shots against a wilderness of his own making — tread carefully, it's scary in there.
Filmmaker 25 New Face Linas Phillips opens his Rainbow Time this weekend at New York's Alamo Drafthouse; we spoke to Phillips when his film played SXSW and you can read his interview here. And Brett Story's Prison in Twelve Landscapes opens at New York's Anthology Film Archives. Prefacing her interview with Story, director Astra Taylor wrote for Filmmaker:
Story has crafted a profound and political film that, while not sensational, is quietly shocking — even if you are already steeped in the project's central theme. By taking an innovative and unexpected approach to the subject of mass incarceration, Story reveals just how deeply entrenched the problem of over-policing is….

The Prison in Twelve Landscapes is an impressive, genre-subverting work, and one that deserves to be seen on the big screen. It is neither an art film or an advocacy film, or perhaps it is both. It is intellectual and abstract, yet emotional and engaging. Shot by Maya Bankovic in a restrained and mediative style, Story studiously avoids the obvious in favor of the associative. You don't see an actual prison until the film's final fleeting shot, and yet you have felt its presence throughout.
A piece of television I'll be checking out this weekend after reading Nicholas Rombes's latest interview for the site is the Syfy series, Channel Zero. It sounds entirely fascinating.
Finally, in what is turning into a column within a column, here's Jim Hemphill's home video pick for the weekend.
Jim Hemphill's "Recommended on a Friday" for November 4, 2016
It might seem perverse to refer to an Arthur Penn movie that's scripted by Lillian Hellman, adapted from a Horton Foote play, and stars Marlon Brando, Robert Redford, Jane Fonda, Robert Duvall and Angie Dickinson as overlooked, but Penn's 1966 masterpiece The Chase remains one of the most inexplicably underrated films of its era. Or maybe not so inexplicable – Penn himself badmouthed the movie after it was taken out of his hands, and Hellman, Brando, and others associated with the picture more or less disowned it, tainting The Chase with a reputation as an unruly mess. Yet not only is it not a mess, it's one of the most searing – and prescient – films about repressed American rage coming to a boil that anyone ever made. Robin Wood, one of the film's few critical champions, referred to it as the first "American apocalypse" movie, and that's as good a description as any; its story of a small town whose sexual and racial tensions explode amidst the return of a fugitive citizen looks backward to Kennedy, Oswald and Ruby and forward to Vietnam and Nixon, weaving a tapestry of disillusionment and fractured psychology that's hard to shake. It's of a piece with Penn's later wails of despair for the American dream that never was – Bonnie and Clyde, Little Big Man, Night Moves – and the factions of mobs that the movie follows through its structure of all-night parties (moving from the rich and old to the middle class and middle-aged to the young and scrappy) show Penn directly tapping into aspects of the culture that would give us a Trump presidential run fifty years later. Indeed, I can think of no better movie to watch in the middle of our present-day "American apocalypse" than The Chase, and no better way to watch it than on the new special edition Blu-ray from Twilight Time. Transferred from a meticulous restoration overseen by Sony's Grover Crisp – a man truly doing the Lord's work – and featuring an insight-packed commentary track by screenwriter Lem Dobbs and film scholars Julie Kirgo and Nick Redman, it's an exceptional release. Like all Twilight Time discs, it's a limited edition with a run of only 3,000, so grab it now from their website.