Back to selection
"This is a Show about Dread": Nick Antosca on the SyFy Series, Channel Zero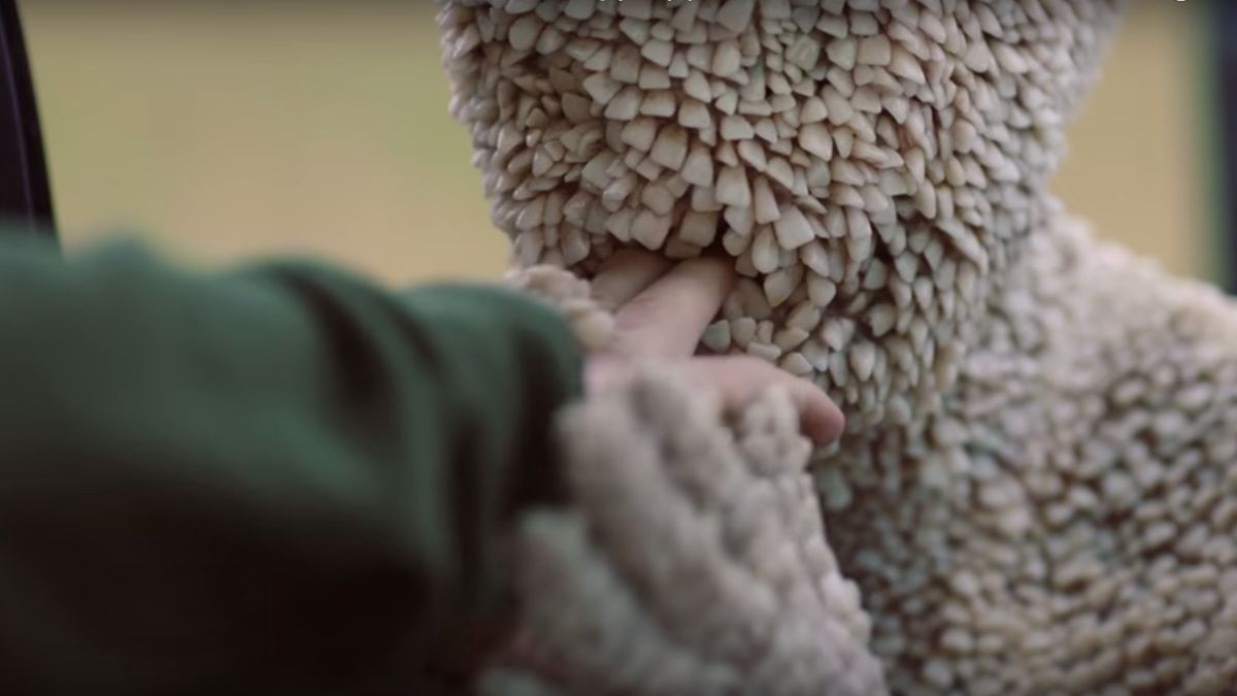 Channel Zero
Although the Netflix series Stranger Things has received more mainstream attention, the Syfy series Channel Zero is arguably more unsettling and less predictable, and executed with a more determined vision. With six episodes this season ("Candle Cove") and six in production for 2017 ("The No-End House"), the series has more in common with the French horror series Beyond the Walls (Shudder) in terms of its willingness to allow for slowness and its non-clichéd approach to characters. Both shows suggest the increasing prominence of, for lack of a better term, "weird fiction" — stories that treat horror as a kind of creeping dread that can't be so easily shaken off by typical "psychological" explanations. Like True Detective season one and films such as The Witch (Robert Eggers) and It Follows (David Robert Mitchell), Channel Zero paces itself deliberately and is interested in what lurks at the edges.
I asked the show's creator, Nick Antosca, via e-mail, about the process of bringing the show to life.
Filmmaker: I'd like first to ask about the pacing of Channel Zero, which is one of its most striking features. The episodes are deliberately paced, with plenty of time to allow the characters to linger and just exist. It doesn't seem rushed, but rather realistic, almost verite. How conscious was that and what sorts of strategies did you use to help ensure that pacing?
Antosca: I didn't think a lot of people would see this show, so I really wanted the season to be something I was proud to have made regardless of ratings.  I'm surprised and pleased that audiences are responding to it too.
 
You can tell everyone upfront that your horror show isn't going to have jump scares, but they won't take you seriously until you get into the editing room and they see what you did. Then it's like, "Well this isn't scary. Make the pace faster. Add more scares.  We need big score." And it's like, we told you what this was.  
Craig Macneill, who directed the entire first season, is a master of this kind of filmmaking. If you watch his film The Boy, you know what I mean. It's about observation and a sense of growing terror. We talked a lot about composition before we went into production. We wanted a feeling of things outside the frame as well as suggestive negative space in the frame.
It took some convincing to get Craig to do it. In our first conversation, Craig said, "So… how do you see these puppets in real life?" And I was like, "We don't see them a lot, and when we see them, we don't see a lot of them."  
We said from the beginning: This is a show about dread. It's about making you see a child covered in baby teeth while you're trying to sleep. It's about sensing someone lurking in the back of your skull, looking at you from the inside out.
It's funny because I think it's the opposite of verite. It's so composed. It's deliberately almost stilted, unnatural. The camera doesn't move constantly. The characters don't move constantly. There's a stillness. And a sense of something sinister under the surface. 
 
Filmmaker: The different, layered narrative levels also work so well together. There is the "present-tense" of the series, the flashbacks to the 1980s, and then the children's TV show "Candle Cove," which aired in the '80s but was created at an indeterminate time. The temporal shifts happen very smoothly and without a lot of hand-holding, allowing the audience to stitch together connections. Could you talk a bit about the process of weaving these timelines together?
 
Antosca: In the opening scene Mike says, "Adulthood is just a sophisticated mask, and behind it we're still the children we always were." We wanted the show to reflect that editorially. The present weaves together with the past. As Mike moves through this town, the past is always rising to the surface. Sometimes it's jarring, and sometimes it's elegant.  
We did try to blend the present and past in subtle ways.  Early in episode 2, we see a 1988 newscast and "Candle Cove" cuts through. But then we see that Katie is watching that same episode in the present day. Viewers don't seem to mind or even notice. It feels natural.
I'd love to have been able to explore that concept even further. We had so little time to edit and mix this show. We wrapped production at the beginning of August, and we were actually on air in early October.  Originally it was September but we had to push the premiere because we weren't finished the pilot. 
Filmmaker: It seems as if analog technologies serve as haunted spaces in our clean, binary, digital age. The graininess, generation-loss quality of "Candle Cove" and the fact that it originally aired on bulky TV sets is so suggestive. This also relates strongly to memory: we remember things not as they were, but as we remember them to be. Generation loss of the mind. I'm wondering if you had any thoughts about the intersections of memory and older analog mediums.
 
Antosca: I don't want to go too film theory on it. Very little theorizing plays a role in the creative process. For me it's more about finding what feels psychologically nauseating to me, exploring dream imagery, and going with my gut in terms of transferring that experience from my head into a viewer's head.
This question reminded me of a short story I like, "Snow" by John Crowley. It's about a technological metaphor for human memory and how it degrades. Subjectivity and memory are interesting to me in stories. Channel Zero: Candle Cove obviously has a lot of that.
 
Filmmaker: You seem to have cut your teeth as a writer who has published with some well-respected independent literary presses, such as Word Riot, Lazy Fascist, and others, presses that are known for taking risks and publishing bold work. How has the experience of being a fiction writer informed the way you approach your work on in television?
Antosca: Writing fiction taught me about atmosphere and experimentation. It inclined me to look toward nightmares and dreams for story inspiration. The result was that when I started writing for TV, I didn't really know how to tell a traditional story. I had to learn that stuff quickly.  
Because of those different kinds of training, I'm better prepared to apply traditional storytelling skills to dream logic. We were very rigorous in the Channel Zero writers room about unpacking traditional story beats psychologically. In episode two, there's the scene where Mike interviews the little girl, Katie, in her hospital bed. He's trying to find out who influenced her. There's a Law and Order version of the scene, but it was important to us that it be psychologically disruptive, and the "clue" he learns is strange and poetic.
Our writers have interesting backgrounds. There are only four other people on the writing staff. Harley Peyton wrote more than a dozen episode of Twin Peaks. Don Mancini wrote and/or directed every Child's Play movie — he created Chucky the killer doll. Katie Gruel is a TV writer who worked for Syfy before. And Erica Saleh is a great playwright from New York who never worked in TV before.
 
Filmmaker: Can you talk a little bit about season two, and specifically how your experiences working on season one have shaped how you approach the next season? I also notice you're working with director Steven Piet, whose film Uncle John was so distinct and powerful. Can you speak to the collaborative process between you and the show's directors?
Antosca: Each season is a showcase for a director I love. My goal was to hire what I think of as "collaborative auteurs" each time. Filmmakers with distinctive voices and strong points of view. The material guides us in choosing a director, but once we have the right person, the seasons reflect their voices cinematically and showcase their strengths.  
I write very visually, and our scripts have detailed shot descriptions and angles. But when the director comes on board, I tell them that those aren't mandates, just guidelines. I want the visual intention of each scene to be clear in the scripts, but the directors are empowered to go further and bring new ideas to the table. They interpret the intention and come up with a better shot than the one described in the script.  Most of all we assure the director that this should not look like "TV." It's a cinematic show. We block shoot the entire six hours like a film and we think of it like a film.