Back to selection
Animation in 2016: The Year in Review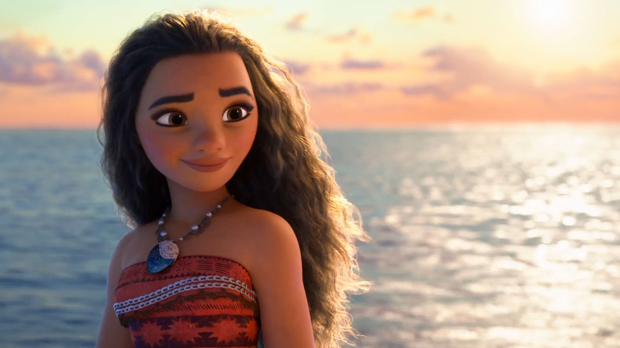 When you think of indie film, animation may not be the first medium that comes to mind, and with so much else going on this year — both cinematically and in the world in general — it would be easy to miss that 2016 was a fantastic year for animation. The art form continues to present exciting opportunities for enterprising filmmakers, and this year it's also given a plethora of great titles to those of us who simply want to watch quality animated cinema. So as the "Best of 2016" lists keep rolling in this December, here's my take on the most notable trends in feature film animation this year.
The most ubiquitous vehicle for animation is in computer-generated imagery in live-action films, a tremendously broad and hence uneven field. But technology and artistry are constantly improving, meaning even a poorly received film like director Duncan Jones' Warcraft can be visually equal to where a huge franchise like The Lord of the Rings was just a few years ago. CGI FX probably got the most eyeballs in big-budget action films—Batman v. Superman, Captain America: Civil War, Suicide Squad and Star Trek: Beyond — and it created memorable creatures in Ghostbusters and, of course, Fantastic Beasts and Where to Find Them — but for my money there were three films this year that put it to best use:
Disney's The Jungle Book remake, from director Jon Favreau, raised the bar for photorealistic animated animals. I was highly dubious of transforming such a stylized animated film to live action –previous versions have never really clicked for me — but the new animals pull it off. Different from the 1967 version, with less jazz and pizzazz and without the rough-hewn quality of the xerographic animation, the new film has a feeling that's warm and engaging in its own right, blending the disparate spirits of the Kipling book and the animated film, which was after all the last movie produced by Walt Disney himself.
Moving toward the fantastic, Pete's Dragon, from director David Lowery, created the perfect amalgamation of a realistic and cartoonish beast. Elliot's peach fuzz takes a slight cue from the mop top of Ken Anderson's design for the 1977 film, but it also makes the potentially scaly creature seem more warm blooded and approachable, a smart design move to engage an audience's affection. (I also found it reminiscent of the feathered dinosaurs that modern paleontology — including this month's discovery of a feathered theropod tail encased in amber — has substituted for the reptilian beasts of previous decades, so it must be smart science too). As Lowery explained in Filmmaker earlier this year, it took a lot of craft to make the film look as natural as it does, and Elliot's animation, when combined with the wooded setting and mottled natural lighting, is a key element in this.
Third is Steven Spielberg's underrated The BFG, which is more whimsical and, frankly, fully animated than either of these other two films. The animators faced a tremendous task in adapting Quentin Blake's rough drawings into photorealistic characters, but by and large they pulled it off with aplomb. I always find some uncanniness in the faces of CGI human characters, and the giants here are no exception. But the central performance by Mark Rylance as the Big Friendly Giant gave the animators a lot to work with, breathing life into what could be a tepid character; this vivifies the entire film and just manages to keep him from overstaying his welcome in the long third act. This is Spielberg's animated follow-up to The Adventures of Tintin, and the motion-capture/drawn animation technique has improved immensely since 2011. Let's hope the film's lukewarm reception doesn't turn him off from it in the future (beyond a Tintin sequel, of course).
Turning to fully animated features, quite a few followed recent films like Anomalisa and were aimed strictly at adults. Nerdland, from Moonbeam City creators Titmouse Inc., is about two would-be filmmakers' identity crises and features Paul Rudd and Patton Oswalt (very far from Ratatouille); it premiered at Tribeca and will enter general release this December. Similarly, Zoom, a 2015 Brazilian-Canadian coproduction that had its widest release this year, features a trio of creative artists living in different realities (some animated) who tell the stories of each other's lives; Gael Garcia Bernal stars. Batman: The Killing Joke, released straight to video, garnered an R rating in the U.S. (a first for a DC Comics film) for sexuality and violence, including an implied rape of Batgirl. Controversy ensued for this as well as for its overall shallow treatment of the female character; some fans were also upset at some of its deviations from the original 1988 comic. But in a year when Jared Leto earned a mixed response for his performance in Suicide Squad, Batman: The Killing Joke helped confirm Mark Hamill as one of the best actors to ever portray the Joker onscreen. When Black Birds Fly, created artisanally by James Creamer, follows a similar path into horror and violence, but Sausage Party earned its hard edge through raunchy language and raunchy sex, and unfortunately that is also how it will be remembered: no nuance, brash and crass. For my money I much prefer Cinelicious Pics' restoration of Eiichi Yamamoto's 1973 masterpiece Belladonna of Sadness, by far the most visually striking animated film released this year. It outdoes Yellow Submarine in terms of psychedelic aural and visual imagery, and the sexual content is frank and explicit. But there's a grace, a melancholia, to the entire proceedings that you rarely see in animation. The sex — even the orgies — mean something to the narrative and the characters, even the minor ones. The plot, a Faustian tale about a woman gaining power through her sexual liberation, is thin, but the texture is deep and resonant, packed with thematic density, along with all the horrors of medieval life that you get in The Seventh Seal or Poe's "The Masque of the Red Death." Belladonna of Sadness is well worth seeing, and I would have ranked it among the best films of the year were it not a re-release.
Animated documentaries, a popular but rare genre since Winsor McKay's The Sinking of the Lusitania in 1918, are among the most adult-oriented of animated films, and this year saw several new additions to the genre. Tower, from director Keith Maitland, uses interview, archival footage, and rotoscoped reenactments to recreate the 1966 mass shooting at the University of Texas at Austin, in which 13 people were killed and 30 more injured. Still in its theatrical release, this is an interesting film for documentary and animation enthusiasts as well as an important addition to the national conversation about mass shootings and gun control. Completely different in tone is Life, Animated, from Oscar winner Roger Ross Williams. It tells the story of Owen Suskind, who as a child lost the ability to speak until he reconnected with language through Disney's animated movies. Animation is woven throughout the live-action footage, and the film is both a testament to the power of the human spirit and a love letter to the cinema. Disney films have taken their share of criticism, and rightly so, but Suskind's story allows us to see their magic and, clichéd though it may be, transformative power, and that's worth celebrating. Similar were Penny Lane's NUTS! and Beth Harrington's The Winding Stream: The Carters, the Cashes and the Course of Country Music, which Filmmaker discussed earlier this year. I was also able to see some short animated docs this year that warrant attention: A Subway Story, directed by Eugene Kolb, mixes live action with animation to tell the story (in voice-over) of a couple meeting for the first time on a Brooklyn subway. And Dawn Dreyer's and Andrea Love's short Fear uses hand-drawn and stop-motion animation to recreate the horrors of the Cultural Revolution and one victim's moving path to peace.
Animation's primary market continues to be for children and families, though, and in 2016 there were many titles that appeal strictly to the younger set. The Angry Birds Movie, while not equal to this year's better films, was an ambitious attempt to adapt an app to the big screen and extend a new media brand onto a more traditional platform. Both Trolls and Ice Age: Collision Course were more successful artistically, with funny gags, catchy music and heartfelt messages packaged around old properties. If the 14-year-old Ice Age franchise is showing its age — Collision Course only grossed roughly half what the previous film earned — one also thinks this film might have fared better in a less crowded market. Three December releases will probably all appeal exclusively to kids: Sing, about an all-animal singing competition; Pokemon Go: The Movie, another app adaptation/tie-in; and Charming, this year's only European fairy-tale picture, done as a Canadian-American coproduction. Notable within this group is Storks, a buddy-comedy/road-trip movie about a stork and a human who must deliver a baby against improbable odds. The film is formulaic but thoroughly enjoyable — my two daughters loved it — and features an amazing central voice performance by Katie Crown as the Orphan Tulip, as well as a delightful series of visual gags around a wolf pack that transforms into a series of increasingly unlikely objects like a suspension bridge and submarine. The closing montage, of diverse families rejoicing with their new babies, is a moving testament to the open, globalized society that has recently seemed to come under increased attack.
Several foreign-language productions are also aimed primarily at children, but with some seeking broader appeal and garnering critical praise. Here are the highlights from Europe: Ballerina, from France, is a computer-animated tale of a provincial girl's attempt to dance in Paris; it looks engaging for young girls but I don't know that it would attract a broader audience. More enticing are two hand-drawn French films that are both, interestingly, about young women setting off on an adventure to search for their (grand)parents. April and the Extraordinary World is an alternate reality steampunk adventure directed by Christian Desmares and Franck Ekinci and drawn in the style of cartoonist Jacques Tardi. It earned extensive praise in France in 2015 and the U.S. earlier this year and could plausibly vie to be the best animated film of the year. Long Way North is more visually reminiscent of The Secret of Kells, for which its director Rémi Chayé worked as first AD and head of storyboard, and began its U.S. release this fall. From Switzerland comes the visually striking My Life as a Zucchini (think Coraline crossed with Lalaloopsy), which GKIDS (arguably the best animation distributor today; it is releasing many of these films) picked up after its Cannes Directors' Fortnight premiere for a North American run beginning this fall; it's also Switzerland's official entry for the Foreign Language Oscar, a gutsy move for an animated film.
In Asia, this year China gave us both Xiao Men Shen (Little Door Gods) and Monkey King: Hero is Back, both based in Chinese myth, but the latter apparently pushing harder for an English-speaking audience. Both films bode well for the future of the growing Chinese animation industry. Japan of course already has the most robust animation industry in the world, and this year it turned out at least four films that appear at least great, if not masterpieces: Your Name by director Makoto Shinkai and distributed by Toho takes the traditional Freaky Friday body-switch formula and injects it with a gender-bending consciousness as two high school students routinely switch back and forth between their two bodies; it's garnering awards and Oscar buzz. Miss Hokusai is a biopic about Katsushika Oi, daughter of the 18th-century artist Katsushika Hokusai. She actually became an artist in her own right but little is known about her, a fact the film uses as its starting point to launch a feminist critique of patriarchy in the arts akin to Virginia Woolf's discussion of Shakespeare's sister in A Room of One's Own. Miss Hokusai, produced in 2015, is in its North American release now. Studio Ghibli also released a tale of female empowerment in Only Yesterday, directed by Isao Takahata in 1991 and restored, dubbed in English and re-released this year. It depicts a woman recalling her childhood in 1966 as she approaches her thirties and is as elegiac, thoughtful, and silly as the best of Studio Ghibli's work. Finally, the studio's newest film, The Red Turtle, is a coproduction with France and Belgium, directed by the Dutch Michael Dudok de Wit. The story is of a castaway on small island, but this familiar formula is enhanced with magical realism in the best Studio Ghibli tradition and visual storytelling — there is no dialogue — that hearkens all the way back to silent cinema. The Red Turtle won a special prize at Un Certain Regard in Cannes this year and is accumulating other honors, and will enter its widest release in the U.S. early next year.
Which brings me back to English-language films that are appropriate for families but sophisticated enough to engage adults. Graphic novelist Dash Shaw premiered his film My Entire High School Sinking Into the Sea at TIFF, and it has just been picked up by GKIDS for a North American release next spring; emerging somewhere between The Breakfast Club and The Poseidon Adventure, the film follows a high school social outcast as his school very literally turns belly up. Scott Macaulay talked with Shaw about the film at TIFF but I unfortunately haven't been able to see it yet. Thus, for me, the top six films from this category in general release this year are:
#6. The Secret Life of Pets: From directors Chris Renaud and Yarrow Cheney, this buddy-film/thriller in the canine underbelly of New York is fun and funny, with plenty of thrills, laughs, and great set pieces. The story doesn't live up to the Despicable Me franchise — the creators' previous work — and there are some holes in the narrative that gape so wide they distract from the film, but my kids didn't notice and the laughs kept coming.
#5. Kung Fu Panda 3: My 12-year-old ranked this number one and was appalled I didn't; the film was a spring release and apparently she's seen it three additional times without my knowledge, a testament to its appeal. There is of course a high bar for a new Kung Fu Panda film to reach, and this one does it. Following two previous theatrical films, a few television films, and all the episodes of the excellent Kung Fu Panda: Legends of Awesomeness, this installment could feel tired and formulaic; the writers avoid this by stripping Po of all his previous accomplishments, going back to his origin story both as a panda (other giant pandas are introduced to the franchise for the first time) and as the Dragon Warrior. It was slightly predictable and the moral was not that different from that of the original film, but those are small complaints for a well-executed picture. The laughs are in all the right places, and the action is as electric as ever.
#4. Finding Dory: It took a long time for Pixar's story team to crack the nut of a Finding Nemo sequel, but they succeeded. Whereas that picture was a literal "parable of the lost sheep" film in the mold of The Searchers or Bicycle Thieves, the "finding" in Finding Dory is much more metaphorical, since Dory is never really physically lost as much as she is lost in the fog of her mind. The writers have turned a comic device of the first film, Dory's forgetfulness, into the touchstone of the sequel. It's arguably the best treatment of a mental disability in a studio film since Rain Man, and it's perhaps the best treatment of the topic in a children's film ever. That alone makes it a must-watch film, but of course the gags and stunts keep the story moving and entertaining. By the end events beggar belief much more than in Finding Nemo, but the film pulls off a climax very similar to The Secret Life of Pets with much more bravado and, importantly, emotion, so you don't really mind how outlandish it is.
#3. Zootopia: If Finding Dory brokers mental disability for kids, Zootopia does it for race. The plot seems a bit meandering and episodic, without the tight structure you'd expect from a Hollywood film, but when you look thematically across the episodes at how the different creatures in this animal utopia/dystopia interrelate, you see as strong a through-line as in any film. The message — to eschew stereotypes and embrace one another on a personal level — is presented, complicated, resolved, unresolved, resolved again, and even humorized in the very final moment that reveals Flash the DMV sloth as a wanted speed demon roadster. This is true of the heroes, the villains, their victims, the mobsters, the sidekicks, and the comic relief — from ferocious otters to fat cheetahs to calculating Machiavellian sheep, they all challenge our preconceptions. The message: Don't prejudge. Look inside. Work together. Build bridges instead of walls. A message even more pertinent today than when the film came out nine months ago.
#2. Kubo and the Two Strings: Undoubtedly the greatest revelation of the year was Travis Knight's Kubo and the Two Strings. The much-anticipated film from LAIKA is their best since Coraline, if not better, and cements their position, if it was in doubt, in the same realm as Aardman, Studio Ghibli, and Cartoon Saloon — powerhouse minor studios that consistently turn out astounding animation that's at home in both the living room and the arthouse. I was able to anticipate the plot with ease, but the fights match Kung Fu Panda's — all the more impressive with stop-motion — and the visuals alone make this worth seeing. The Japanese-esque lore gives the story weight, and even the focus on origami plays to the strengths of 3D animation. Finally, its (at least reasonably) realistic denouement deals with death and loss head on rather than glossing around it like would be tempting in a magical fantasy narrative (i.e. Tangled). I initially found it abrupt, but its message — that not all happy endings are completely happy — is right on point for the tone of the entire film. The family begins broken and it ends broken, but there has been immense healing along the way.
#1. Moana: This was admittedly a hard call as both Zootopia and Kubo could easily earn the top spot, but ultimately Moana's message for girls pushes it over for me. The progressive empowerment of Disney-Pixar's female characters since The Little Mermaid is perhaps the most important lens through which to view the studio's recent history: there's a direct line from Beauty and the Beast to Brave, Frozen, and Zootopia to this. If Frozen earned accolades for crowning its princess queen and relegating its romance to a subplot, Moana is an Elsa who takes center stage, with no need for an Anna to carry most of the story. She knows who she is — there's none of Elsa's search for self-acceptance — and she's out to save the world, not prove herself or catch a man, so much so that there's never even a hunky guy on screen to distract us. This is a woman's story through and through, from Moana's grandmother, who serves as her threshold guardian and spiritual guide, to her mother who invokes nearly all the pathos of the mother-daughter relationship in Brave in one brief scene as she wishes her daughter goodbye, to the climax itself, when gender issues break through our assumptions with completely unforeseen and tremendous force. Like Elsa, Moana becomes the leader of her people, but it feels like she has earned it much more — plus, unlike Elsa, she doesn't just assume control (after all, her father the chief is still alive at the end); instead she exerts true leadership and completely reshapes who her people are. At the end of the day, Maui — the man with all the brawn in the film (he's voiced by Dwayne Johnson, after all) — plays sidekick to Moana, a nice switch from the subordinate females in films like Aladdin, The Lion King, and The Hunchback of Notre Dame, and even from the leading-man-style love interests in films with female protagonists like Tangled, The Princess and the Frog, and even Mulan. There's no question here who's leading this quest and who's following, and that's a message that young girls need to hear. Now I just hope to see more gender equality in the director's chair and other key positions at animation studios like Disney and Pixar, making their real-life treatment of women equal to that onscreen.
And, yes, the songs from the team of Lin-Manuel Miranda, Opetaia Tavita Foa'i, and Disney veteran Mark Mancina really are all that. This trio managed to channel not just the energy of Hamilton's hip-hop numbers but everything from David Bowie to traditional Polynesian music. The songs fall into place in all the traditional plot points but the trio manages to make the familiar formula sing, rivaling Disney's best work from the days of Howard Ashman-Alan Menken, Leigh Harline ("When You Wish Upon a Star"), and the Sherman brothers. Moana's dual power ballads "How Far I'll Go" and "I am Moana" won't achieve the same level of cultural saturation as "Let It Go," but her lyrics convey the theme of female empowerment better than anything in the Disney canon (the previous champion being Beauty and the Beast's "Belle"). And watch especially for "Shiny," Jemaine Clement's number as a villainous crab; he's only in one scene, but his dazzling musical swagger, on par with The Nightmare Before Christmas's Mr. Oogie Boogie, puts other mellifluous Disney villains like Ursula, Scar, Hades, Ratigan, and Gaston to shame (only King Louie comes out on top, if we can count him as a villain). As with The Little Mermaid, this upbeat singing crab seems the best poised for an Oscar, so look for Miranda to join the EGOT club in a few months, with a Pulitzer thrown in just for good measure. In sum, Moana is by far the best animated musical of the year, and the music is part of the formula that makes it the best animated film as well.
Finally, I also looked at short animated films and virtual reality for this article and quickly found dozens of titles that I wanted to talk about: Pixar's CG shorts, Google Spotlight Stories VR, music videos, experimental work from members of the indie animation association ASIFA, and hand-drawn museum installations currently showing at the Guggenheim and Whitney in New York. There's too much to discuss, of course, but that in itself is a testament to the experimentation that is going on in the world of short animation. The work there is just as good as the feature films I've discussed, and it's often more innovative and, hence, inspiring for filmmakers of all stripes. I wrote about some, such as Patrick Osborne's VR short Pearl and various others that also showed at Tribeca this spring, and for now I'll just add a recommendation to see Australian Mikey Hill's The Orchestra for a film with heart and New Yorker Andy Kennedy's Slow Wave for a visual feast.
That's a full slate of viewing for animation cineastes, but there's more to look forward to in 2017. There will be family films like The Lego Batman Movie, Despicable Me 3, Cars 3, and Coco, and more adult fare like the Eastern European fantasy-adventure Privisa from Poland, The Breadwinner from director Nora Twomey at Cartoon Saloon in Ireland, the fantasy Mune: The Guardian of the Moon from France, Loving Vincent, both about Vincent Van Gogh and done in the style of his paintings, from the UK-Poland, and, if we're lucky, Seder Masochism, Nina Paley's follow-up to 2008's Sita Sings the Blues, that promises to be the most innovative Exodus film ever made. Hayao Miyazaki returns in the summer with his short film Boro the Caterpillar, leaving many hoping for another feature from one of the all-time greatest directors of animation, and, finally, GKIDS is re-releasing classics like Princess Mononoke and Spirited Away in theaters. Happy watching and happy New Year.