Back to selection
Oregon Doc Camp Now Accepting Applications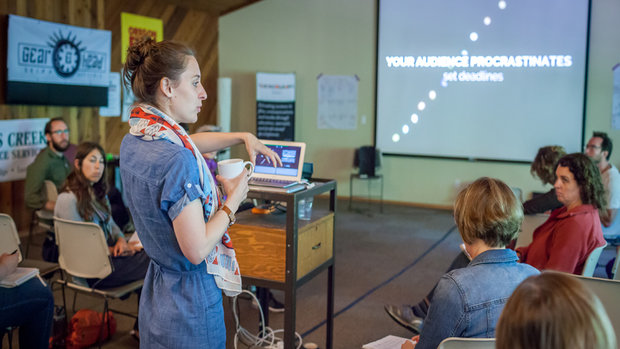 Now in its fourth year, Oregon Doc Camp invites experienced documentary filmmakers to a four-day documentary retreat May 18-21, 2017 at Silver Falls State Park in central Oregon. Developed by Women in Film Portland, Oregon Doc Camp gives working documentary filmmakers an opportunity to gather in an informal setting, learn from each other and build community in an ever-changing industry.
This year, Kate Amend, editor of the Academy Award-winning documentaries Into the Arms of Strangers: Stories of the Kindertransport and The Long Way Home, as well as The Case Against 8, and many other films, will present the keynote speech. Currently on the faculty of the School of Cinematic Arts at the USC, Amend will explore strategies for editing compelling and provocative openings for documentaries.
In addition to Amend, presenters include Claire Aguilar from International Documentary Association (IDA) and documentary filmmaker Jilann Spitzmiller (Shakespeare Behind Bars, Homeland).
Moderated panels will cover topics from "Ethics and Activism" to "Being a Female in the Documentary Film Industry."
Find out more about Oregon Doc Camp and apply here.