Back to selection
Credit Risk: Student Debt's Impact on Post-University Film Careers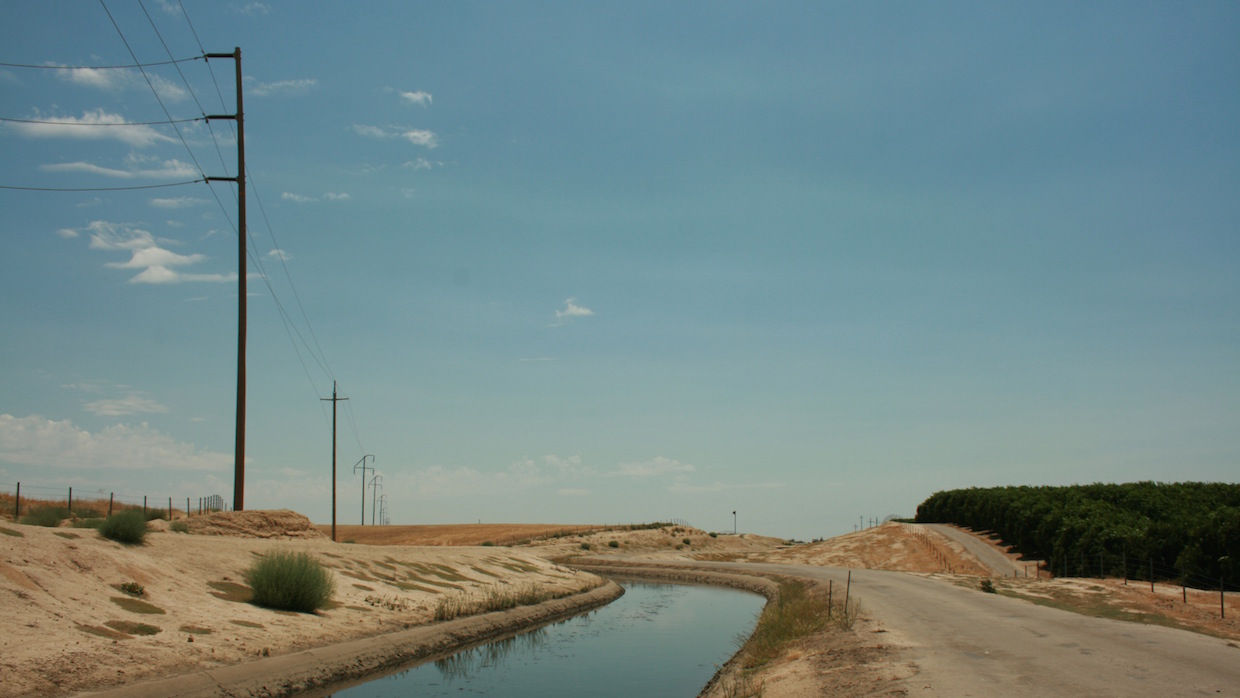 Everybody's Nuts (Photo courtesy of Fabian Euresti)
"My credit isn't what it used to be," admits Fabian Euresti, who graduated from the film directing program at California Institute of the Arts in 2010. A child of farm laborers in the San Joaquin Valley, Euresti made shorts, including 2010's Everybody's Nuts, that have played at prestigious film festivals in Europe (Vienna, Oberhausen, Tampere) and the U.S. (Los Angeles, Full Frame), but he's currently got more than $100,000 in student debt and remains without a steady job to pay it down.
"Knowing what I know now," says Euresti, "I would have been more diligent in procuring grants and scholarships so the overall amount could be lower." He also would have sought out internships during his studies as a means of finding work after school. But the reality is that internships "need a modicum of resources and the luxury of time," as Euresti says, neither of which many students, particularly those of limited means, can afford.
Euresti's case embodies the negative cycle for many film students. During school, they need to work part or full time to help pay down their costs, thereby losing out on job-training and internship opportunities; after school, their debt creates the same conditions whereby they're forced to find jobs that pay the rent — not propel their career ambitions. As Astra Taylor, a documentary filmmaker (Examined Life), author (The People's Platform) and debt activist (she co-founded the Debt Collective), says, "Who can afford to intern for free with $100,000 in loans?"
Euresti's story is a familiar and increasingly common one for film and media students. Despite the existence of financial aid, film students, particularly poorer ones, are graduating with a crippling amount of debt, which isn't just bad for their credit; it's damaging their ability to work in the very fields they've chosen to pursue. The potential result is that the entertainment industry remains an occupation only for the privileged.
Michael Fink, chair of University of Southern California's Film and Television Production, acknowledges that the highly competitive spirit at film schools emboldens wealthier students and pushes others to take financial risks in order to stand out from the crowd. "Students get excited and ambitious, and they want to have a calling card when they leave as a way to get noticed," he says. A few years ago, there were some graduate students who were leaving USC with some $300,000 in debt because of the high budgets of their thesis films, according to Fink. "And we don't like that for a number of reasons," he says. "It burdens the students, and it's not a level playing field."
Today, costs at the top film schools are higher than they've ever been. Film undergrads at places like CalArts, New York University, USC and Columbia University can expect to pay nearly a quarter of a million dollars for four years of education because of additional laboratory, equipment and insurance costs on top of higher tuition fees. For graduate programs at Columbia University and the American Film Institute, total fees run over $150,000, while cheaper options such as the New York Film Academy and the Los Angeles Film School charge approximately $40,000 for a one-year program. And then you have to eat and pay rent.
College debt is up across the board in the U.S. (last year's record-breaking average hit $37,000 per student, according to The Wall Street Journal), but film and media graduates were high on the list of degrees that suffered the most as a result of their loans: According to a 2014 study by the Brookings Institution's Hamilton Project, film and media alumni must pay over 20 percent of their income to cover their annual debt in their first year out of college. Post-graduation, they also appear to be uniquely unprepared for the financial liability: For example, three-year student loan default rates for film and media schools such as Florida's Full Sail University (21.1 percent), Nashville's Watkins College of Art Design & Film (15.8 percent) and Columbia College Chicago (10.3 percent) are well above the national average of 7.4 percent, according to collegefactual.com, which compiles data from Department of Education resources.
Not surprisingly, arts-related degrees don't generate huge amounts of income, particularly not in the immediate years after college. As one AFI alumnus told me, "It's not like you're spending $100,000 to go to medical school, and then you get a doctor's degree."
Many film school graduates speak about the struggle to balance their debt with their career paths.
Independent producer Diane Becker (We Are X), who graduated from AFI in 2006 with $141,000 in debt, doesn't regret the choices she's made because through her connections at AFI she's found a career making feature documentaries with acclaimed companies such as Passion Pictures and Motto Pictures. But she's had to make some tough tradeoffs: abandoning work in indie fiction, not having a second child and forgoing retirement savings or a house to live in. "What I've done is highly risky," she says. "I've chosen a path where I can't fail because of the responsibility that I have to pay back these loans."
Like Becker, many film school grads say their debts have dictated their professions. One 2006 graduate from Columbia University's MFA film program said he had to find more stable work in reality TV to subsidize his over $100,000 in loans. "While it's in my field, it's not exactly the most creative work," he admits. "That's the compromise needed to keep paying off the debt. I joke that as soon as the debt is gone, I will be a full-time filmmaker again."
Another film grad, Christopher Jason Bell, who left Long Island University CW Post in 2008 with over $70,000 in loans, says he chose to work as a security guard immediately after graduation rather than get paid $100 a day working as a production assistant on a film set. Though he's made micro-budget features and finally got a job working at a studio's film archives, he admits, "I do tend to feel like I'm a bit closed off from the film community because of my debt."
Filmmaker Spencer Parsons (I'll Come Running), who now teaches production at Northwestern University and graduated from University of Texas at Austin's film program in 2000 with $60,000 in student loans, took a different strategy. He intentionally ignored his loans, letting the total debt compound to about $80,000 to focus on filmmaking instead. "My attitude was that I had to give this career a chance," he says. "Otherwise, what would be the point of the loans?"
Parsons acknowledges that his path was a "calculated risk." As full-time faculty at Northwestern, he's been able to pay the debt down to the original $60,000 in the years since. And he's continued to work in the world of film production, unlike many of his friends. He says, "I can't tell you how many people I went to film school with who had to go into real estate at some point."
Representatives from university and college film school programs acknowledge that debt can be a heavy burden on their students, but they also maintain their commitment to assisting and advising them. According to Bruce Sheridan, professor and current cinema chair at Columbia College Chicago, the nation's largest nonprofit film and media school, materials and workshops inform students on how to complete their degrees at the lowest cost possible — standard advice includes focusing first on getting subsidized federal loans (such as Federal Perkins and Stafford Loans) or federal unsubsidized loans (unsubsidized Stafford Loans) over the last resort of private student loans. At the departmental level, faculty and staff regularly counsel students on available scholarships and issues of financial responsibility. Still, Sheridan acknowledges, "Few institutions do it as well or consistently as I believe they could, Columbia College included."
USC's Fink is surprised by the number of students who don't even apply for scholarships and aid. At well-endowed schools such as USC and Columbia University, there are endowments and both needs-based and needs-blind scholarships that help defray tuition expenses. At USC, for example, the George Lucas Family Foundation recently made a commitment of $20 million to help students from diverse backgrounds. But there are also over 50 scholarships and funding opportunities available for current School of Cinematic Arts students listed online, from the Gene Autry Fund for Student Support to the Frank Volpe Endowed Scholarship.
Like Fink, Maureen Ryan, chair of Columbia University's film program, says her program has been able to increase scholarship support at the same time as setting strict caps on the amount of money that students are allowed to borrow to complete their degrees, including their thesis films. "Our faculty is aware of the tuition costs and advocate for as much financial aid as possible for our students," she says.
At Columbia, however, a group of graduate MFA students recently organized together to protest what they felt were "semi-hidden" fees in their post-coursework thesis years, which amount to roughly $15,000 per year. "The actual details of how they were charged were extremely unclear and misleading," says one current MFA student. Though the base tuition was $5,000, there was an additional $10,000 in fees, which the students felt blindsided by.
After the students launched a petition, created a Tumblr (CUFilmAction), and began speaking with the dean and the faculty, some of their concerns were heard: They were able to raise some emergency funds for those poorer students who were in danger of leaving the program, service jobs were increased, and Columbia website now clearly lays out the extra costs and fees for third, fourth and fifth year MFA students.
But another currently enrolled Columbia MFA student says that despite individual faculty and administrator's best intentions, there are systematic problems that allow for the persistence of excessive costs to students. "Everyone has their hands tied somehow," he says. "The faculty is on our side, but they're scared of losing their job. The dean is scared of the president, and the president is scared of the board of trustees. These are political choices that someone has to advocate for, but it's hard for them to come from students, because there are a lot of wealthy students, the turnover is quick, and it's hard to reform something so big in just four years."
"If they continue on this route," adds another student, "they'll end up with just a group of rich people."