Back to selection
"Filmmaker Summer Camp:" 25 New Faces Converge at the Tacoma Film Festival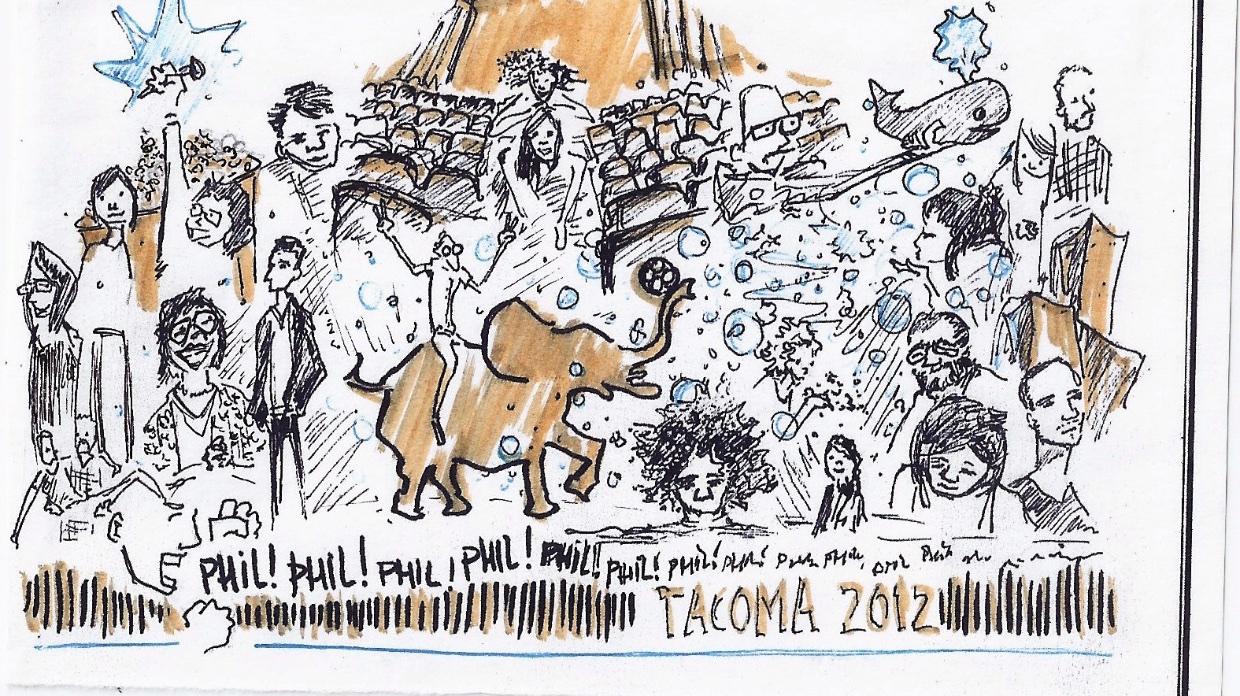 With the Tacoma Film Festival kicking off tonight, Filmmaker former managing editor Nick Dawson writes about what's become one of its signature events: a screening series organized around our 25 New Faces list, with the majority of each year's filmmakers in attendance. — Editor
Since I first worked at Filmmaker 10 years ago, I have been passionate about the 25 New Faces list, its importance and its ability to transform the career of filmmakers who truly deserve it. The list has also spawned an event that is an antidote to the big festivals — no distractions, no competitive vibe, no industry presence — and, at a time when social media makes us feel like we're all closer together, creates an environment that allows filmmakers to truly connect.
In 2010, Philip Cowan, the executive director of the Grand Cinema in Tacoma, Washington, started an annual 25 New Faces screening series and invited all those on the list that year to attend. Initially, there were just a handful who made the trek to the sizable but eerily empty town an hour south of Seattle, but every ensuing year, as word spread, more and more came for the series. In 2013, when I was managing editor at Filmmaker, 20 or so people on the list took flights from around the country to Seattle airport for the series, and me with them. Thanks to the generosity of those at the Grand, I've now been to the 25 New Faces series three times, and it's become one of the professional highlights of my year.
The series is frequently described as "filmmaker summer camp," with Cowan the camp counselor shuttling people around in a minibus. There's a whole schedule planned out — screenings, brunches, a walk in the forest at Point Defiance Park, a party at a donor's house that overlooks the Puget Sound, a retired battleship moored just next door. Filmmakers relax in the morning, attend screenings in the afternoon and evening, and socialize at night. The films shown are of an unusually high standard, and the experience of watching one great film after another, made by the small and ever more familiar group of filmmakers attending each screening, is inspiring and energizing for both the filmmakers and the local cinephiles who frequent the Grand.
For many, it's not only a fun experience but a significant one, a time when deep bonds are formed and partnerships are built. Terence Nance, who went in 2012, has since worked with Ornana's Danny Madden, Ingrid Jungermann, and Borscht troublemakers Jillian Mayer and Lucas Leyva, and Nance is just one of numerous alums for whom friendships formed in Tacoma turned into creative collaborations. Cowan, who is an adored avuncular figure, also helps connect filmmakers from different year groups: with his help, 2013 alums Pete Ohs and Andrea Sisson got 2012 New Face Julia Garner to play the lead in their narrative debut, Everything Beautiful is Far Away, which just had its world premiere.
On the plane home from Tacoma in 2012, Madden – a writer, director and animator – drew the picture above and sent it to Cowan. "What was really special about being in Tacoma was that no one had any ties to the place, so it forced us, a group of isolated filmmakers, to be together, to build relationships," he recalls. "That weekend was the physical manifestation of being on the list and it made it feel like an actual thing; it felt real. Whenever I have an experience that makes me feel empowered and inspired, I try to capture that feeling. I've worked with at least 5 of the people on the list from 2012. That's a huge thing. For me, it brought me into the world of filmmaking — it was the beginning of my filmmaking career."